Help with outdoor topiaries
It's time to say goodbye to my topiaries by the front door. They're totally falling apart. I bought them at Home Depot online and they lasted for about 4 years and were often mistaken for real ones.
Old picture of the porch, there's now porch furniture to the right.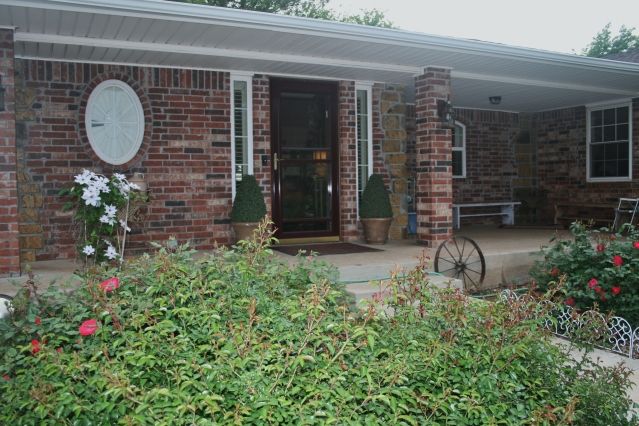 Below is a link to Home Depot. I may get the topiaries somewhere else (new pots too), but I'd like a change this time.
Because the porch is on the large side, would a boxwood spiral look too skinny? I need something that I can use all year long.
Do you know of other websites I can get ideas at? I looked at Frontgate and wasn't impressed.
Here is a link that might be useful: HD outdoor greenery