Ta Da: drum roll please...
Hi yall. I have below posted my plans so-far. It starts with a floorplan and then my poor attempt at elevations. While yet to do is to go over the elevations a little more to check that I have drawer heights sensibly placed for what I need/want to put where, yet I am awfully close at this point and want to post for your kind, wise feedback. (Can feedback be kind or wise? What an evolution of meaning; once upon a time "feedback" would have been precisely *not* either 'wise' or 'kind', but nowadays, well things may be different).
This is the evolved 'piano-island' plan. The one with the endless, painful back-and-forths about a passthrough and/or doorway. I decided I could maybe (and politically should try harder at least to) make the passthrough work. Maybe it's a guy-thing. A couple other guys assured me a passthrough retaining the through-put open-space/light feeling was considerably better than the door. So I decided to try again and this is what I've come up with.
I tried to keep things symmetrical as I'm sure it's preferable aesthetically. But my natural inclination is always to skew things. I've shoved the range leftward making it non-symmetrical because it was better functionally to scoot the ventilation pipe westward. It's possible that it would still work in the center of its spot if the asymmetry is really offensive: I'd love to hear comments about this specifically. I'll go measure very carefully if it seems worth it to retain that symmetry. Else, I thought it was kinda cool function-wise to tack a sideways-looking bookshelf off the end of the range-space.
Layout:
View of passthrough looking westward: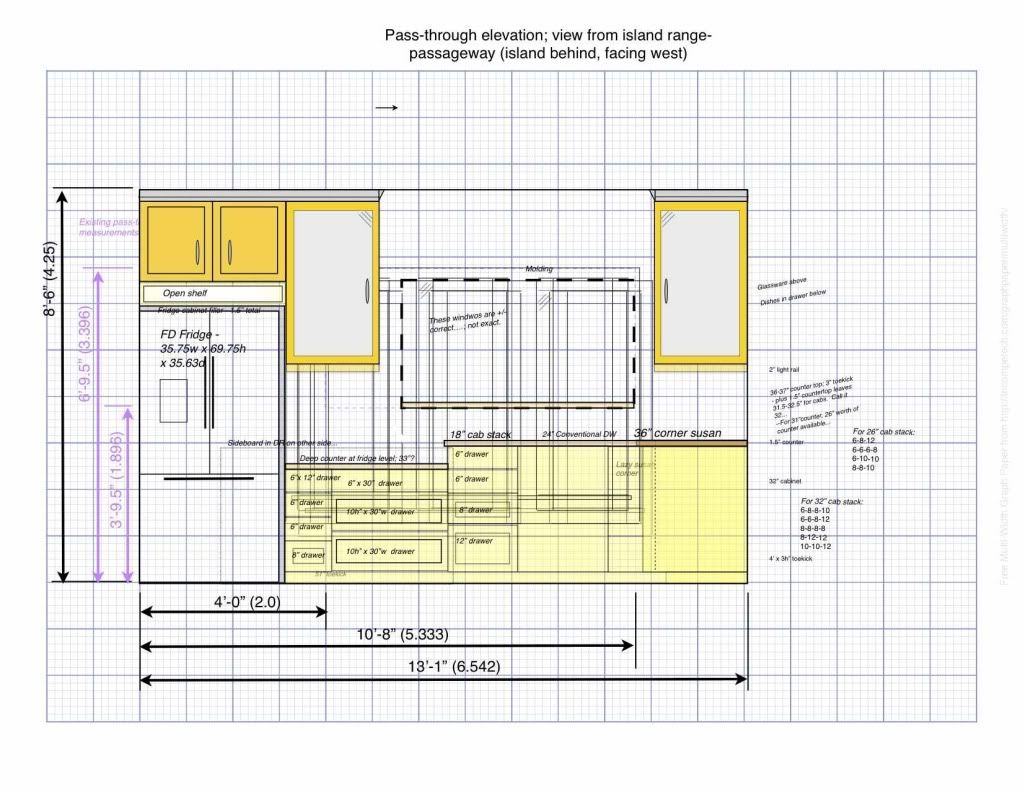 View of sink/range wall looking northward (specifically soliciting comments on asymmetry here):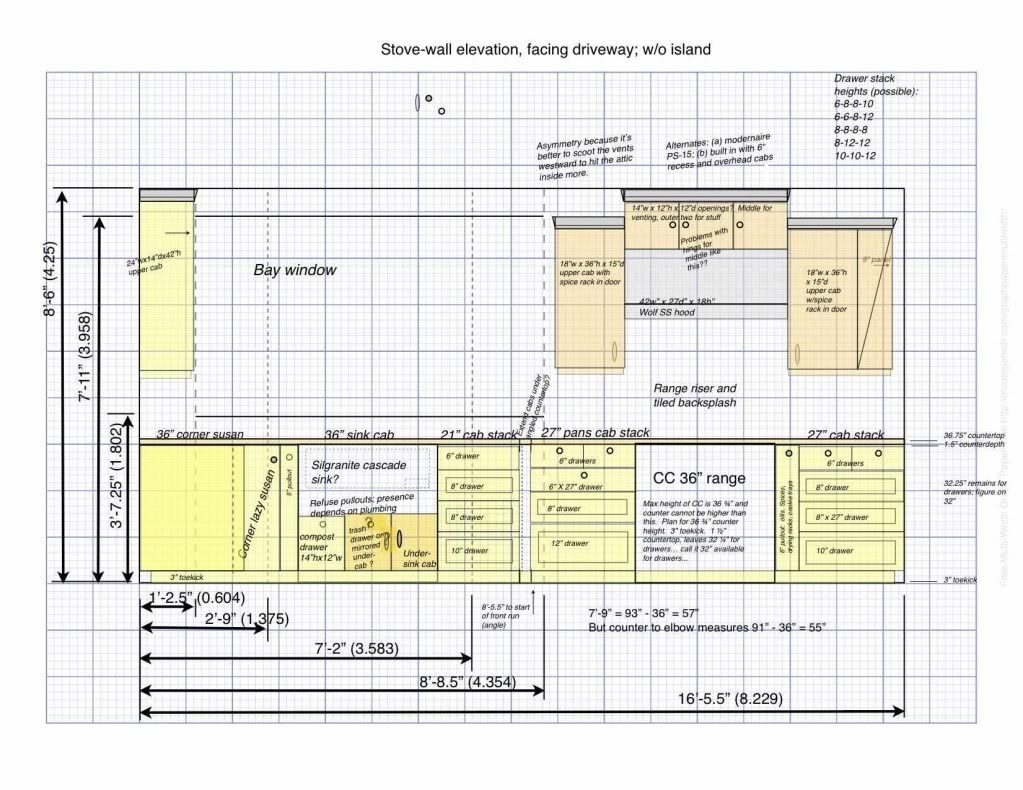 View looking westward across the island, incorporating its cabinetry: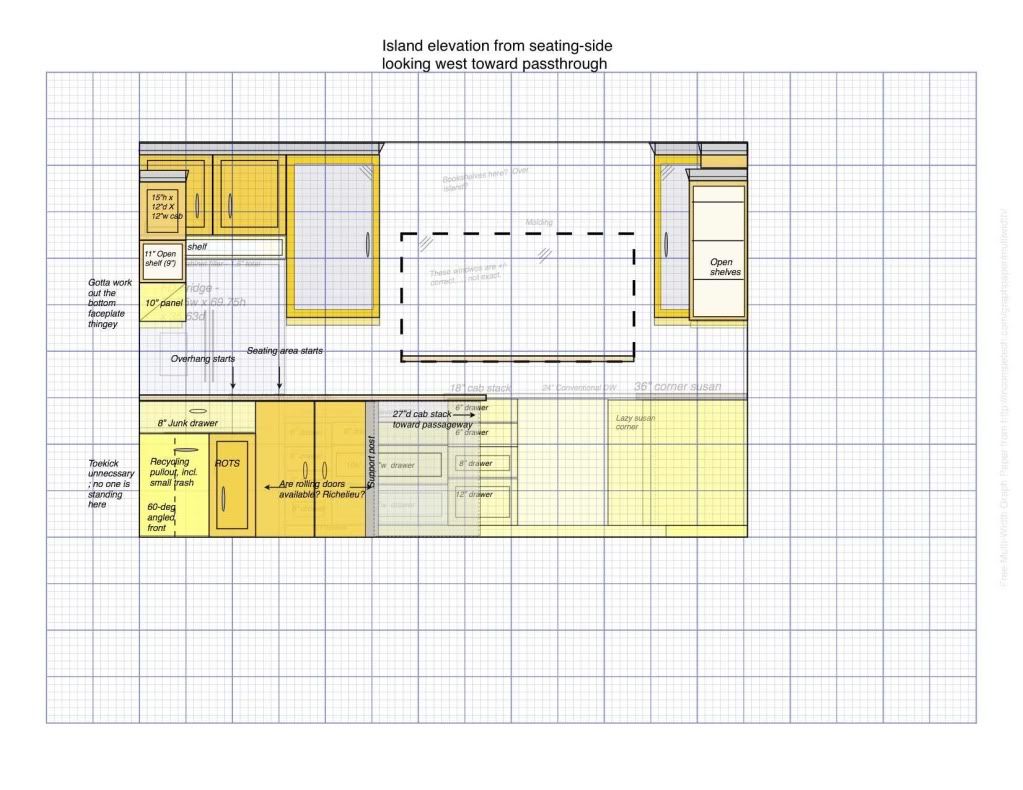 View of island looking eastward with passthrough behind, incorporating island cabinetry at prep zone: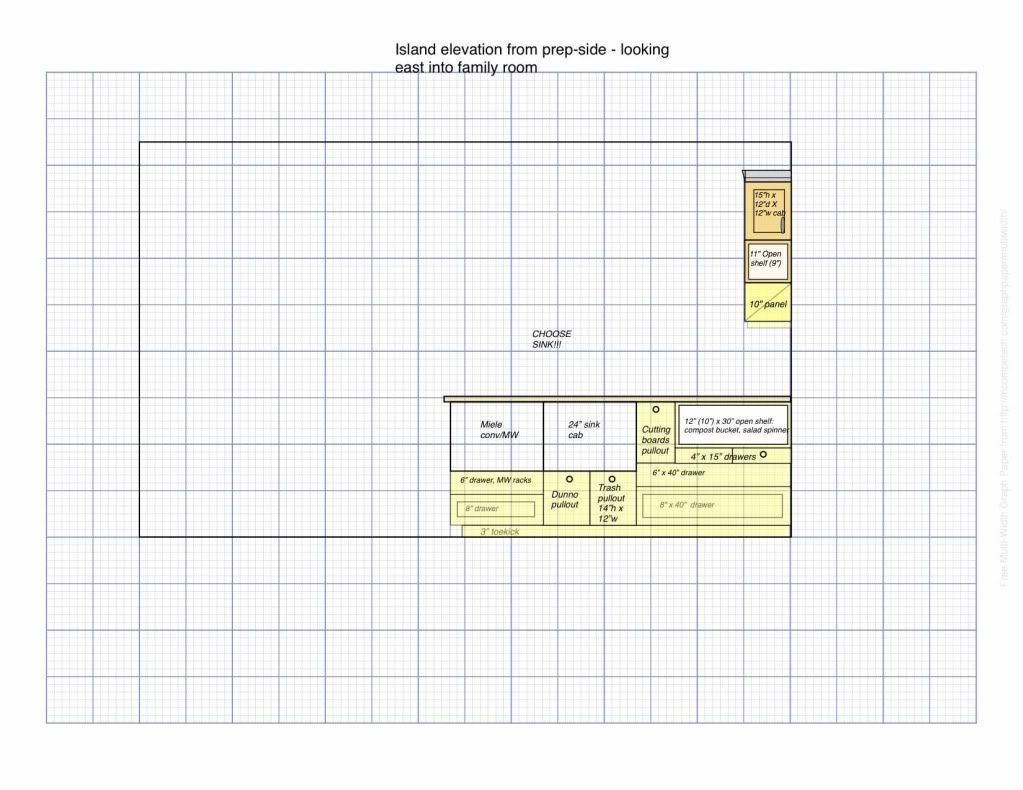 View of island looking southward across island with range behind, incorporating storage cabinetry across from range: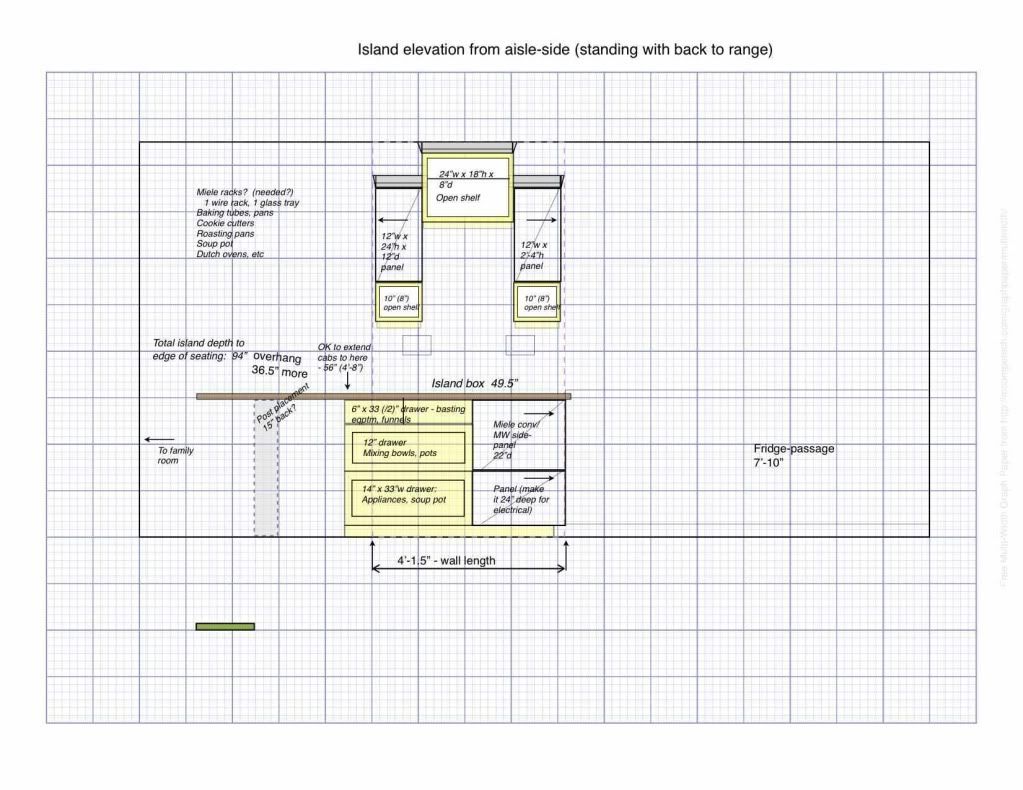 Hopefully I've gotten rid of random distracting comments and sketches around the edges: apologies if not.
I really appreciate any and all thoughts and suggestions!
TIA