need help with fabric choices for banquette
michoumonster
January 19, 2014
hi everyone, I have been putting off doing my kitchen banquette cushions because frankly, i am at a loss as to what colors to go with. DH is pushing me to make a decision since sitting on the hard wood is a little uncomfortable. lol!
Here is a pic of my breakfast area. I want to do seat cushions plus back cushions/pillows. they can be different fabrics. Just need your high fashion sense to put me in the right direction as to what colors/styles to pick to achieve a fresh-contemporary looking breakfast area.
oh, also, i have toddlers, so something low maintenance would be a plus (i do plan to scotch guard though..)
thank you!!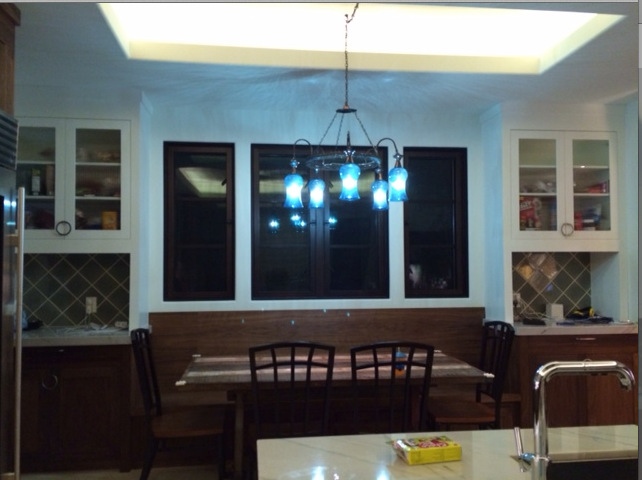 Here is the bfast area in daylight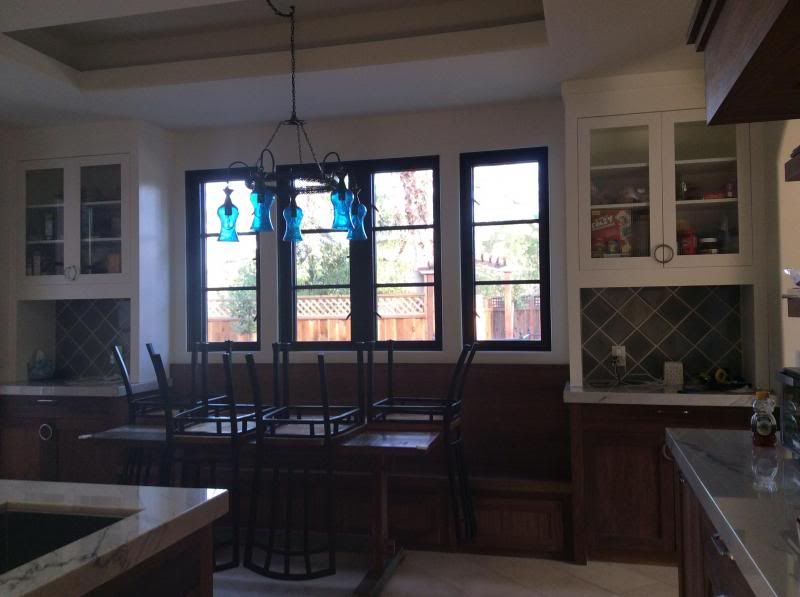 Here is a close up of the backsplash and light
The light is more cobalt blue, the backsplash more green grey blue, that looks teal sometimes.
This post was edited by michoumonster on Sun, Jan 19, 14 at 18:28