Are these chairs too rustic/distressed for my Yellow Kitchen?
2LittleFishies
January 29, 2014
Hey All,
Our custom dining table for the banquette will be coming in the next couple of weeks. It looks like this, ***BUT THE BASE WILL BE MASCARPONE WHITE like our cabinets. The top will be walnut, So basically it will echo our island and the cabinetry on either side of the banquette--- creamy white base with walnut top. It will also be oval shaped custom to my bench.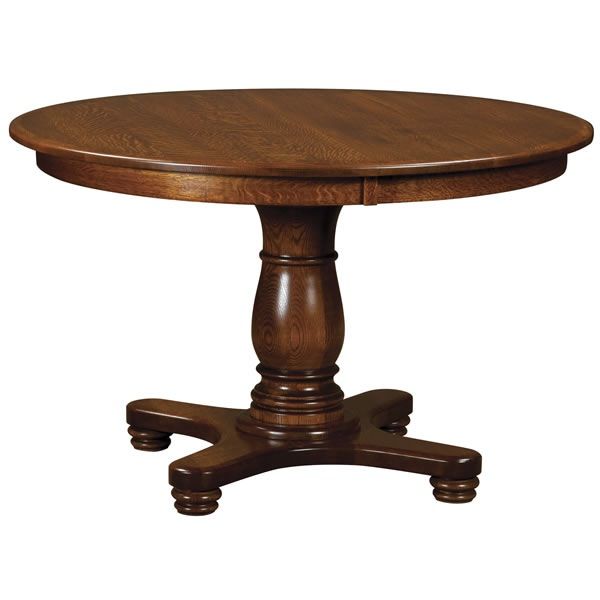 Here is our kitchen again. I'll put a link to the reveal thread below.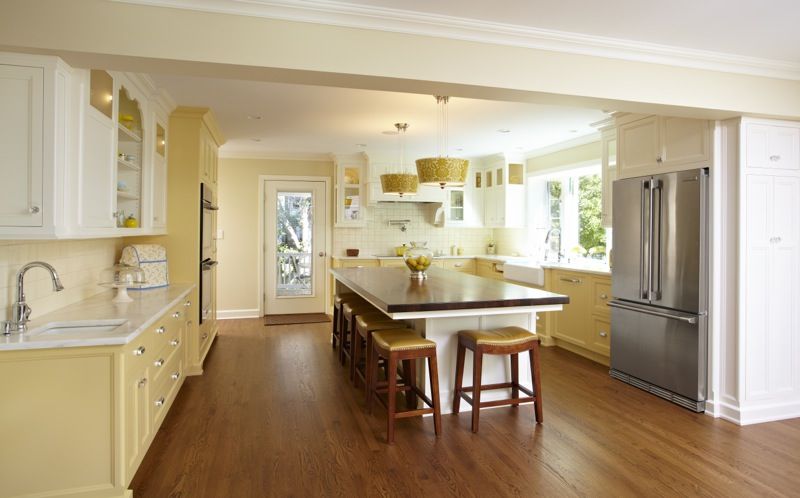 Ballard Designs has the Casa Florentina collection which are hand done in Italy. I love the Genoa side chairs. I got a swatch of the yellow and a blue that both match great. My concern is that they will be too distressed. Some of the photos on the website look more distressed than others. Nothing else is distressed in my kitchen. I already asked if I am able to request no or light distressing and they said no.
The swatch I got would be fine but the one on their site (and according to a phone call with a customer specialist Some of the yellow items have some brown underneath. I guess they paint brown, then cream, then yellow so you get that variation..
in Green just so you see style: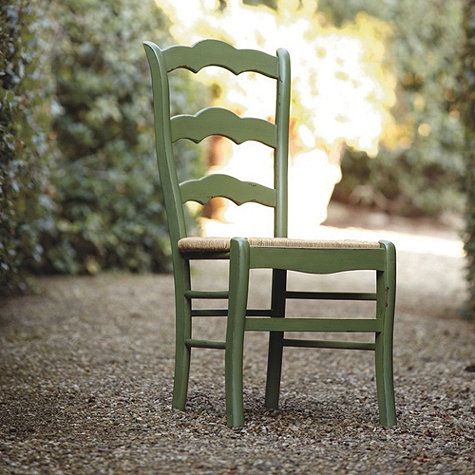 Yellow: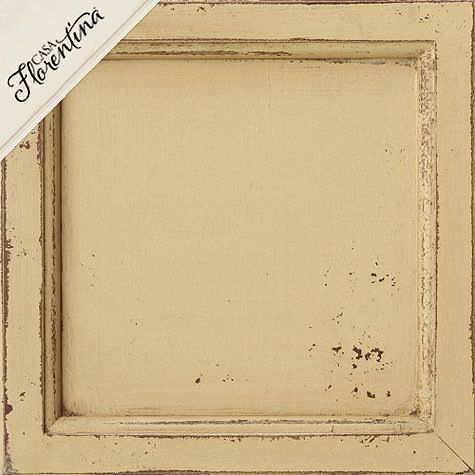 Blue: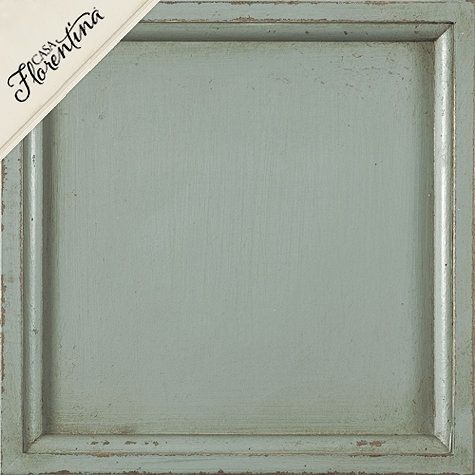 Or they come in ANTIQUE WALNUT.
The swatches they sent with some of our things...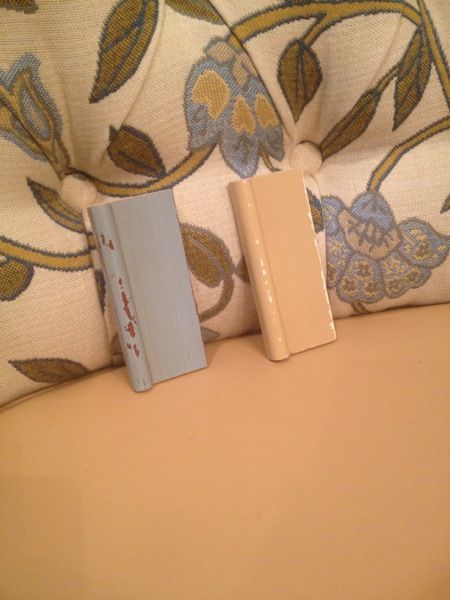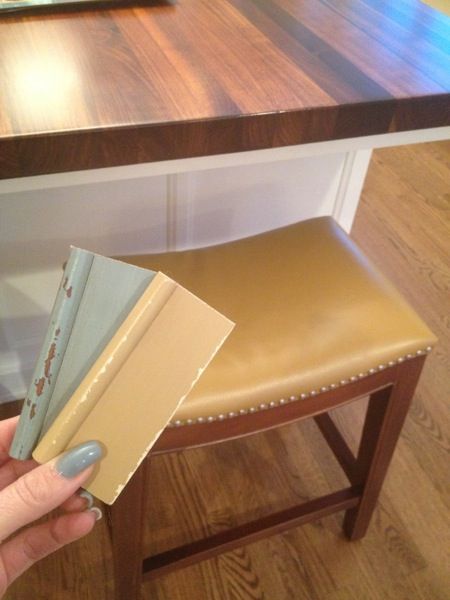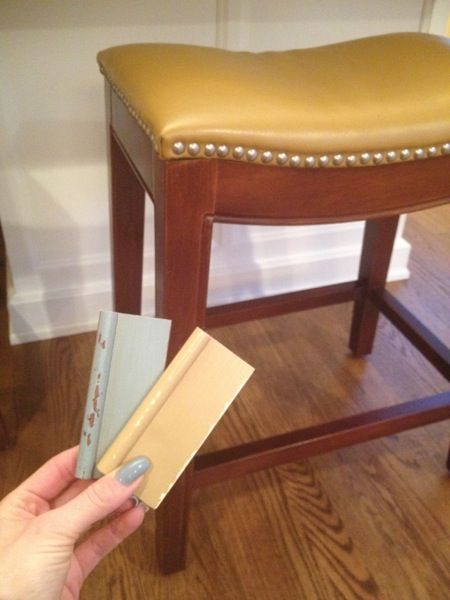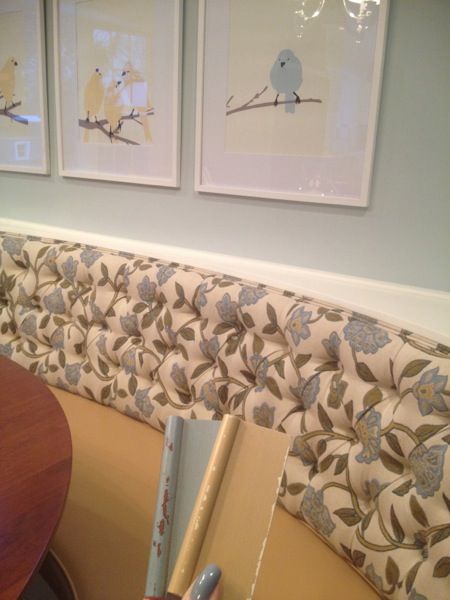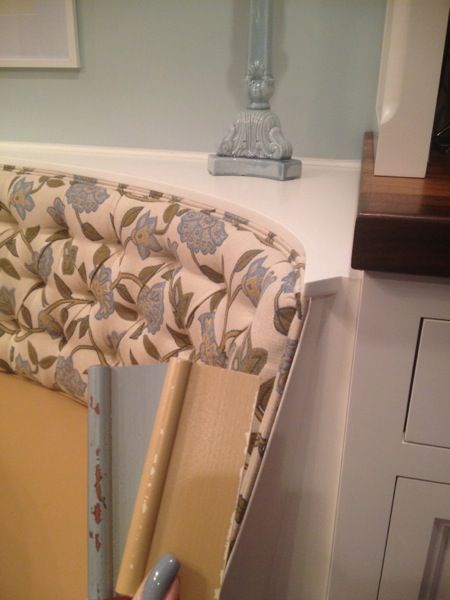 -------OR--------
Maybe stick with a basic chair like this with seat removable cushions...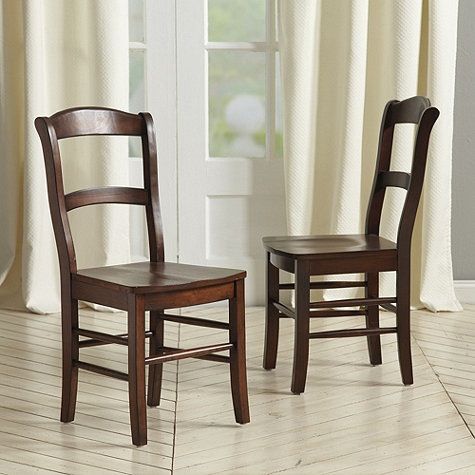 Grandinroad makes dining chairs with the same leather as our island stools but the legs are black and I don't think I want to introduce black.
I can always try the painted ones and return if I don't like but they take 12-14 weeks to arrive.
OUR CURRENT TABLE JUST TO SEE AREA BETTER..
Here is a link that might be useful: KITCHEN REVEAL THREAD
This post was edited by 2LittleFishies on Wed, Jan 29, 14 at 16:21