pics of retro backsplash with pencil liner?
fouramblues
January 20, 2013
I've been taking a break from kitchen stuff recently. My budget and, frankly, my interest/stamina had dwindled. But we really want to get the backsplash in this spring, so I need to get all my ducks in a row. I hope you can help!
A while ago I posted for help deciding on what to do with the BS. Here are pics of my ABB kitchen: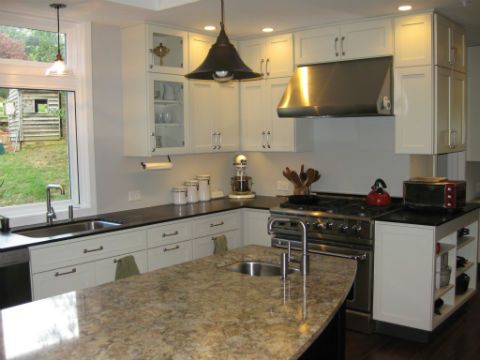 You came up with lots of great ideas in that thread, but the one that just seemed right was donaleen's suggestion of a vintage-vibe BS with pencil liner. (Thanks, donaleen!) I might take artistic license with the height. Here's the photo example she posted (sorry, I don't know to whom to give credit!):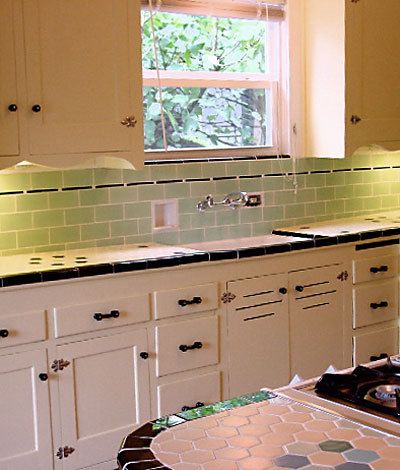 Do any of you have other examples of this type of simple BS with pencil liner? I think it would really help me envision what it'll look like in my space.
Many thanks!
Here is a link that might be useful: my old backsplash thread