Backsplash Alternate for this...
I am working on a new build kitchen and have found a mini-brick backsplash that we both REALLY like...however I am fearful of putting it in the kitchen because it is comprised of WHITE split face rough quartzite. :( The rest of the bricks feel like they would wipe up no problem but I'm not so sure enough sealing could be had to protect the rough bricks. It will be placed behind the range. I plan on sealing it and testing it but I still don't know that it's a wise choice. Plus it is so tight no space for grout which I have read is discouraged due to bacteria issues. Website says no grouting. I wonder if this is meant more for a bathroom.
High maintenance is one thing, impossible to keep clean is another...
So I am wondering if any of you have seen any similar type backsplashes that you could suggest? I prefer more of a minibrick than squares.
Budget: Under $15 a square foot
Here are the pics of the sample I took, they look more true to life than what is on Lowe's website. The vertical lines are not cracks just variation in color in the gray marble bricks. Thank you for looking!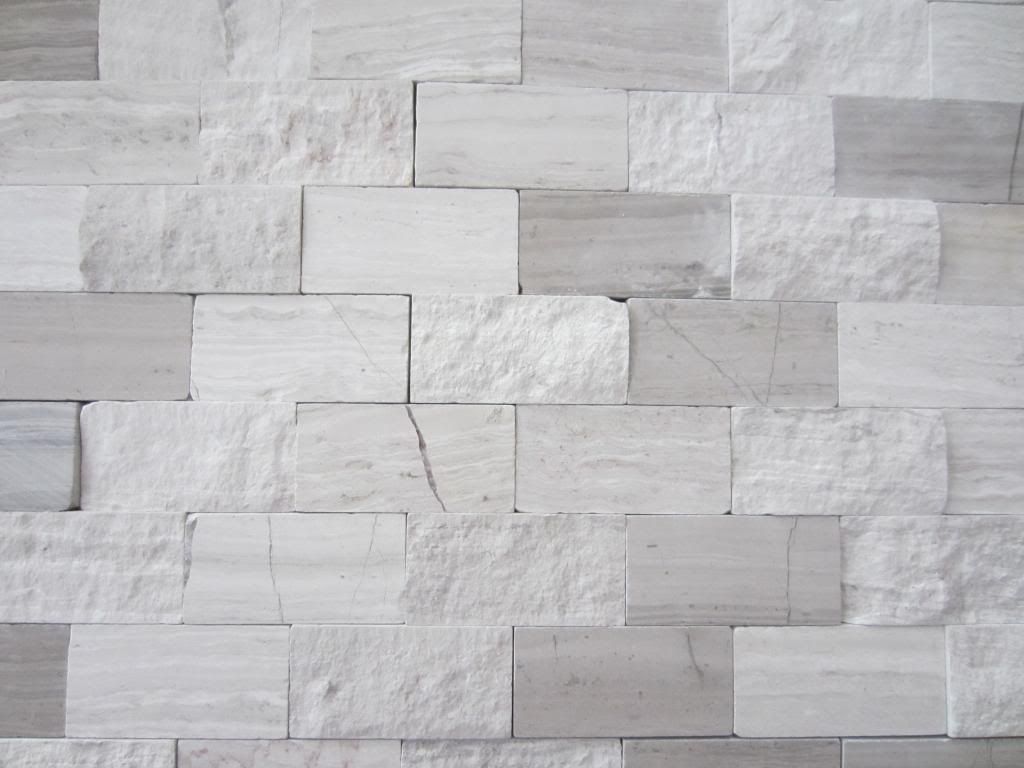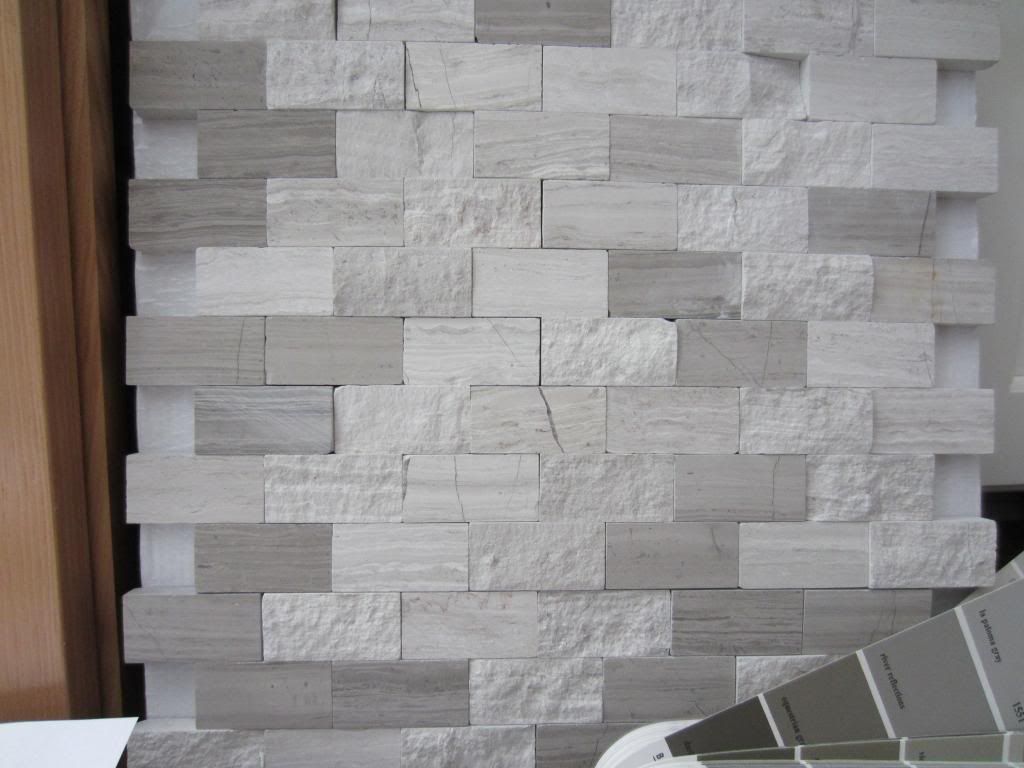 With island cab color on top, perimeter on right and wood floor that we have chosen: