Ready for a challenge? Split-level needs you (so do I)
dccurlygirl
January 14, 2014
I live in a 4 level split and am finally emotionally ready to renovate my kitchen. I grew up here, saw both parents through terminal illnesses, but I haven't wanted to change anything. I know it's time.
So, I love my work space (small as it is), as I find it quite efficient; but, more cabs and counters are really needed. I have a cute nook for casual dining and it's great for 3 people, but when more enter my kitchen, it's quite snug. (BTW, I live here solo.)
Really, I want to remodel my entire first floor to include a kitchen open to a living/family room, but not wide open to the dining room. I have considered removing the small wall at the end of my entry and the one between my current Kitchen and DR. Then, I would rotate all 3 rooms counter-clockwise. I don't want a huge LR anymore, just a small place to sit with a couple of friends and chat before dinner. Also, I have a very large family room about 6 steps down, so there's plenty of extra room to move into, if need be. I do, however, want to keep the formal dining room. I would also like to incorporate french/sliding doors to the back or side yard (it's a corner property). I would consider an addition, but would rather keep my costs down and work within the current footprint.
Thanks for helping me turn my family home into one I can live in and love as a grown-up.
PS - If you click on the floorplan, you can scroll through pictures of my home in it's current state.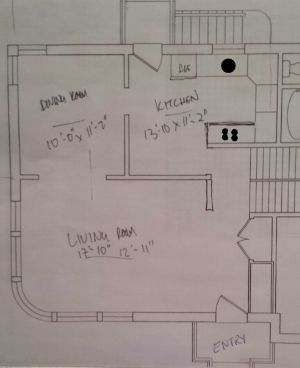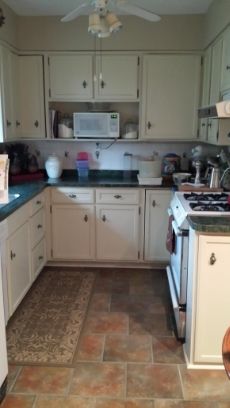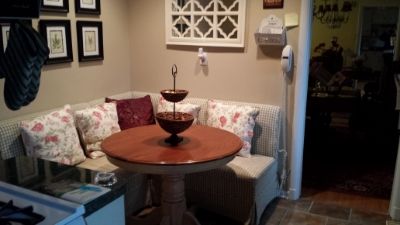 This post was edited by dccurlygirl on Tue, Jan 14, 14 at 14:11