First you grow a pig
That's how a sausage recipe started here once, LOL.
I did grow a pig, and I've been diligently working on rendering lard, a crockpot full at a time. My latest batch was so clear I could read a newspaper advertisement through it. See "Meals For Two"?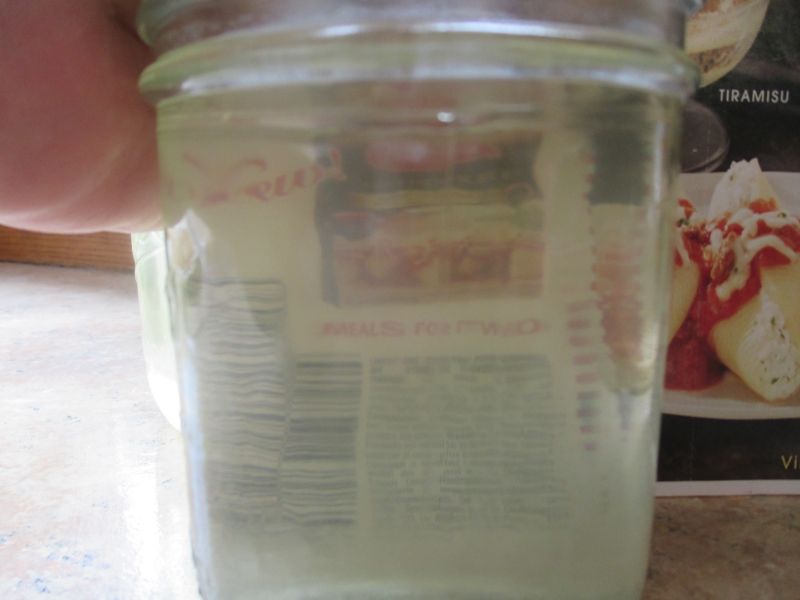 After the lard was strained, I fried the cracklings left in the pot, and now they are in the freezer, waiting for a batch of cornbread or some such thing.
Then, because the reason I rendered lard at all was to make pie crust, I made pie crust. (grin) Asparagus and bacon quiche. Hey, I had bacon...
I also decided I needed more bacon, so we had BLATs. That's Bacon, Lettuce, Avocado and Tomato. Yeah, I know, that's gluten, high fat pork, too much salt in the bacon, probably cancer from something or another. I. Don't. Care. Oh, and I made homemade mayonnaise with raw eggs from my own hens. It was yummy and if I could have found one more substance that I could get lectured by someone about, I'd have added that too. (grin) I figured I'd die happy...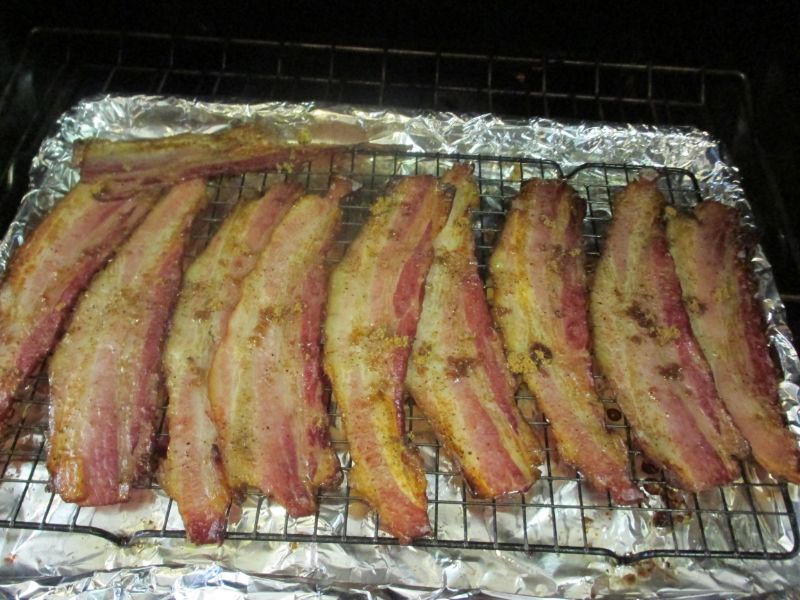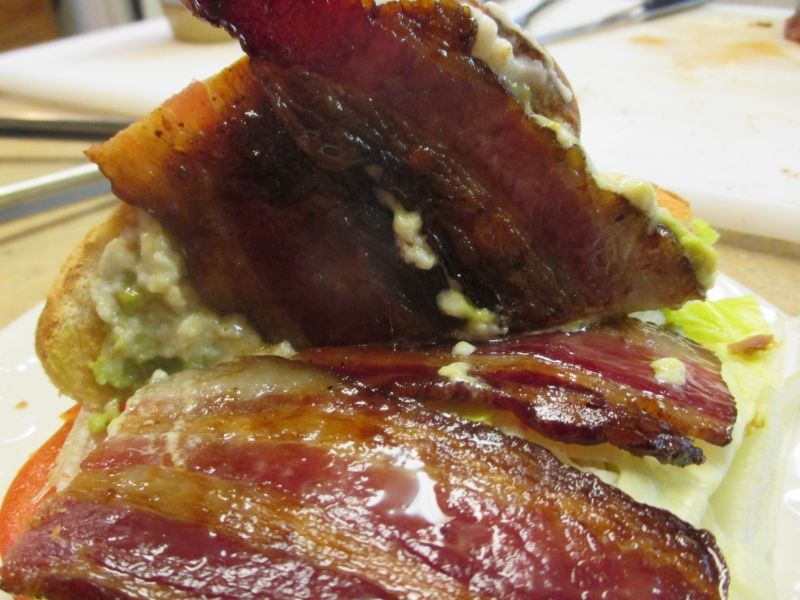 Now I'm just waiting for fresh tomatoes.
Annie
This post was edited by annie1992 on Mon, May 12, 14 at 23:43