Window AC question
BillyBobJo
September 23, 2011
Hi Y'all! I've got a little question on Window Air Conditioners. I'll appreciate any help I can get!
So my first question is if this is insulation I have here for my Window AC should work ok?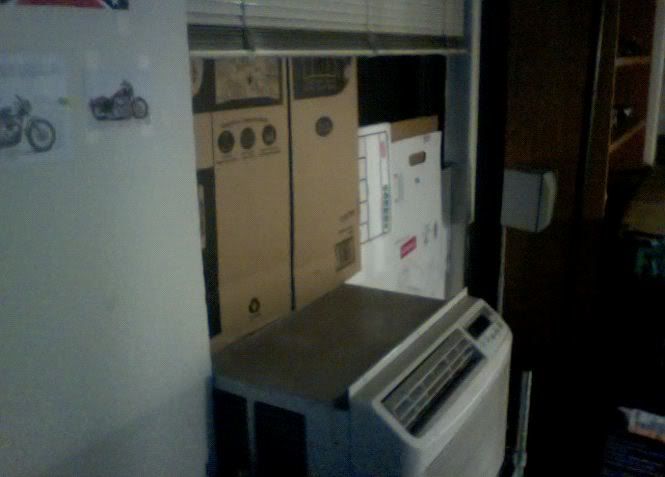 Its a 5,000 BTU Sharp Window AC unit. Now what I'm wandering if its ok to have most of the unit inside the way it is [espically the hot compressor and intale vents for the condenser fan]. I know that air is sucked through them vents on the side. It seems to me like the bad would be cold air in the room would get sucked out, But the good is that the cool air would seem to help keep the compressor cool and could cool the condenser coil better. What do Y'all think?
I mainly have it mounted this a way because my Windows slide horizontally and not vertically like this machine is intended for. I also live on the 2nd story of the building, well actually more like 3 1/2 cause we got them big garages so something to support the AC on the outside isn't an option for me. I also ain't got no real way of securin it neither in this type of windows.
Reason is that it doesn't cool real well on them real hot days over 80 Degrees. I know my room is slightly too big for 5,000 BTU as its 196 Sq Feet, and its gets A LOT of sunlight through a HUGE slider door [but it does have shades that work to some degree. Also I would suppose the cardboard boxes aren't very efficient at all, but I do actually have them sealed pretty well. Also I have Central Air, but it really doesn't work that great in my room but it works ok [Actually better than the Window AC seemingly] and it only has one intake vent so it doesn't remove any hot air from this room, only adds cool air. I also want to try and save money by not running the Central when just I'm home.
But I do have one other option I'm really leaning towards which is to put the Window AC unit in the door in my bedroom that leads to the deck. There are 2 entrances to the deck one from the living room so it doesn't really matter. Only thing is this is where during about 12-3 theres tons of direct sunlight and it gets real hot on the deck but I think I could help keep the AC cool by building it a small wooden thing with a roof to shade it.
I'm also considering a bigger AC unit. I can probably pick up a 10,000 BTU or more unit at the flea market for $50. This is the route I'm really heading, maybe that and put the big one in the door and this small one down in my garage where its shaded. Or is the window setup I have ok? Also I do plan to put plywood there but not until I have a good setup.
Heres the door: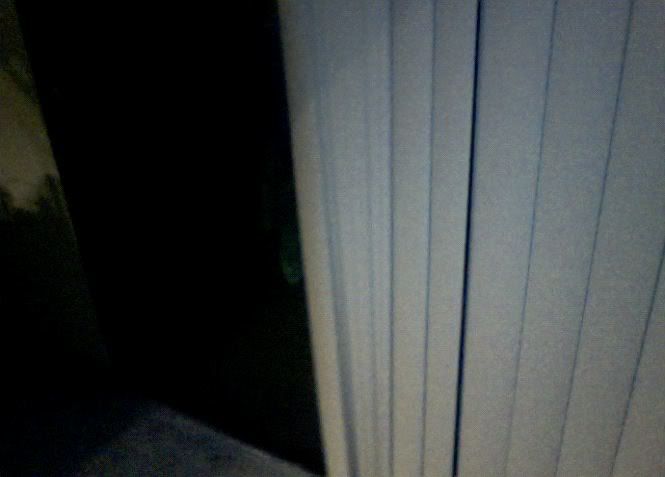 Thanks I appreciate any suggestions or ideas.