I've been holding out on you.
centralcacyclist
May 8, 2012
Last Thursday I took the train into San Francisco and met our very own ArabellaMiller (Ilisa) and her husband Jason. We walked to SFMOMA and took in two of the four floors. The place is huge. We had a lunch at a soup and sammy place close to SFMOMA. Sorry, no food pics. We were too busy talking! Ilisa and Jason are wonderful. Ilisa and I explored the foodie booths at the Ferry Building close to their hotel before we parted. The cheese booth/store looked amazing. I think they went back for a more thorough examination.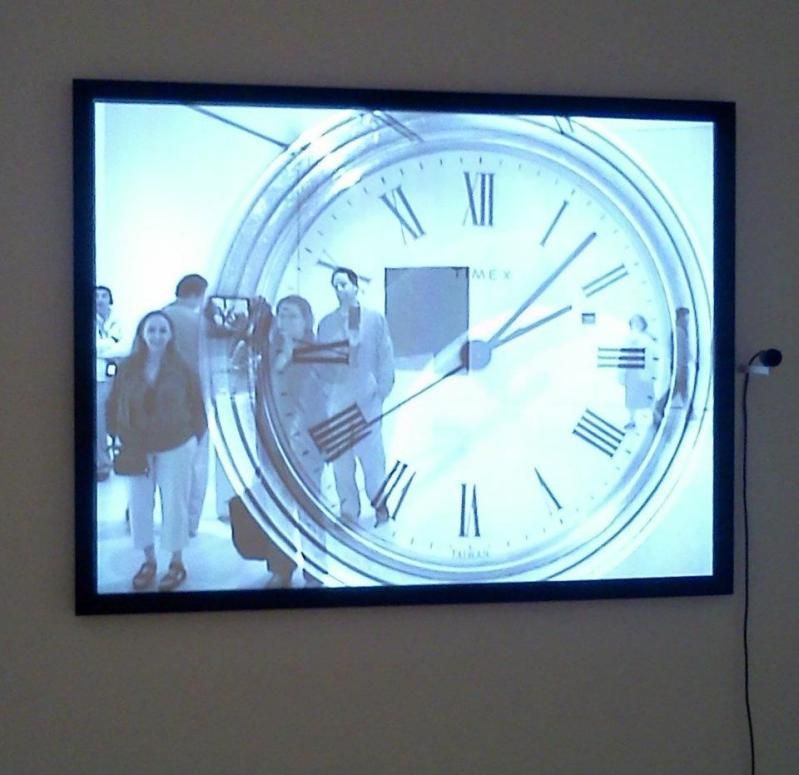 I have no other photos but we are all in this image Ilisa took at SFMOMA of an installation with a video camera. We ARE art. :)
Thank you, Ilisa, for sharing this fun image and a wonderful day with me. Thank you, Jason, for sharing your wisdom.
Eileen