Laundry Room plan review - framing this week!
Hi!
We just realized our laundry room is super small and that we need to open and combine it with our mudroom.
First drawing is the split room by architect, Second post will follow - it's my chicken scratch attempt to re-draw as a laundry/mudroom combo. The link is a photo from houzz which is our inspiration to combine laundry and mudroom.
In the island or shelves area, I thought we could hIde hampers, or maybe in pull out cabinets (similar to trash pullouts) on the other side to the left of the sink. By the way, the pic is blurry but the small cabinet beside the possible island reads "Broom Closet" which we really need!
It still feels soooo tight! Any suggestions?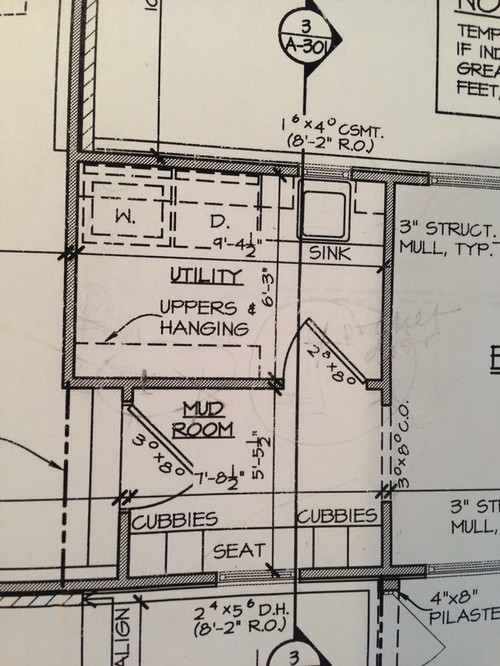 Here is a link that might be useful: Houzz Laundry/Mudroom Combo Inspiration