Look what i found in a airhandler !
fluffybunnysui
August 21, 2011
Customer called me the other day complaining of not having any air. As usual, when i get to someones unit, the 1st thing i do is to turn on the blower at the thermostat "on/auto" switch. It tells me a world of info if the blower comes on, line voltage is present, transformer is working, fan relay is active, stuff like that but in this particular case i didnt get any blower movement. So off with the door to the airhandler, checked for line voltage (had 240vac), checked my low voltage (had 28vac)at the low voltage terminal strip, which tells me at least part of the circuit board is ok and the 5amp fuse isn't open or blown. I put my hand on the blower motor and its hot... really hot. I try and spin the blower wheel and there is alot of resistance, so i naturally think its the bearings in the motor.... so i pull the housing and notice its heavy...heavier than it should be... and there is a wicked horrible smell. I bet your already thinking what i'm thinking...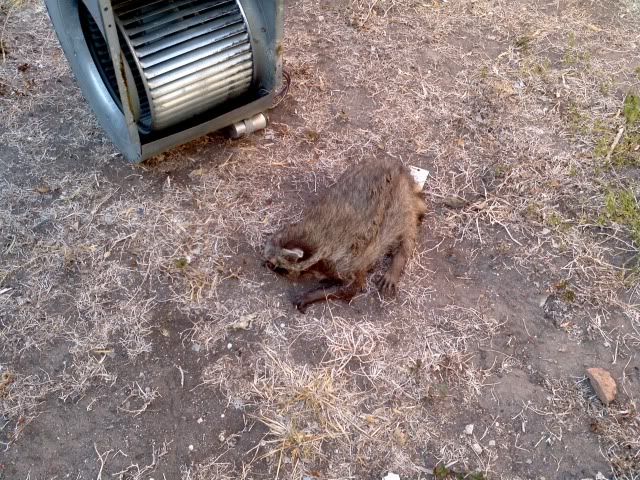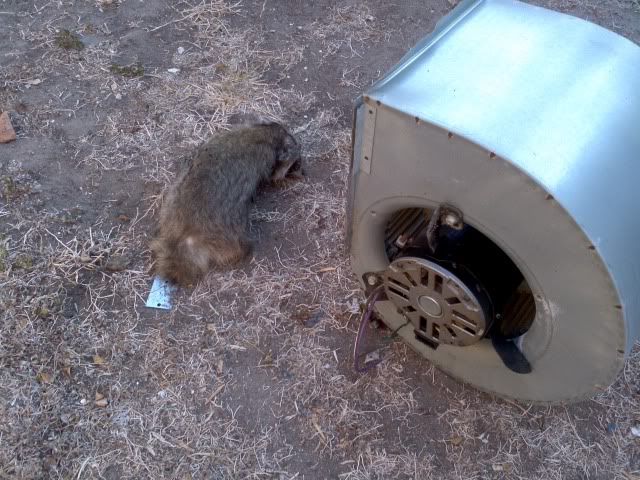 Once the racoon was dug out, we washed everything real well, reinstalled the blower and it worked fine.