Dandelion jelly.......
Kind of different, I think it has kind of an earthy taste (not much), even with 4 cups of sugar, it's not as sweet as the violet jelly.
Same recipe, though. Jelly is so easy to make, and people seem to like it better than jam.
My DD got some strawberry butter on a trip recently, and we really like that, so I guess we'll be making fruit butter this summer - strawberry and peach are the obvious ones. And.....you can make them in a slow cooker!
Next lilacs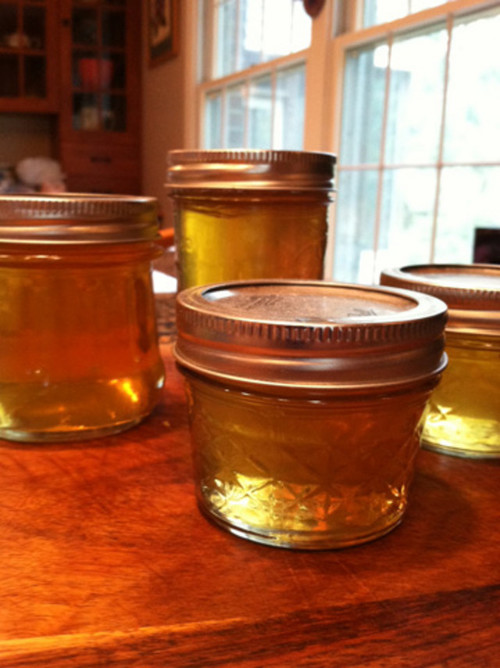 This post was edited by momj47 on Sun, May 4, 14 at 18:46