Celticmoon?
I just saw your kitchen pictures on the oak cabinet post. DH and I just had a conversation last night about staining the cabinets darker. He told me it would be too hard to do and it would look terrible. He would rather paint the cabinets. Can you tell me how you did yours and if it was really hard. He said I would have to strip the finish with a liquid product and he said it would take forever to do it. One thing that's different about your cabinets is that they're flat and our's aren't.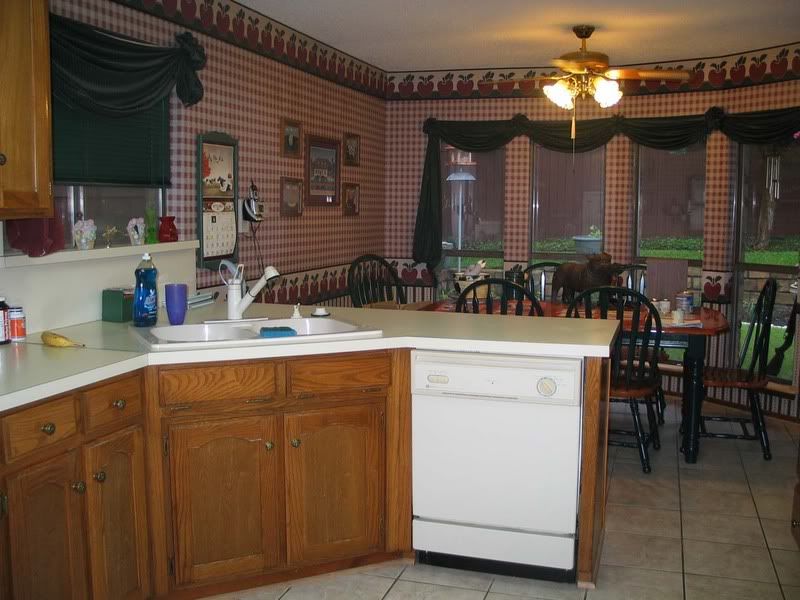 He said it would be too hard to remove the stain from all the crevices. I'm just trying to figure out if it's really as hard as he says or if he's just telling me that so I'll go with the painted because that's what he wants :)
Also, what color stain did you use? I'm thinking of something that's dark, but maybe a shade lighter than what you have.
Laurie