Follow up-any way to get the range in the same run as the sink?
I have a previous post regarding changing cabs and floors as we had a flood. Wondering now if there's any way to get the range and sink somewhat on the same run. I'll post layout and hopefully it can be read, and the link to the previous post.
The inside dimensions of the pantry are 44 x 44. Fridge is 36 and counter depth. Range is slide in.
Thanks for the helpful advice all!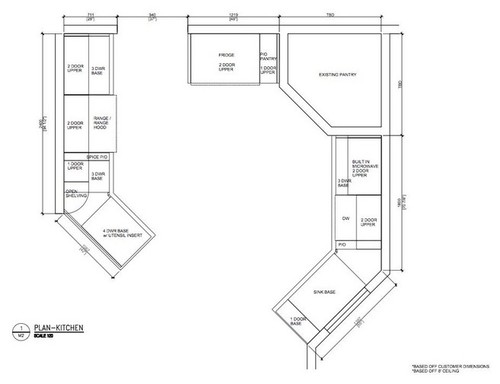 Here is a link that might be useful: link to previous thread, pics in posts