Suction line causing rust
The suction line inside my condenser gets wet and drips inside my condenser on hot humid days. Over the years it's causing the bottom of the coil to rust.
Why isn't the suction line ever insulated from the manufacturer so it doesn't drip? It is insulated from the outside of the compressor to the inside unit.
Is this normal?
10 SEER WeatherKing 1.5 Ton - purchased new in 2004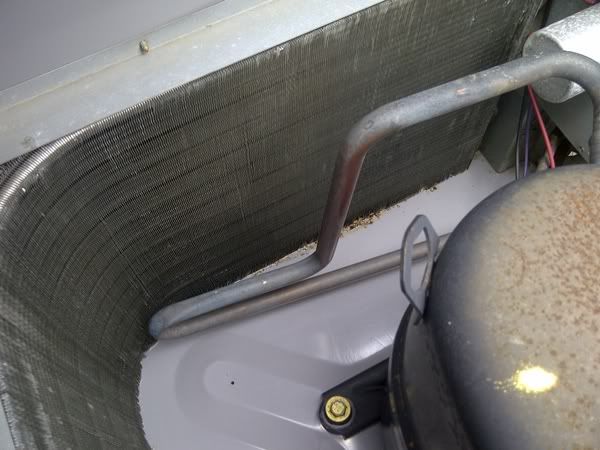 Thanks in advance.