A fun meeting in Florida...
I have wanted to meet Shaun for years. She is such a fun person! Finally got the opportunity last week while I was on vacation in Florida.
Shaun, her DH Lou and DS Anthony..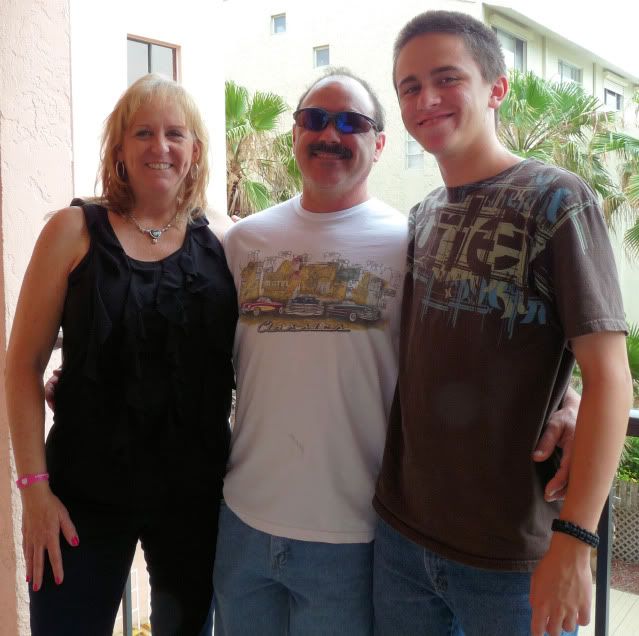 Shaun and me...
The condo that Kim and I stayed at for the week was on Cocoa Beach, so we all walked to the famous pier and had lunch...
It was a great afternoon and the time just flew by, just as she was leaving, she indicated that the bag sitting on the bar was for me. She brought me a kabob grilling set and Calphalon oven mitt and pot holder...which just happens to match my new kitchen perfectly. I didn't know that we were actually going to be able to meet until a day before I left Michigan. A Michigan surprise will be heading her way...
Lou was a sweetie and Anthony was a delight, he really has his act together for a 14 yo. Great young man. Lou and Anthony visited the Ron Jon store and found goodies to take home. So did Kim and I..later in the week.
Shaun, thanks again for the gifts and the opportunity to finally meet you.
Nancy