copper, zinc, or walnut... very different, love them all.
secondcup
January 25, 2012
My samples just came in the mail so I'm excited to see what everyone thinks!! I can't decide which top should go on a few bakers carts in my house. Options are Zinc, Copper, or this Do it yourself Black Walnut (shown unfinished in my sample)
These carts typically push under a table in my kitchen or we have them out for homework stuff, etc but they are always partially visible. They are sort of junkie but I think a little topping change could dress them up a bit. So now that I changed one piece from Mahogany to stainless steel, I kiiiind of caught the countertop changing bug. The old stained maple bakers cart tops just don't cut it next to my new awesome stuff.
Which do you like with my current cabinet color and the metal pulls? Which looks good with the floor?
this one shows floor (same in bathroom and kitchen (one cart lives in bathroom as extra storage):
This shows with zinc: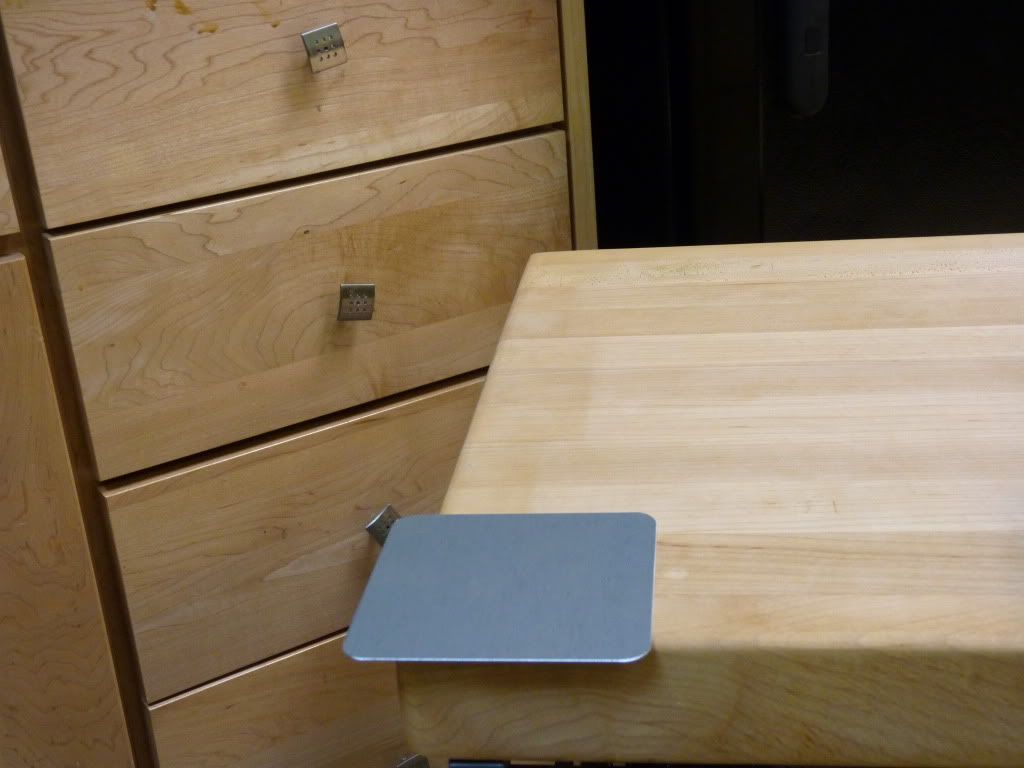 This shows with copper: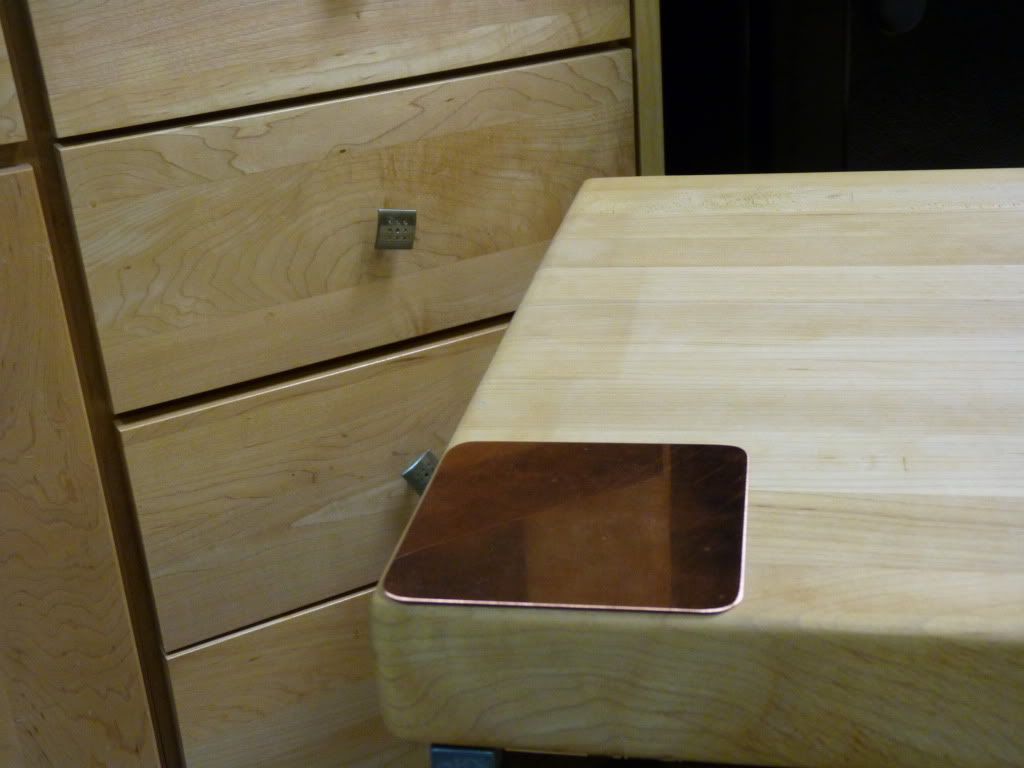 This shows with the (still unfinished, how the sample came) Black Walnut
I totally don't have a design eye so I'd love any opinions.
oh.. ps. that mark on the cabinet is glue from a recent project... it didn't got well. Still working on how to get it off.. : /