Meile dryer clicking noise discovered
Hi. Trying a little DIY repair here, or will at least give a heads up to a repairman. Our 6 year old Miele 1415 dryer started making an annoying clicking sound. I "popped the hood" and discovered this part - a sort of arm with two metal parts that "rides" along the drum. See the attached pic. There is a screw in the drum and it is hitting the underside of this arm as the drum spins by. I'll get a repairman to come out and replace this, but what the heck is this part and what does it do? Is it for static or something? What is the purpose of it running along the drum like this? Finally, are there any parts diagrams available? Even though I don't know what this is, replacing it looks super easy. I could do it, just like two years ago when I correctly hooked up the mother board in our washer after the repairman left with it connected improperly!
Oops typo on thread - misspelled Miele!!!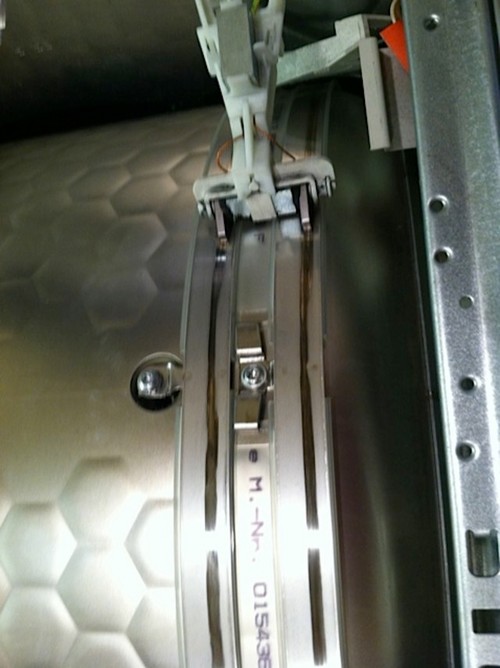 This post was edited by deke on Sat, Feb 16, 13 at 23:07