A kitchen introduction
fouramblues
January 22, 2012
[Read much of FAQ and still can't get a single quote to appear correctly...]
Hello, I thought it would be good to let you all know I"m here. I"ve been an avid lurker since I discovered gardenweb, mostly on this forum. You people are so helpful! I"ll be asking for a lot of advice in the coming months (mostly about decorating, since I don"t have a great eye), so I"ll tell you about my project.
DH and I built a large, rectangular, manufactured home in 1994 with no architectural help. (Bad idea, should have had help.) It"s 100% builder grade. Now that we have 2 kids in college (and two younger), it"s time to sink a lot of money into the house, right? We really need to fix some of the layout errors and replace the dying appliances and dead kitchen cabinetry.
Below is our current layout. The breakfast nook is 8". We use the dining room as such 3 times a year: Thanksgiving, Christmas, and Easter. The rest of the year it"s a junk spot and computer lab. Not pretty.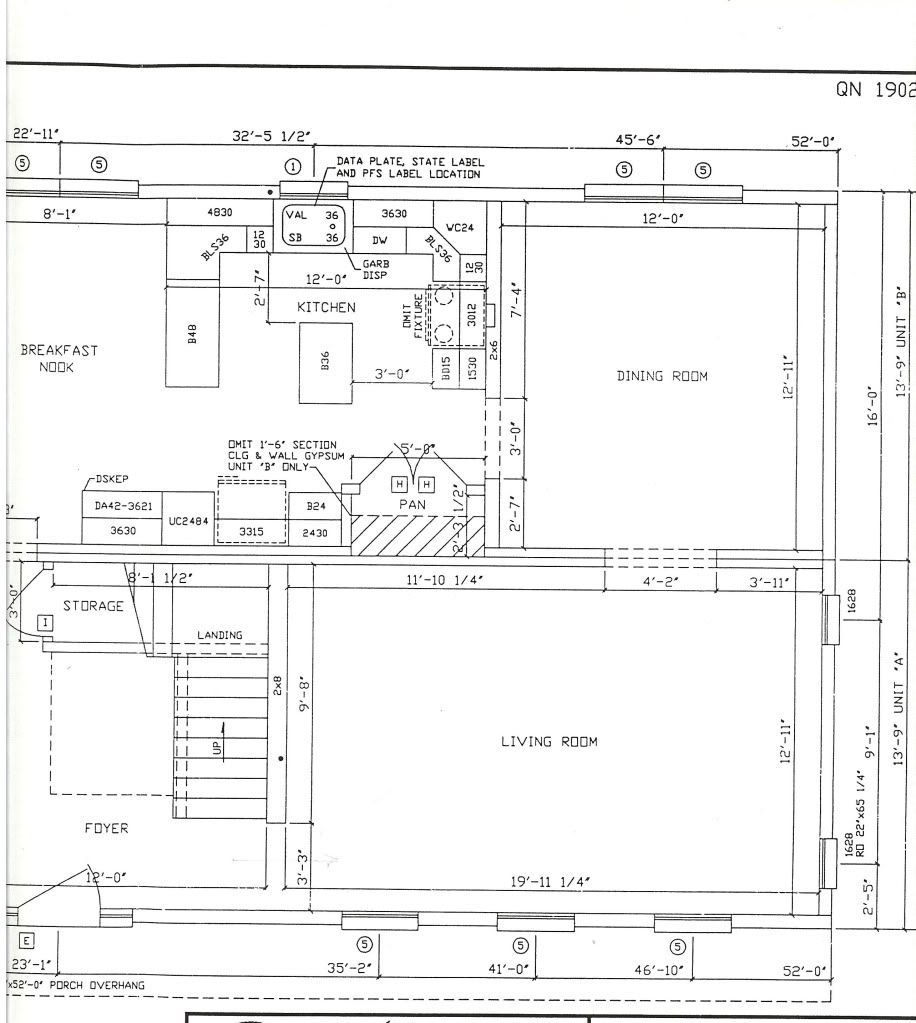 So we enlisted our architect friend to help. He warned me that I"d have to do a lot of homework to get the right kitchen. I had to measure the cubic feet everything in the kitchen and everything not in the kitchen that should be (eg. wine glasses and canning equipment in attic), and categorize it. I wrote a kitchen journal so that I could give him a typical day in the life of the kitchen on a weekday, weekend, and holiday. After multiple iterations, we came up with the floor plan below. (3 of the cabinetry measurements are slightly off on this diagram, but you get the idea.) I"m so excited! I should have posted earlier, since by now the floorplan is set (he"s completed the permit drawings), and I"m about to order cabinetry. But here it is, for what it"s worth: