Easter Dinner, you're invited
As usual, I invite all my friends here to Easter Dinner. Virtually, of course, since we ate all the actual food, LOL.
The Monkey Princess was there, of course, with her new Easter outfit. Lots of pink going on, and the black dots on the skirt were sequins. Sparkly......
Brother doesn't dress up, and although the Easter Eggs I hid were full of chocolate, he was very busy with his "Treasure Detector". My front yard now looks like a prairie dog village and he found two dimes, a penny, a quarter, an old pocket knife, a Mountain Dew bottle cap and an old button, which he is certain is a "civil war button". (grin) Maybe....
The Smallest Princess got royal treatment, her eggs were hidden inside, as there are still patches of snow outside. She required the Monkey Princess to clap and cheer with every egg she "found". Hey, someone has to cheer for a small princess.
Dinner? Yeah, we had that. I was tired of the old standby, ham, so we had....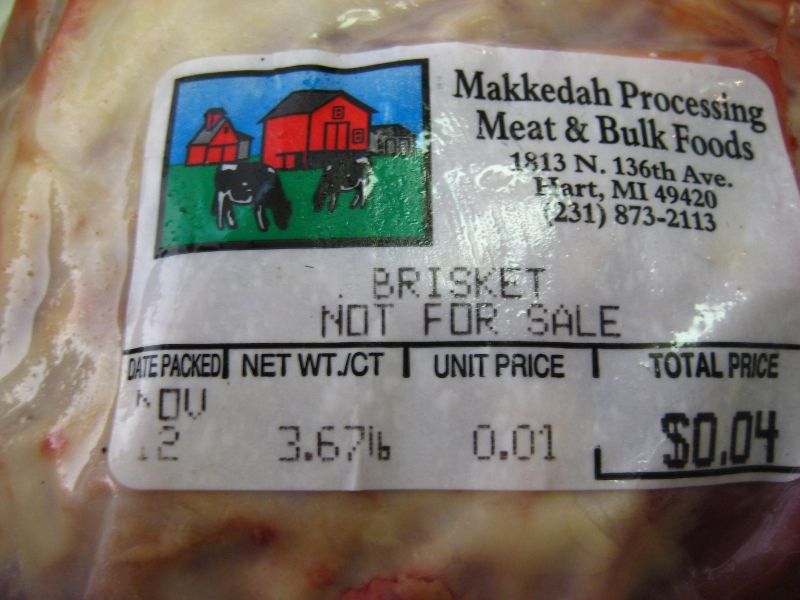 Yup, brisket. In the smoker and then slathered with my stepfather's "secret" BBQ sauce. No one has that recipe except my brother, and he's not talking. He sent me a jar, though and so Elery smoked the brisket and put some wild caught sockeye salmon on the grill with a maple glaze.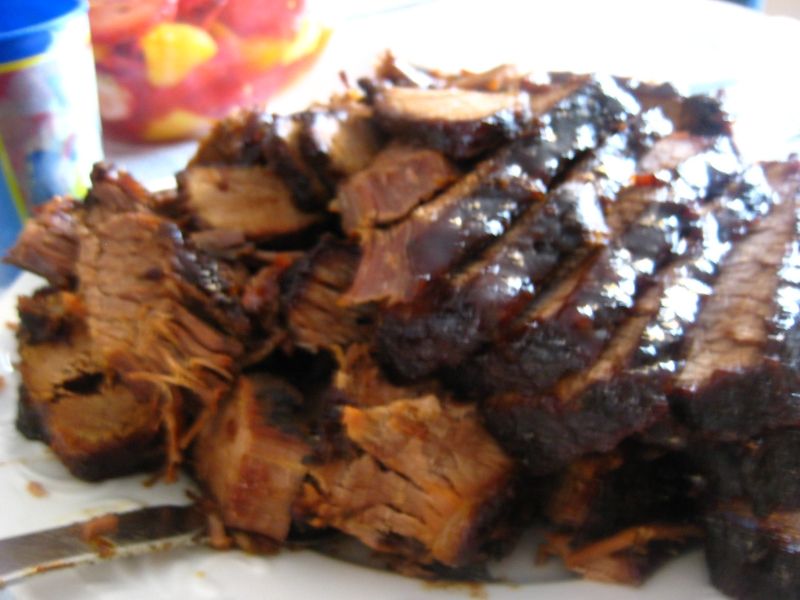 Macaroni and cheese, potato salad, homemade rolls, you've all seen those. The obligatory devilled eggs.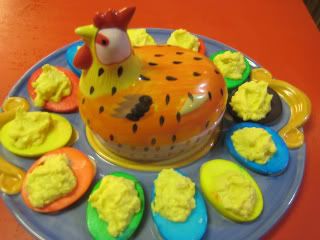 Lots of homemade peanut butter eggs, some in semi-sweet chocolate, others in white chocolate because Kevin doesn't like chocolate. Yeah, I know. Weird....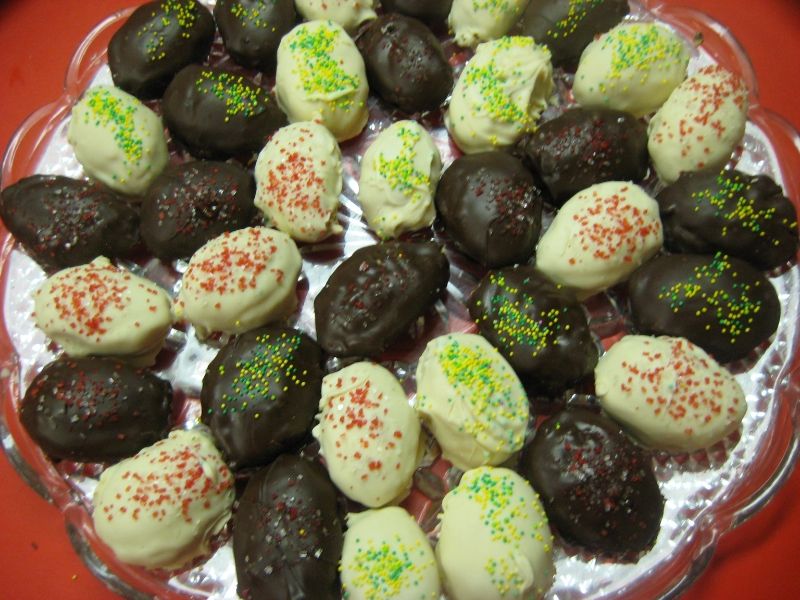 Dessert? Yeah, we got that covered. Boston Cream Pie from the Cook's Illustrated cookbook, the cream filling had 4 egg yolks and some heavy cream, the ganache had dark chocolate and more cream. It wasn't quite sweet enough, so we added Peeps for decoration: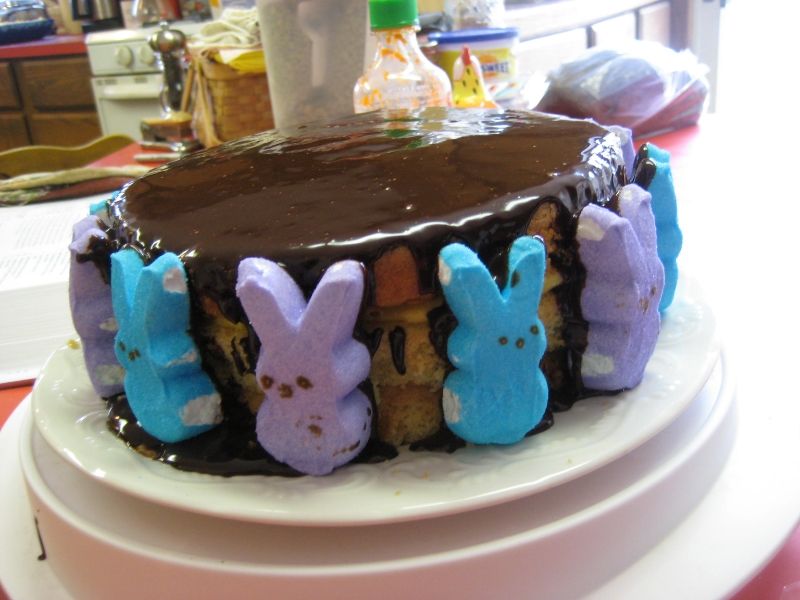 Still not sweet enough for you? OK, then I made homemade ice cream, both vanilla and chocolate. More egg yolks, 6 for each batch and more heavy cream, the organic stuff from Hilhof Dairy, a local place, yummy and still comes in glass bottles with a deposit.
OK, enough with the sugar. Well, maybe not, I also made a rhubarb pie....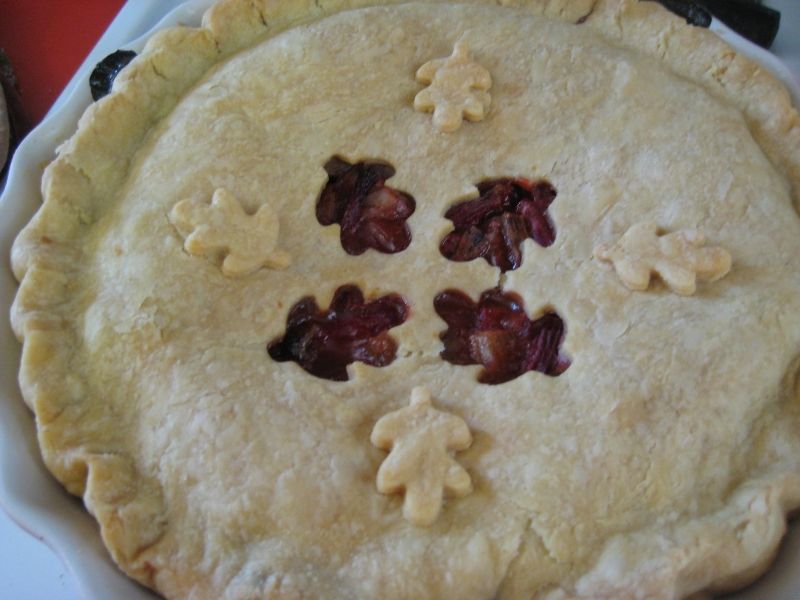 Happy Easter. I'm going to waddle off now to have a Diet Coke...
Annie