Laundry room storage
Hi,
I would like to put in storage in my laundry room. It's a small room. It's the room we enter from the garage - our normal way in. The other door goes to the kitchen. I have a top loader washer and a gas dryer. They are 11 years old, but still working fine (crossing fingers that I don't jinx it). DH says we need to plan so that it's flexible for both top and front loader washers. Our mode of doing laundry is to get a basket of laundry down from the second floor, load it into the washer, put the empty basket on the washer. When doing multiple loads, the baskets stay on top of the washer. We fold clothes in our rooms. Ironing is done when needed in our room.
My needs for this room are:
1. Place to keep washing supplies. I currently have a small moving cart next to the sink where I keep my supplies.
2. Place to store my mop, bucket and cleaning supplies.
3. Place to store some kitchen appliances like a quesadilla maker, blender, etc. Also for some supplies like paper towels, dishwashing powder, etc
4. This is also the place where DH combs his hair, etc before going out. So, need a place to keep some grooming supplies.
This is how the laundry room is currently:
Here is a tentative design I made. Please critique.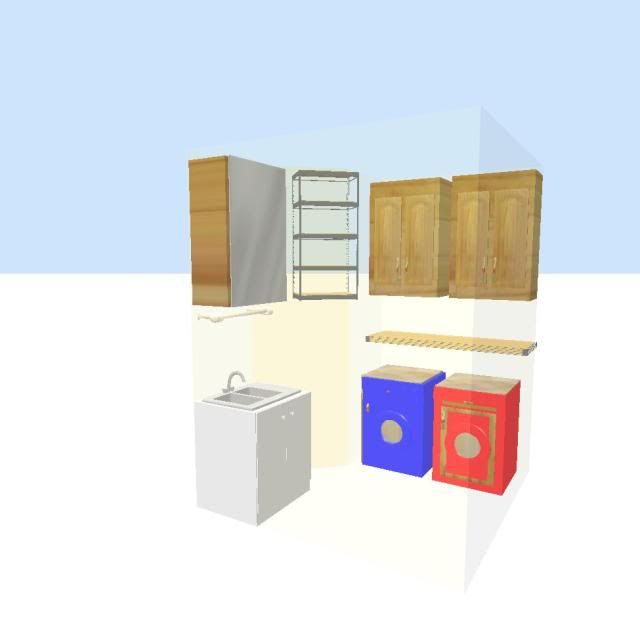 Thanks,
V