sharing
ladybuglove
December 26, 2008
wanted to share and thank every one for the patterns.
Frog hat I made 2 one for my nephew and one for an adult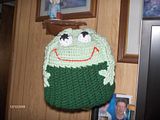 this is my new grand daughter made her a bunny hat and a security blanket. she is a month and a half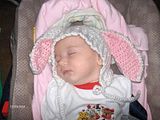 and this afgahn I made for a nephew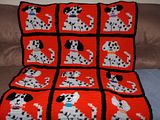 I nnever got the football afghan done for my son when I do I will share the pics with you. Thanks for everyones help this year.