My soapstone has a 20 inch crack!
bayareafrancy
January 13, 2008
I'm so cursed, it isn't even funny.
Ok, maybe it is a little funny?
Maybe not.
I could just barely see the crack before oiling. But after oiling...
The big problem is that my Santa Barbara soapstone is very even and regular. It almost looks like engineered stone. So this crack isn't in the category of "only I would notice it." Anyone who looks at the counter will see it right away. It is about 20 friggin inches long, and goes from the edge, almost all the way to the backsplash (my counters are 24 deep). I can see it on the underside of the overhang, so it goes all the way through the stone. Basically, the stone is a uniform black, and there is a very obvious white crack (it was a faint white when the stone was gray, but now that I oiled it, it is white on black). It was the first thing I could see when I walked into the kitchen this morning.
Here are some photos.
The front edge (you can even see a little pit in the crack):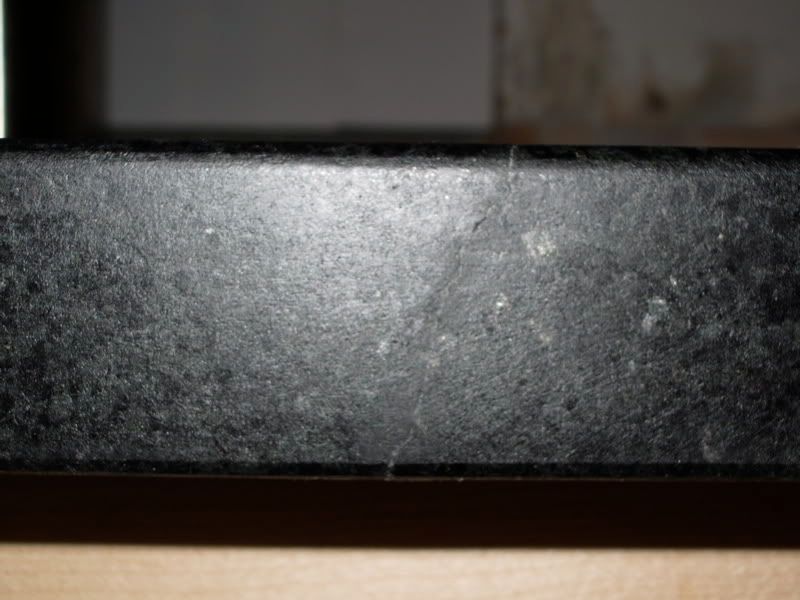 Closeup (the whole 20 inches looks like this):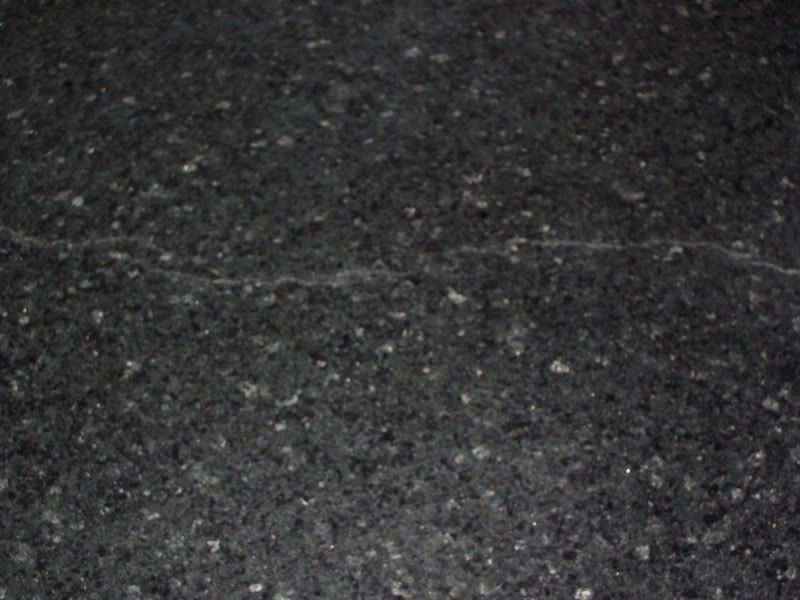 The whole thing (edge of counter starts at the left). Depending on how the light hits it, it either looks white (as on the left), or like a black smudge (as on the right):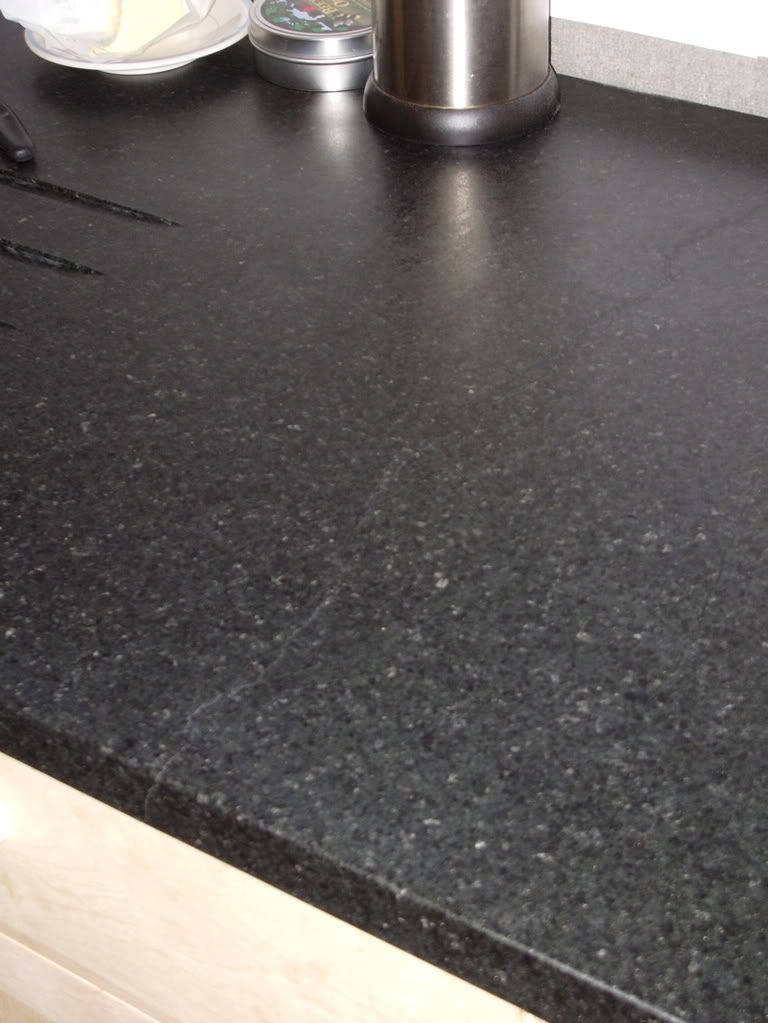 There is NOTHING I can do about this, is there? I bought the slab at M. Texeira in August. I don't know if it had the crack. It sat at a different fabricator for 4.5 months. I don't know if they cracked it. I have 2 photos of the slab during the layout, and I can't see any crack when I zoom in on the photos. But the photos aren't that great. The crack might already be there.
But even if either the fabricator, or M. Texeira agreed to redo the piece, how on earth would it come out without destroying my cabinets, or my undermounted fireclay sink?
There just doesn't seem to be anything I can do. It is ironic that I chose a stone with amost no movement. On a veiny piece of soapstone, the crack wouldn't be so noticible. As it is, it pretty much says "Helllooooo! I'm a 20 inch crack!!!!!!!"
I guess I need to find the humor in this:
I'll just refer to my "20 inch hairless crack."
Francy (saying some very bad words right now)