Mini Split or Central Air for this house?
Hi. We have a small ranch style( 25' X54' ) house in Long Island, NY. We currently have two wall units in the Living Room and Family Room and use window A/c in the master and fans in the other rooms. We were initially considering upgrading the wall units to a ductless system wall mounts and called for a few estimates. We have only one floor and an unheated full attic above and we love our hot water baseboard heat.
Layout: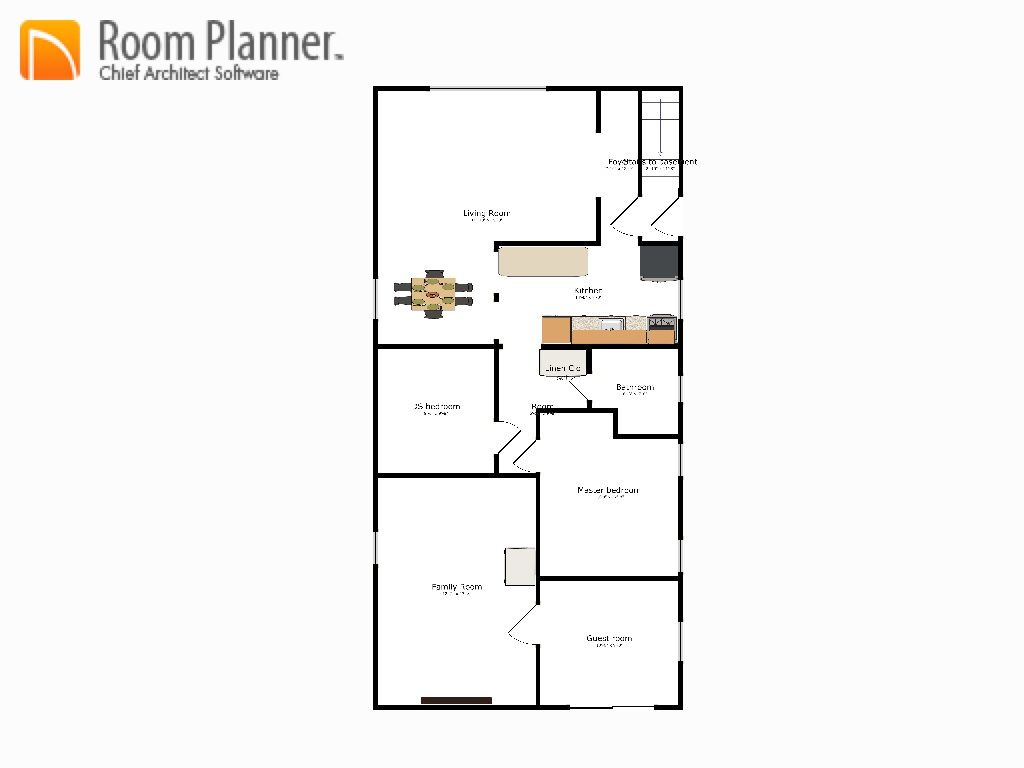 Sorry, the dimensions are so hard to read-the Living room/Kitchen/Dining room area is about 20X25. The Bedrooms are 13X12, 12X12, 9X9 and the family room is 20X13 roughly. For some reason, the front door at the top of the picture and the door to the Family room are walled in.
All of the 5 companies we have had come in suggest central air will be significantly less expensive to do than put ductless wall units in each of the 5 rooms. like 25-30% less expensive. Also, CAC will be a plus point when we go to sell the house in this area-from my informal poll, people around here don't like the wall units at all. But, I am worried about the month to month cost of running CAC all the time. From what I understand, it is not efficient to turn it on and off all the time. The ducts will run in the attic but I am told that all the ducts are double insulated so we don't have to worry about cool air loss. I find that hard to believe. I also like the control and efficiency of the ductless system and that we can use it to boost heat if needed .
What do you experts and homeowners think? Do you think our electric bills will double if we do CAC? Just trying to get a sense of the numbers. After we decide on which kind of system, I will have to make sense of all the make, models, size etc. Of course, all five companies suggest five different systems. But that question is for a different day!
Thanks in advance!