Kitchen Decision Help Needed!
Polo151821
December 28, 2012
New House, have Honey Oak cabinets (see picture) We have a dilemma we want to paint the cabinets cream. Looking for opinions on cream but are also open to all new directions as well.
Floors
(light beige tuscany)
Counters
(Black granite with gold and green flakes)
Any clue on the right color cream for this or would it look to washed out, or should we just go a new direction? or keep as is?
Were looking for colors, pictures, actual paint names etc to help us out!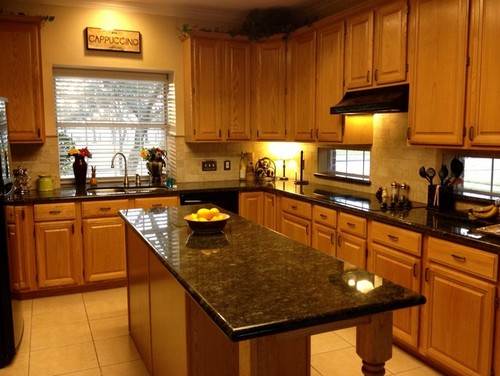 This post was edited by Polo151821 on Fri, Dec 28, 12 at 18:57