Mid Century Modern Kitchen in Texas
After spending an inordinate amount of time lurking on this forum, I've finally plucked up the courage to post pictures of my kitchen remodel. I want to thank everyone for the invaluable advice and lively discussions and I hope you like the finished product.
As background information, the house, built in 1959, contained a kitchen that remained relatively unchanged since that time. Only newer appliances and a few coats of paint altered the space. I kept the square footage of the redesign to the original 11'x11' footprint, but removed one wall so that it's is now open to the family room, atrium and living room. I looked to Jill77's kitchen for inspiration and tried to incorporate a design style in keeping with the rest of the home without breaking the bank.
In addition to the kitchen remodel, the back wall of the house was opened for floor to ceiling windows, a concept often seen in modern houses of this era. Now upon entering, one is greeted with a view through the space and into the back yard. I guess we'll be landscaping next.
Before- kitchen (too much white paint and vinyl flooring I could never get to look clean. The kiddo cleans up much easier)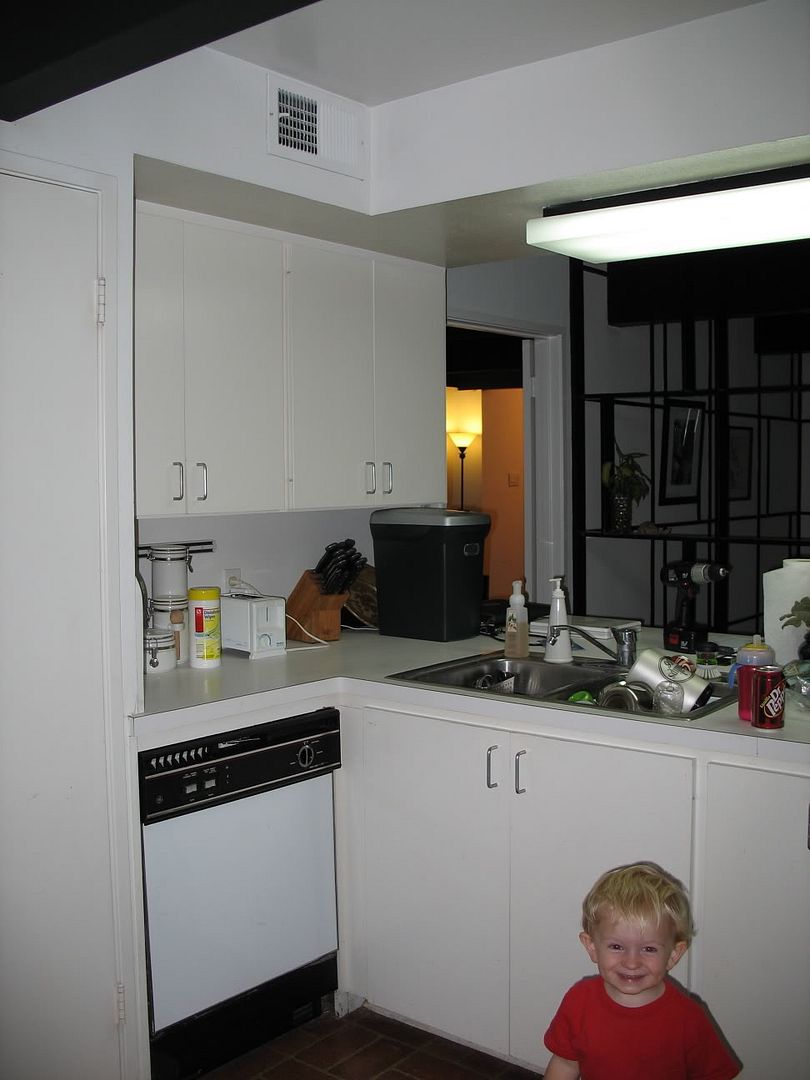 Before- the wall between the kitchen and family room is removed and the post and beam design of the home is exposed, opening the space. Soffits were also removed to allow wall cabinets to the ceiling.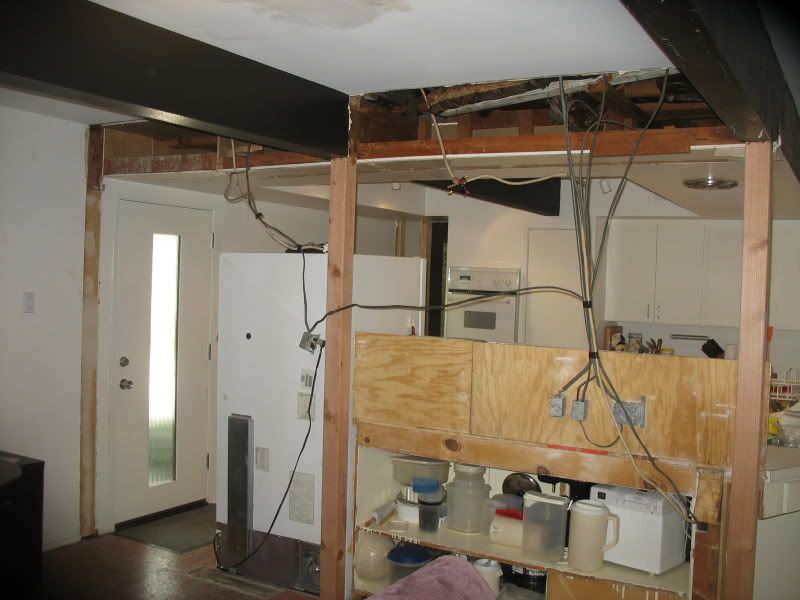 After- kitchen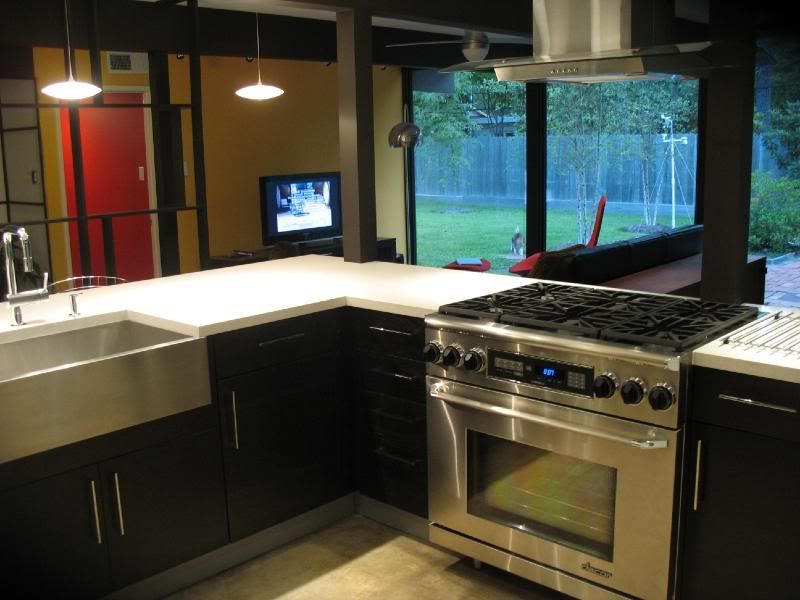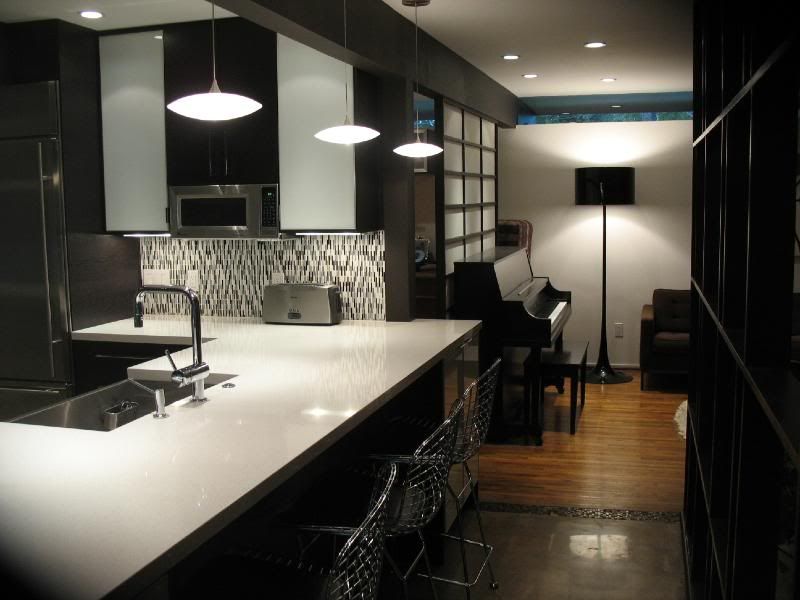 Pantry wall designed to provide much needed storage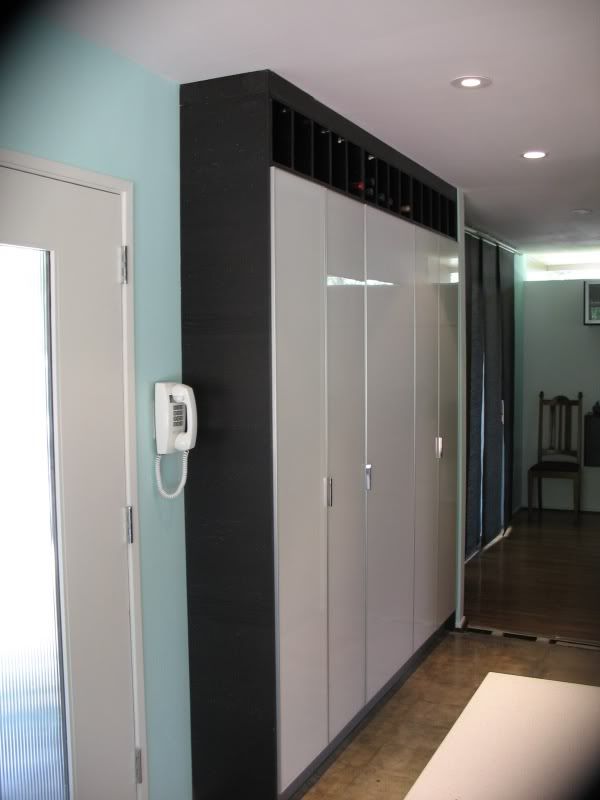 At the threshold between the wood and concrete floors I added glass mosaic tile. It's a nice detail for a large transition space that a simple wood threshold could not cover.
Before- family room with almost no windows to speak of. Upon walking to the sliding door vistors would exclaim, "Oh, you do have a backyard!"
After- family room is now a proper mid century modern open to the outdoors. Vistors now exclaim, "Wow!"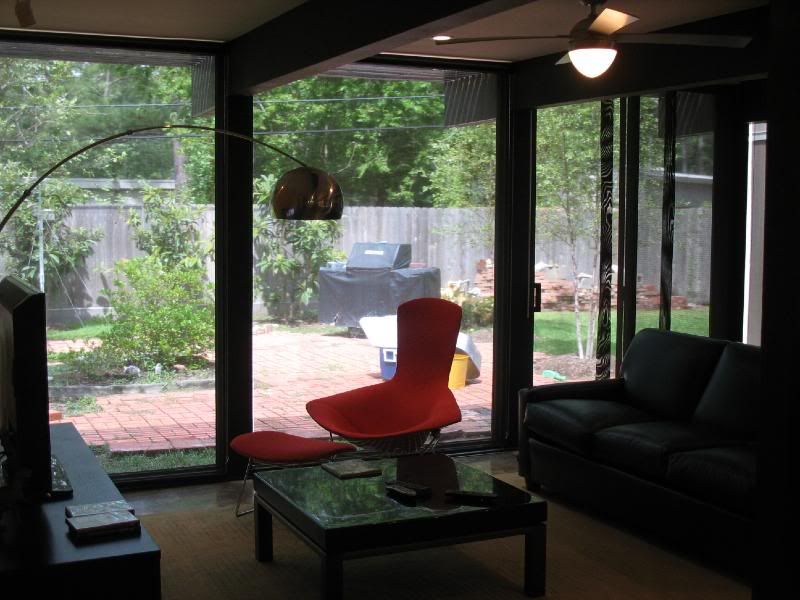 Atrium- before (Yes, that is a dirt floor)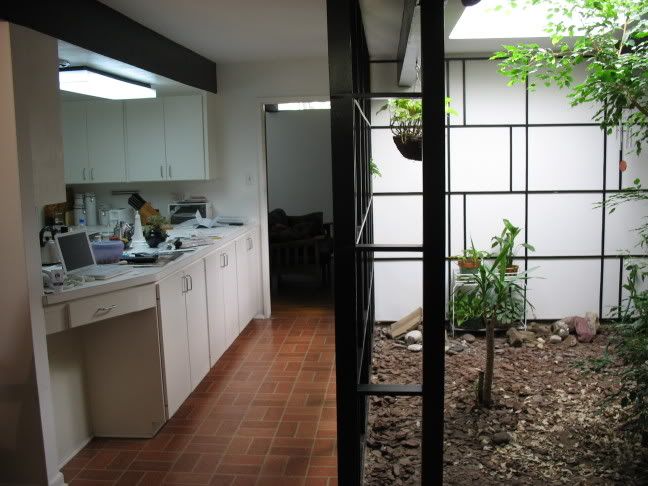 Atrium-after (we added a fountain and large concrete pavers to the space. It's now a calm sitting area where one can enjoy the sounds of the water)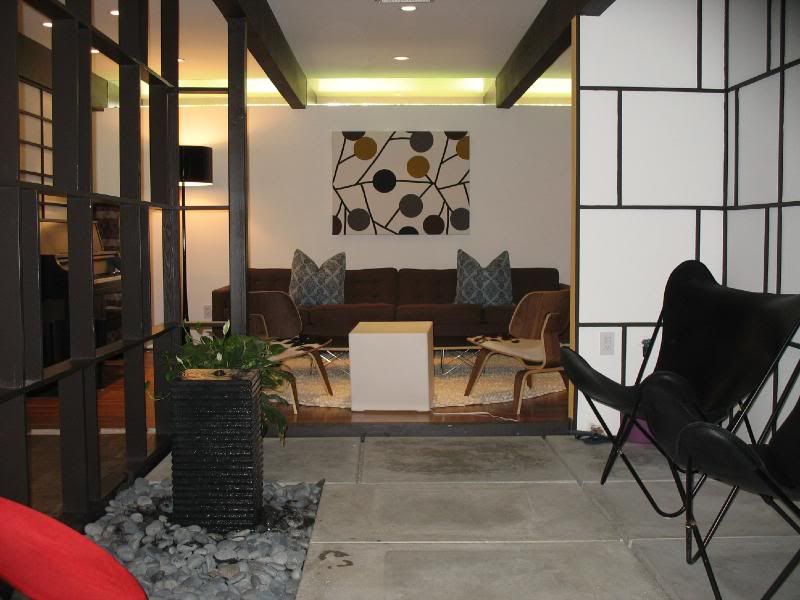 Before- exterior (What else can I say...boring!)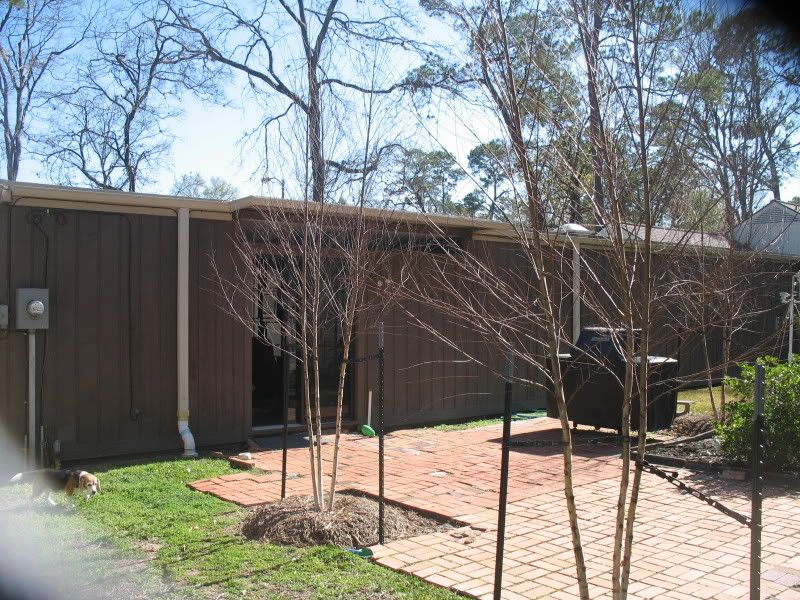 After- exterior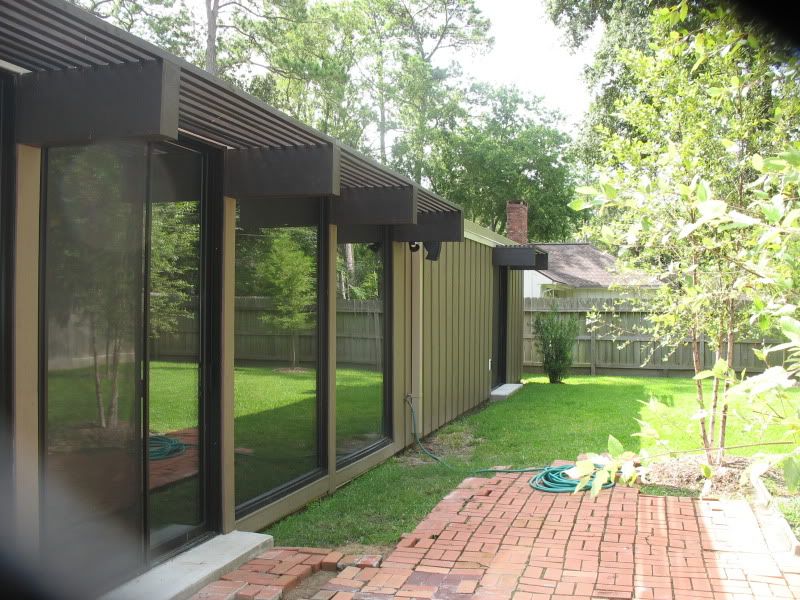 cabinets- Ikea Nexus brown-black and Rubrik white glass
countertops- Silestone Blanco Maple
floors- diamond-polished concrete slab
refrigerator- 36" built-in GE Monogram
range- 36" Dacor dual-fuel
hood- 36" stainless steel and glass (bought on Ebay from Kitchenvent)
dishwasher- Thermador (purchased 3 years ago)
microwave- under cabinet GE Monogram Spacemaker
sink- 33" undermount, zero radius, stainless steel (bought on Ebay)
faucet- Grohe Minta in chrome
soap dispenser-Blanco 911-374
air switch- Insinkerator in chrome
disposal- Insinkerator Evolution
backsplash tile-Matchstix in "Mountain" blend
threshold tile- Oceanside Facets in "Tiger's Eye" blend
counter stools- Bertoia look-alikes
pendant lights- maybe Tech Lighting, I've long since thrown away the box