Kitchen Layout help: island to peninsula
I'm new to the board but have learned so much from all of you in the past. You guys are always so knowledgeable so I'm hoping you can help us out.
We're in the process of finalizing the kitchen floor plan of our new build. The original plan had an island (see 1st pic), which made the already small kitchen even more cramped. We're thinking of changing the island to a peninsula (see 2nd pic) and removing the full length decorative column for more open space (the other 3 columns are half wall columns). Here are my concerns:
1. The peninsula is no longer contained in the "Kitchen area" (e.g. the family room will now have a full view of the peninsula and hence part of the kitchen), does this interrupt the flow of the house? this is something a designer told us to keep all the areas contained to maintain "flow"
2. The builder voiced concerns regarding the reduced breakfast area lowering value of the house in the future. However, wouldn't a more functional kitchen increase the value of the house?
3. Removing the floor to ceiling column will single out the half wall column (e.g.columns no longer in pairs). This is a concern voiced by the builder from an aesthetic perspective. Is this something we should be concerned about?
Sorry if this is something that has been posted in the past. I searched the forum but wasn't able to find a similar example. Any help is greatly appreciated!!
Original Plan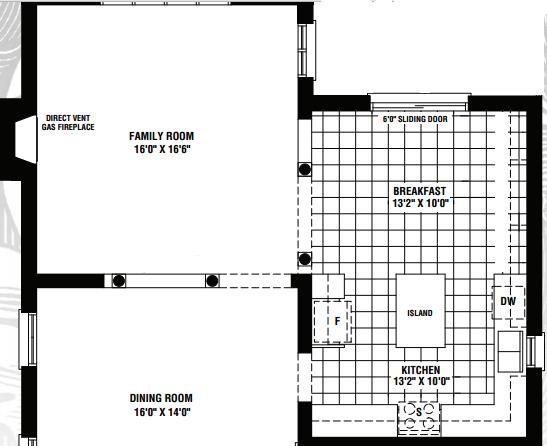 Proposed Plan