need help fixing old objects - has pictures
My brother was cleaning his room the other day and found two objects that he's had for the last 26 years that have holes in them. He asked me if I would please fix them. The gingerbread man matters the most - my grandma made him for my brothers 24 years ago.
I have the correct brown to fix this, but not the pink or green. I could find matching thread quite easily. This is crocheted.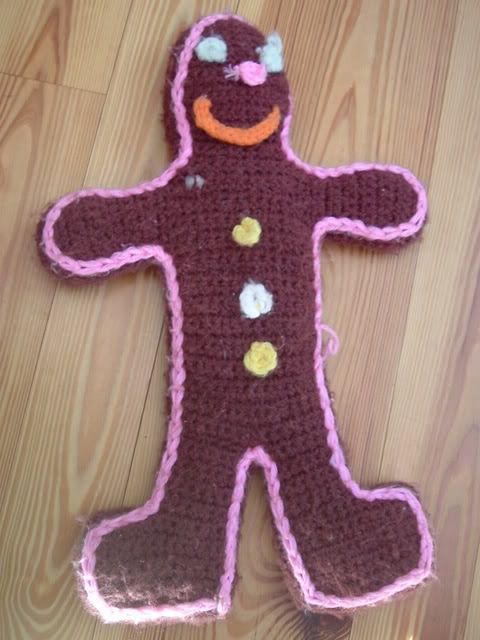 This is what I'm most concerned about: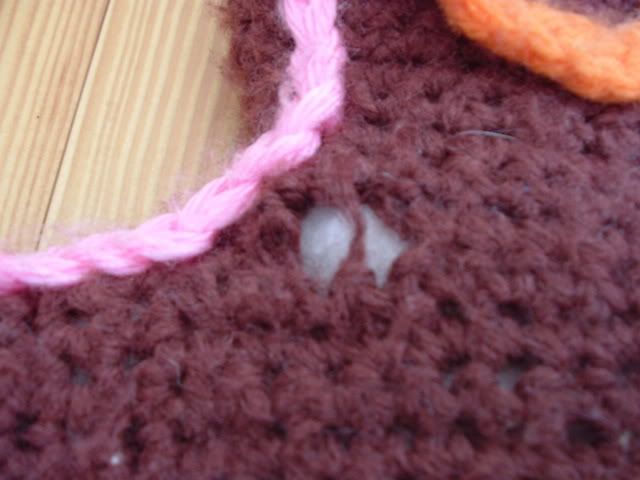 I have an idea of how to fix this: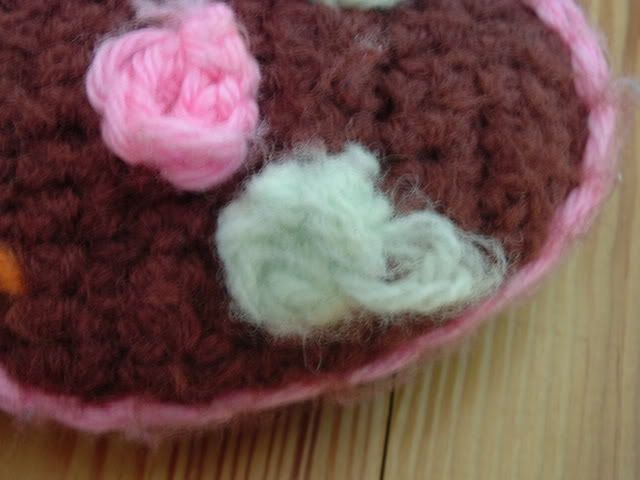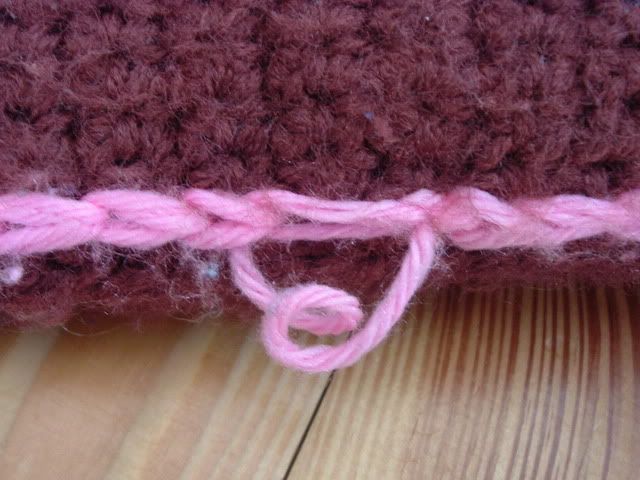 This one doesnt matter as much. It's knitted. I don't have any way of getting matching yarn, but I don't think it matters much.
Garter stitch border: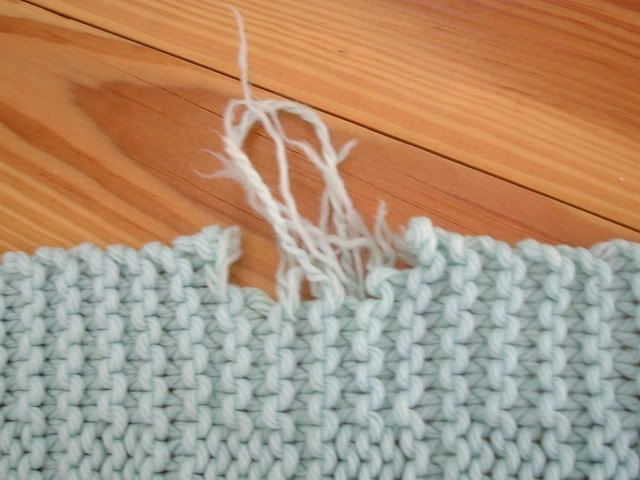 There's a stitch missing there, and there IS a end. I have no idea how this happened.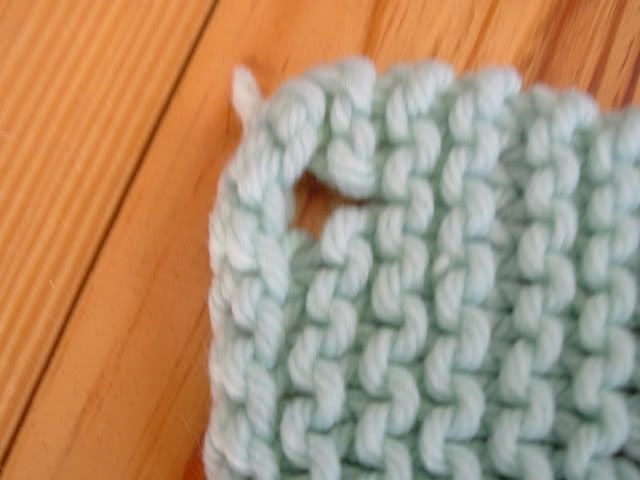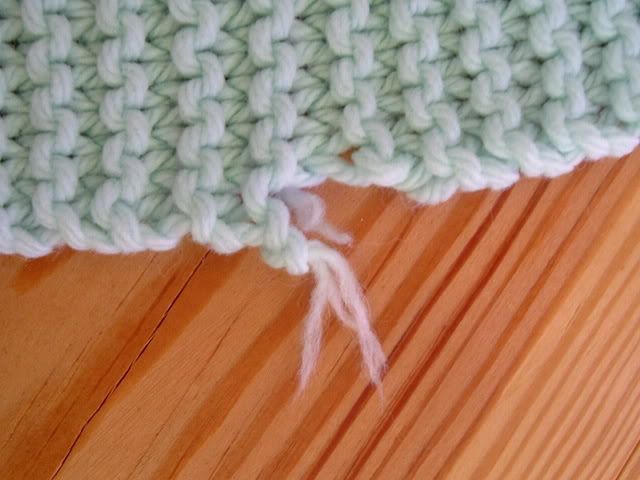 This is in the middle. It's stockinette.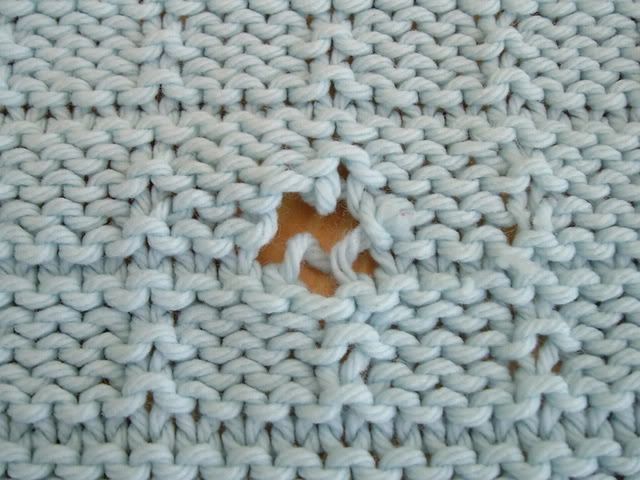 Thanks for any help!
~ Kit