Is my new fridge going to stick out too far?
My husband and I just purchased a new fridge. We got a black French door style fridge. After getting home (delivery is tomorrow), we realized that the fridge we purchased is much deeper than our current one. I took some photos of our current fridge, but it is pulled out to show how far the new fridge would stick out. Should I cancel my order? We do plan on doing a remodel in the next few months and could possibly move the fridge into the kitchen more, but we didn't want to do a major remodel. We plan on getting new countertops, appliances, and cupboards, but did not plan on doing any major construction or replacing the floor. The only reason we got the new fridge already is because our old one is about to die! Here are the pics: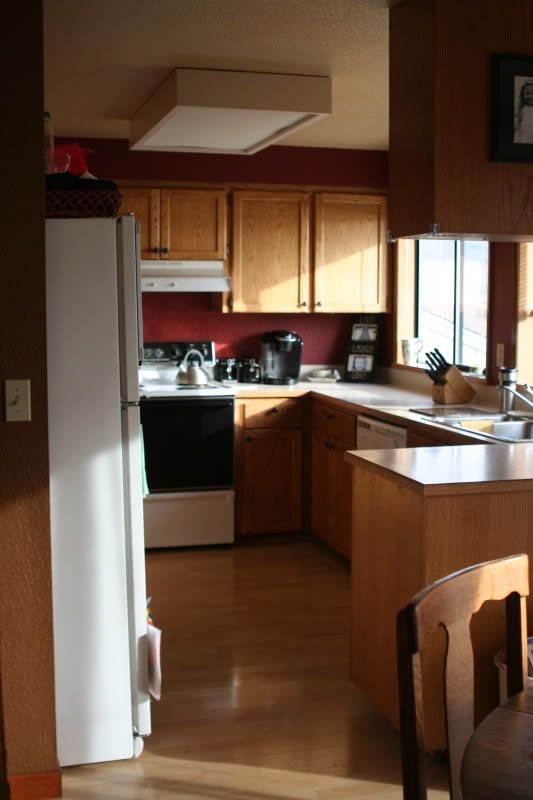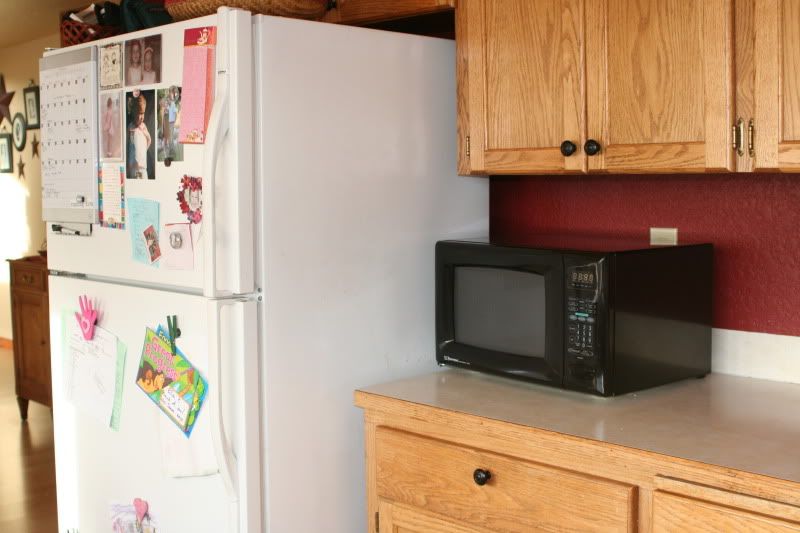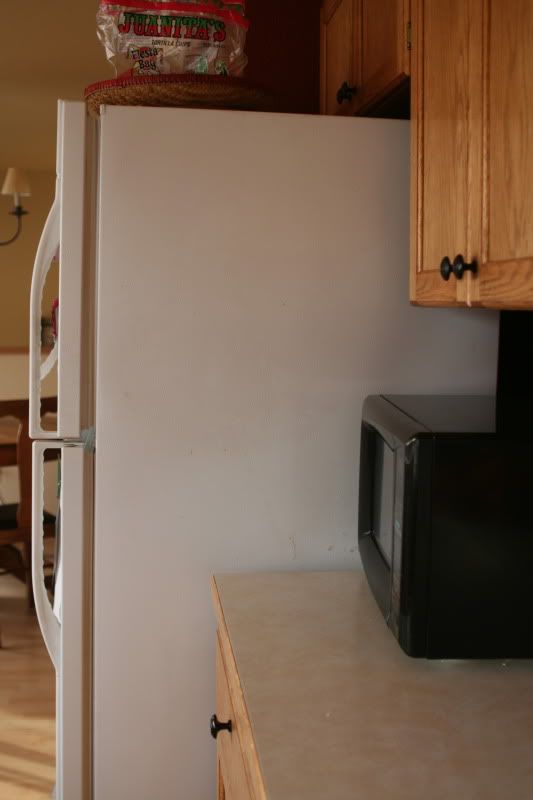 I hope I posted the pics correctly. Thanks for any opinions you can give!
Jennifer