Traditional Classic Styled White kitchen- 99% finished!
muranogirl
January 21, 2008
Hi girls! My kitchen is almost finished. Although not a reno, it was a self built home and we are still finishing areas of the house including the kitchen. I had asked you for help choosing a backsplash, and thank you all so much! We chose a creamy matte subway in a 1 x 2 mosaic. It should come in this week and I've attatched photos of it. I'm so excited! Sooooo.... here's our 99% finished kitchen!
Details...
Creamy white cabinets (arctic), island in Alder stained with burnt sienna by Westridge Cabinets.
White Kashmir Granite
Black Iron pulls and knobs
Kenmore Elite Stainless appliances, including fridge, dishwasher, mircrowave, slide in range, garborator.
Delta aberdeen faucet
Daltile 1 X 2 mosaics full body porcelain tiles in "buiscut"
Wall paint Creamy White benjamin moore, Ceiling paint custom-mixed light gray, trim paint cloud white by BM.
Central vac pan/kick under island
Island measures 5 feet by 8 feet and features 6 inch turned leg posts extended to the corners. (island fits 4 bar stools)
Flooring, engineerd hardwood oak by bellefloor in wenge.
Wine rack on end of island.
Triarch "The Classic" pendants over island.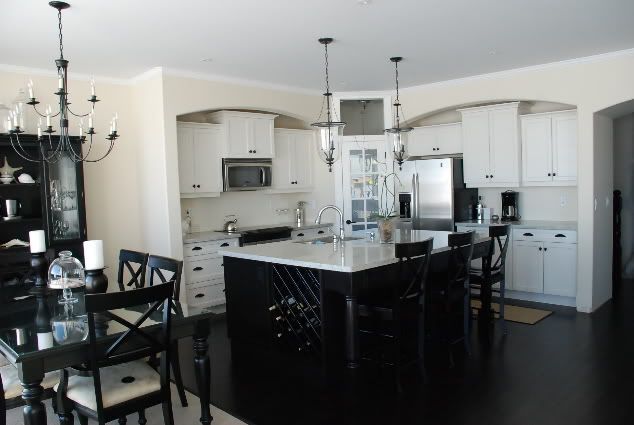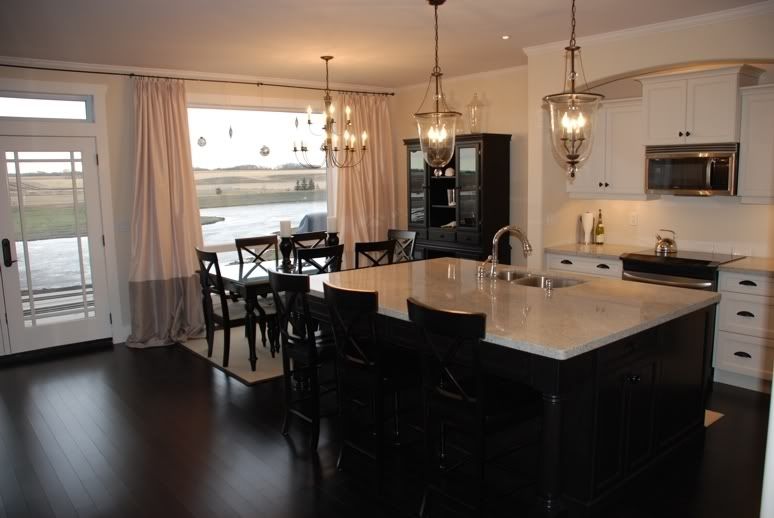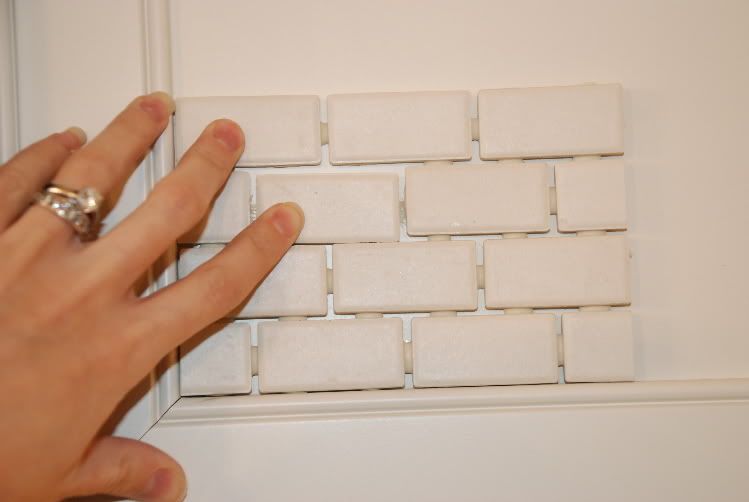 The backsplash that I've ordered.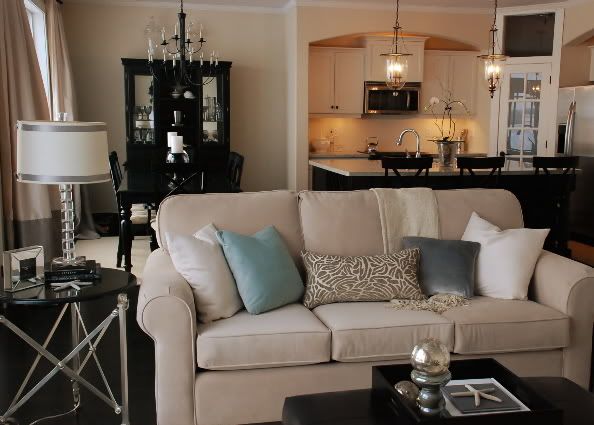 view from livingroom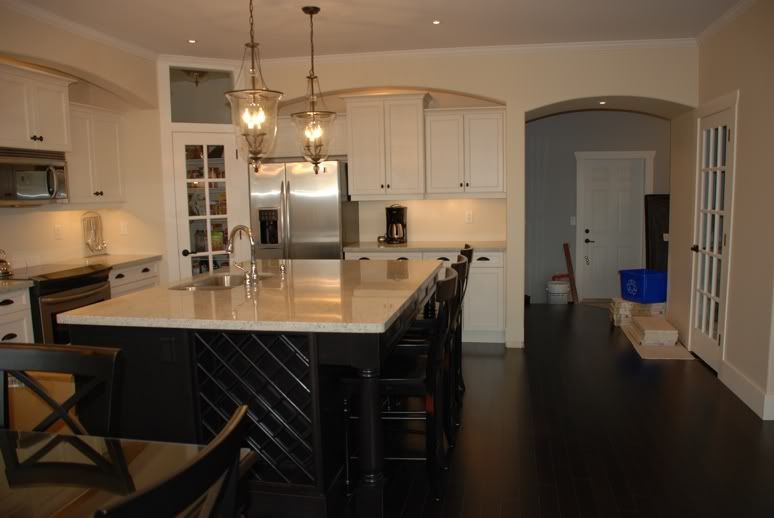 (please ignore the mess, we were tiling the entry in this photo)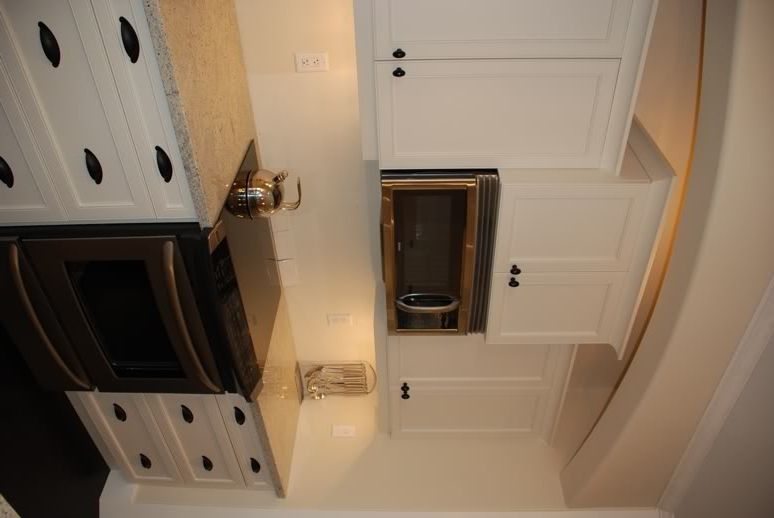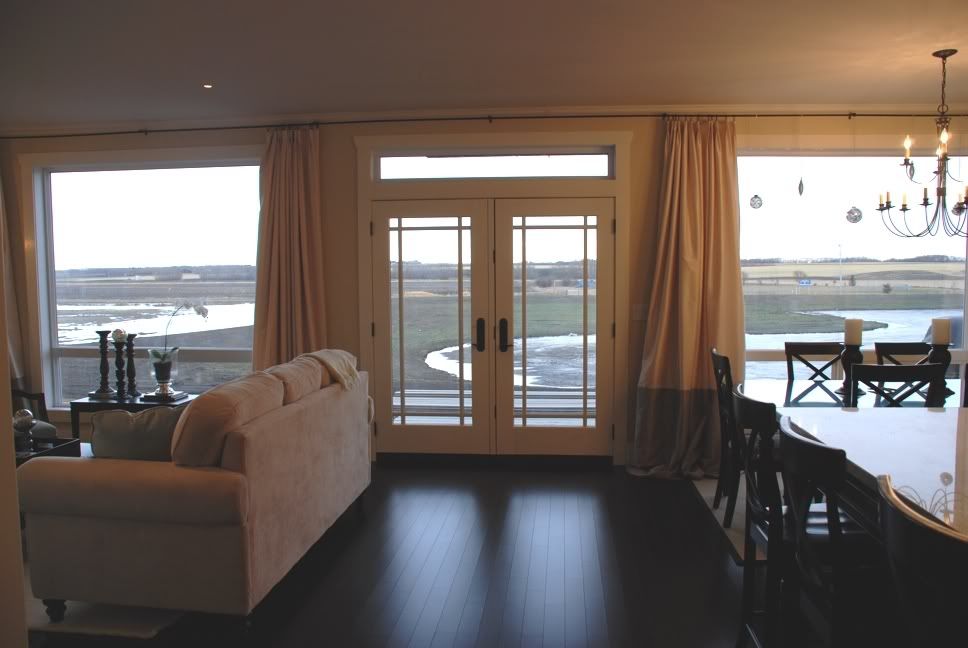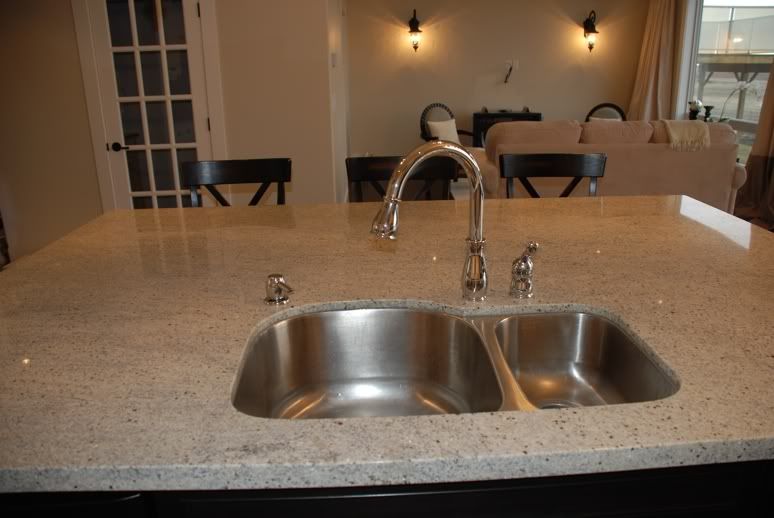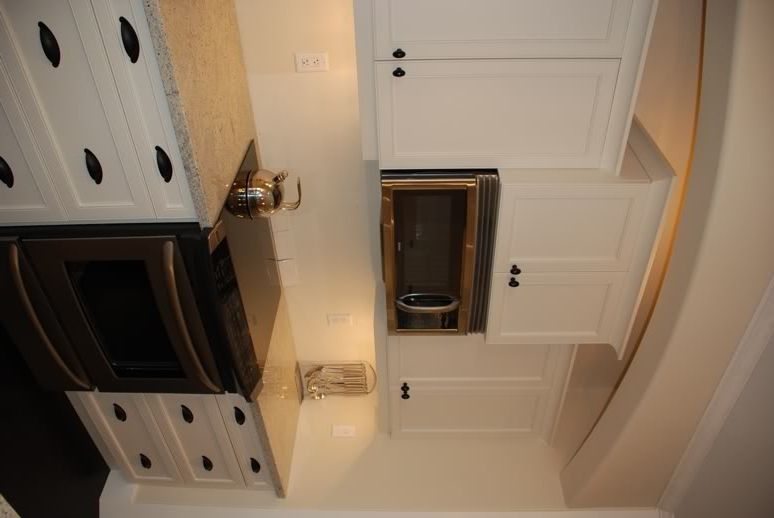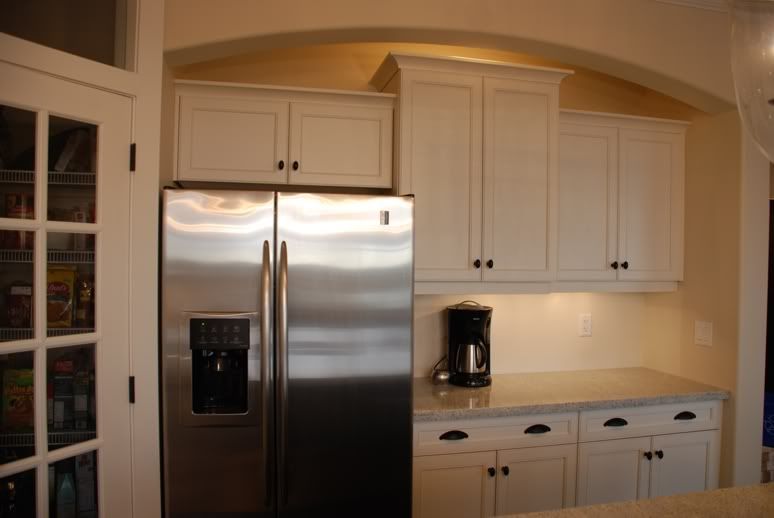 Pantry door has since been frosted..