Stuffed
Cabbage was on sale on St. Pat�s Day for $0.25 a lb. I got a few. Now I have to use them up before they dry out.
Stuffed cabbage is an easy and delicious recipe.
I played with stuffing the cabbage so it looked like the whole head of cabbage was still closed never was openned.
dcarch Openning up the leaves
Stuffed and cooked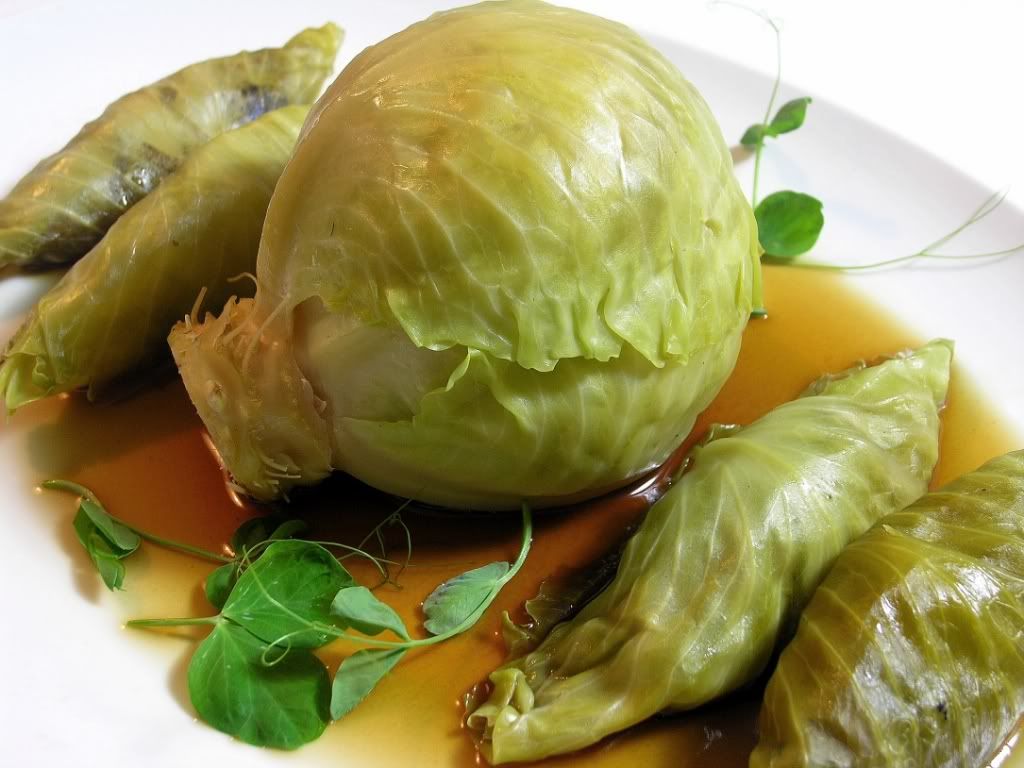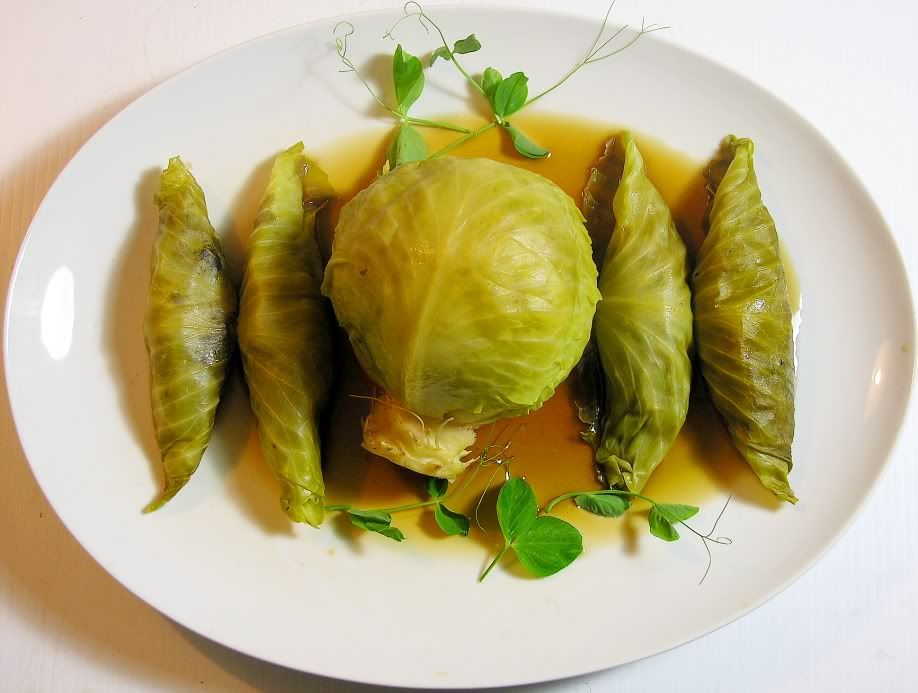 Plated