Grandbabies Christmas Pics are IN!!
bill_vincent
December 29, 2005
I got some pics from out west today, and wanted to show em off!! First, the BABY. This is Jasmine (Jazzy). She's the youngest of the bunch, and the one I told you all about a few weeks ago that I get into screaming matches with as to who's the BABY and who's the BOSS!!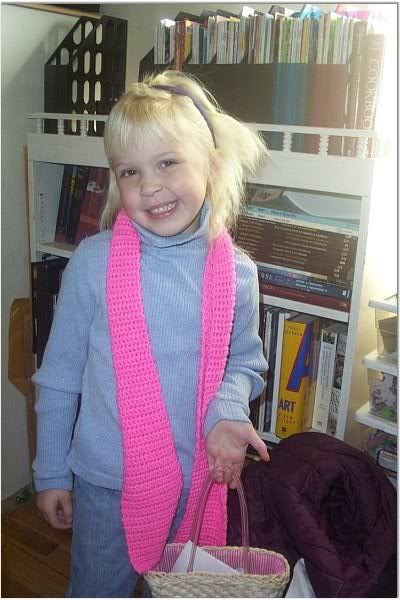 This next pic was taken right after she openned a gift that I sent to her addressed as TO: the BABY-- FROM: the BOSS. My son (seen in the background) told me when it was handed to her, she SERIOUSLY thought that it was a present from HER to ME!! Once she found out it was the other way around, this is the look she got on her:
If you right click on the pic, and click on "save as", you'll see the name her mom and dad gave to the picture-- it says it all-- Papa's gonna get a whuppin next time he comes out there!! LMAO
This next one is my grandson Johnny, who some of you will remember that I took on his first fishing trip last summer. The whole time I was out there, all he talked about was needing a landing net to go with the rest of the gear we'd just gotten him. Well, as you can see, Papa came through. :-) This pic is the best Christmas present I could ever get:
This next one is John's twin sister, Jade. She's my love bug, and as you can see by the picture, a mischievous one at that!!
Last but not least, the oldest of the group, this is Jamie. She'll be the prom queen of the bunch. THis little girl will be high maintenence, I PROMISE you!! The guy she ends up with will get put thru the wringer, but he'll also know it's all worth it, because she's got a heart as big as the whole outdoors!!