Ta Da! My lumpy, bumpy, mismatched, first pair of socks!
bayareafrancy
February 27, 2009
Here they are! Like my children, they are wonky and far from perfect. And like my children, I love them! I still can't quite believe I did it (learning new skills is typically a hard and frustrating experience for me).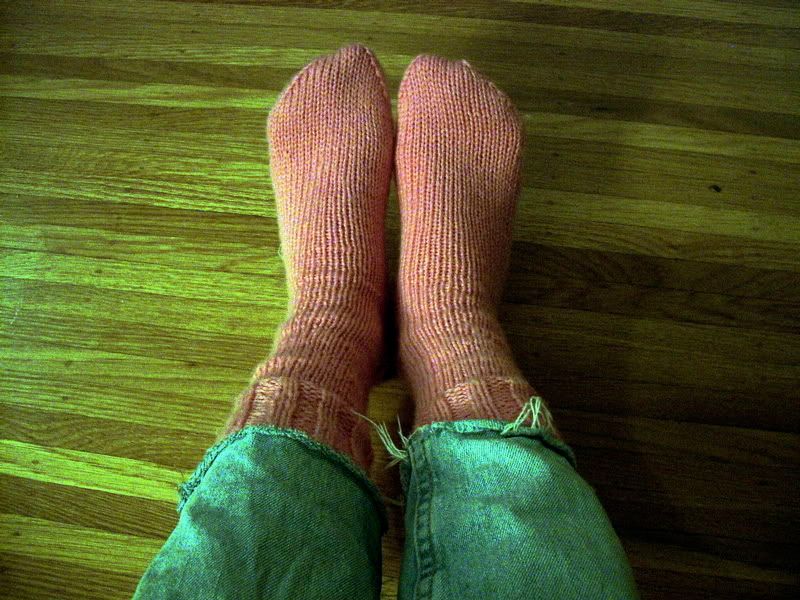 The part I really, really, really need to improve on is the appearance of my gusset decreases. But I am not sure what I am doing wrong. Can anyone advise me? See how the diagonal, decreasing part (not the "picked up" part--although that needs a lot of improvement too!) is all loose and holey? On the pair, 3 of the 4 gusset decrease sections look like that. Only one of them looks correct. What am I doing wrong? Am I doing the ktog too loosely? Or the knit after the ktog too loosely? Or the one before it? I'm just not sure what the problem is. Sorry the photo is so blurry--but see all the "ladder" above the decreased part? I don't really have ladders on the other parts where the needles came together, so why is there such a big one at the decrease?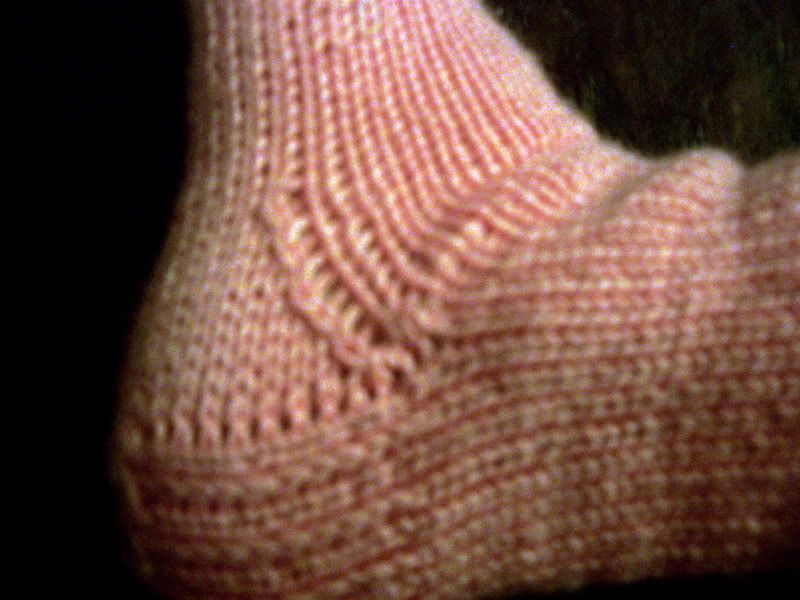 I'm hoping to start another pair later today, if I have time. This is really fun!
I made socks!!
:-D
francy