New Gadget (check it out, Cathy!)
Ok, I'm not much of a gadget person, but Elery is, so he just had to buy this after watching me fight with a pineapple. (grin)
Yes, you "screw" the cutting disk down through the pineapple, after having removed the top. It leaves an empty shell which would probably make a nice container for fruit salad or something: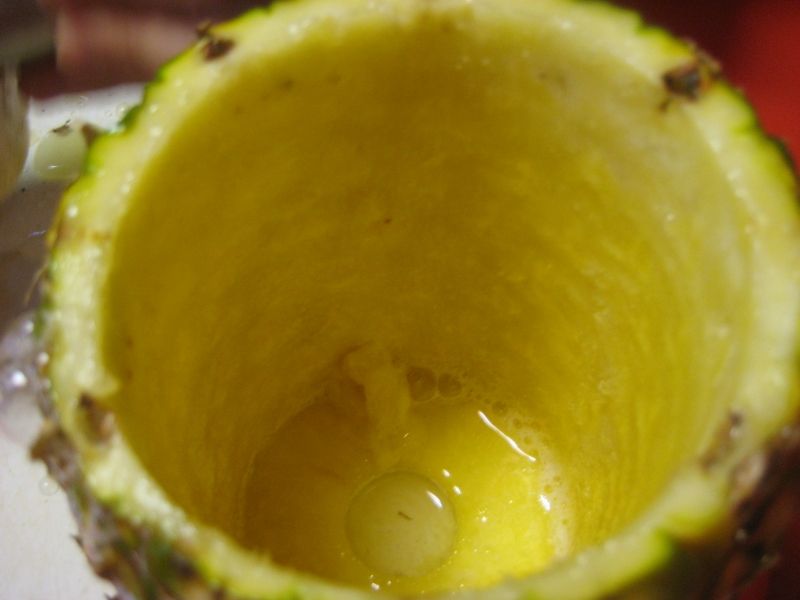 The core stays in the cylinder and you have to push it out, which I thought was cumbersome: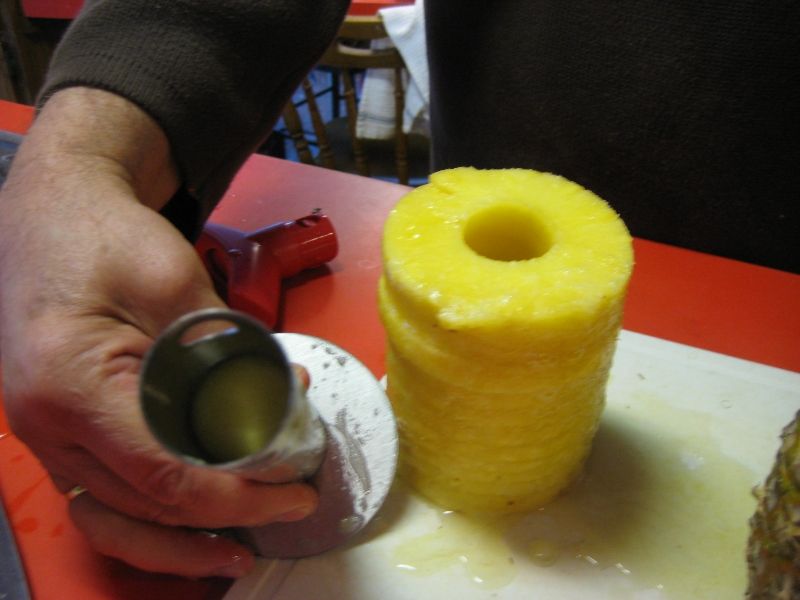 And the end result is a cored and peeled pineapple which is also conveniently sliced for you.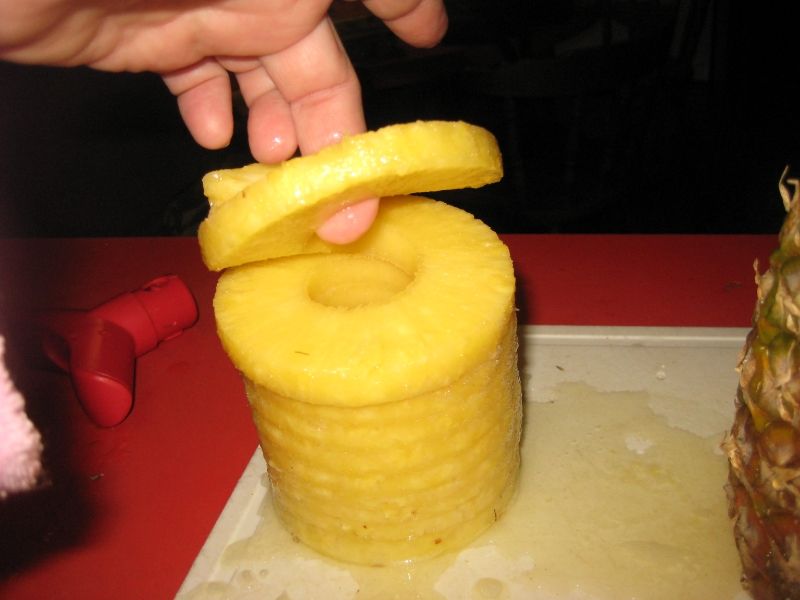 Cathy/Mustangs, I knew you'd be proud of him. Now, if I can just figure out where the heck I'm going to store it, especially since I eat about two pineapples a year.
Anyone know if you can make pineapple upside down cake with fresh pineapple?
Annie