What have you made lately?
Lindsey_CA
January 5, 2014
Made this scarf for my niece for Christmas. The photo was taken with my phone's camera, so it's not the best. The pattern is called Winter Flame Scarf which is a free download from the Knit Picks web site.
The pattern calls for 350 yds of fingering weight yarn. I used one hank of Madelinetosh Tosh Merino Light Yarn in the color Ginger. I used all 420 yards in the hank. I never did measure the final length of the scarf... I must say I'm very proud of this because I made no mistakes anywhere. Start to finish, it's perfect. (Can't say that about everything I knit!)
So, what have YOU made lately???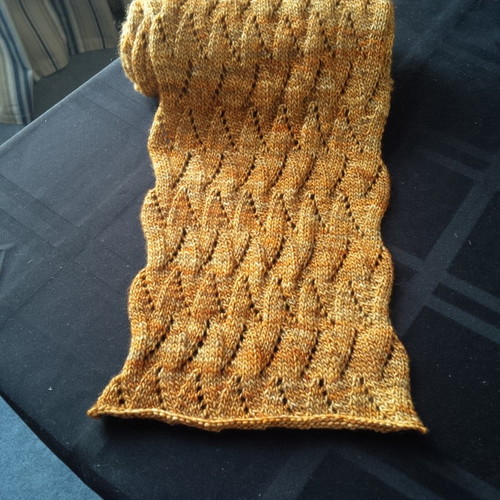 Here is a link that might be useful: Winter Flame Scarf