One thousand pounds of apples
Yes, that's right. One thousand pounds of apples. You know, sometimes I just can't help myself.
Last year was a great apple year here, and a lot of packing plants on the Fruit Ridge have apples left in storage. So, I see an advertisement for 1,000 pound boxes of mixed apples for $20.00. They are meant for livestock feed, sizes and varieties cannot be guaranteed (or even guessed at, LOL). All you need is $20 and a truck that a wooden crate of apples will fit into. Oh, and you get to keep the crate. (grin)
Off I go with Elery and Molly and $20 burning a hole in my pocket. A nice young gentleman with a forklift puts a crate of apples in the truck and we head for the farm. I climb into the back of the truck and take a look. It's a lot of apples. About 200 pounds are soft or bruised or frozen, those will be pig food. There are big apples, small apples, misshapen apples. Mostly red and yellow Delicious, a few Honey Crisp. We sorted out a couple of bushels of good apples to use, the remainder will be fed to the cows and horses. They'll be happy and well fed for 2 cents a pound.
These are mine: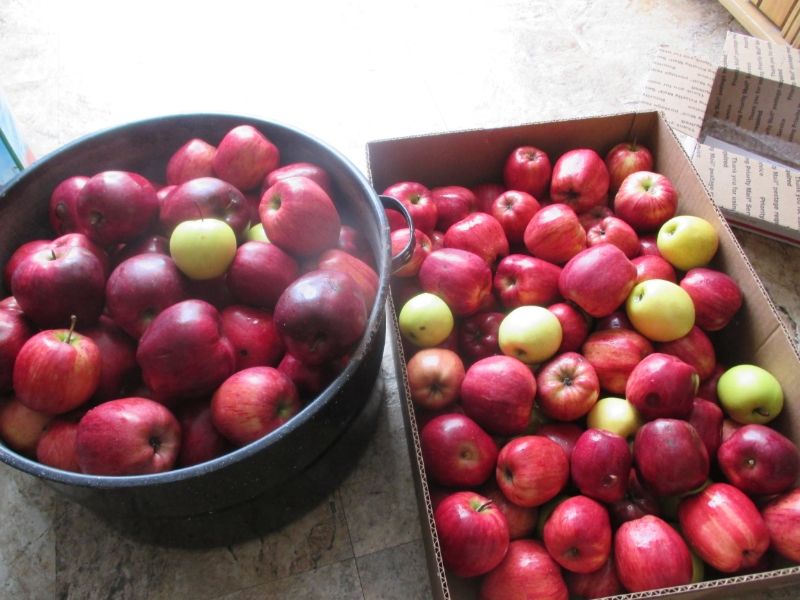 I promptly canned 11 pints of applesauce: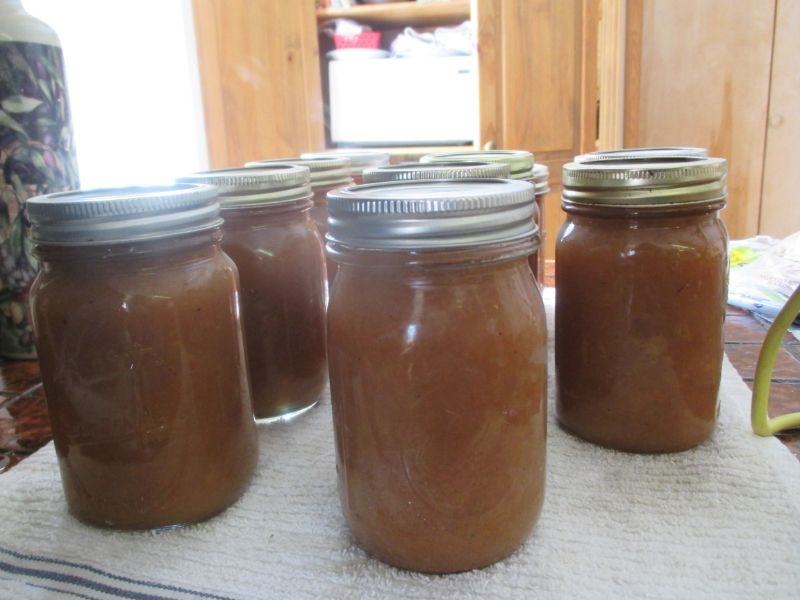 Elery "ran" the peeler/corer/slicer for me for a roaster full for the sauce, and a crockpot full for cooking. I mixed in a little brown sugar, a handful of dried cranberries, a couple of tablespoons of cornstarch and let that cook 3 or 4 hours, it made a nice side dish for pork loin tonight: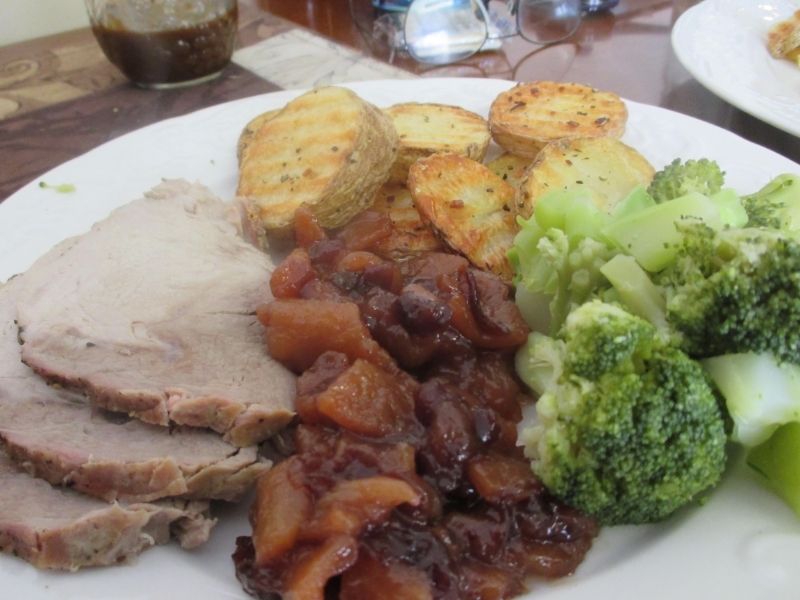 I've got some apple oatmeal cookies made and an apple slab pie cooling on the counter. I'm thinking of making and freezing some apple/maple/walnut scones.
I have about half a bushel left to use, any suggestions?
Oh, and if you ever see an advertisement for 1,000 pounds of apples for $20, go for it!
Annie