Bit the bullet and painted ugly parquet!
wendy2shoes
December 10, 2010
First I took up 19 year old Berber, underlay, tackless, washed with TSP, primed, and painted with a dark chocolate brown. Looking forward to a dustless existence!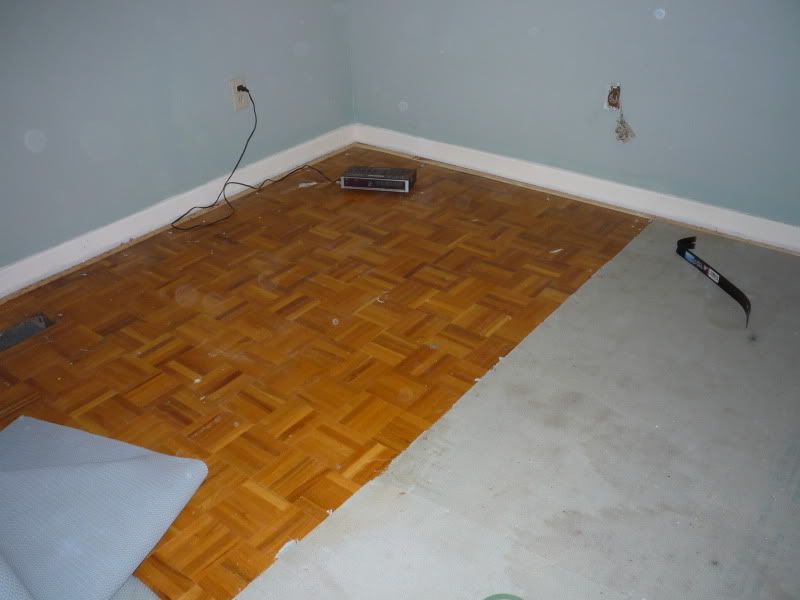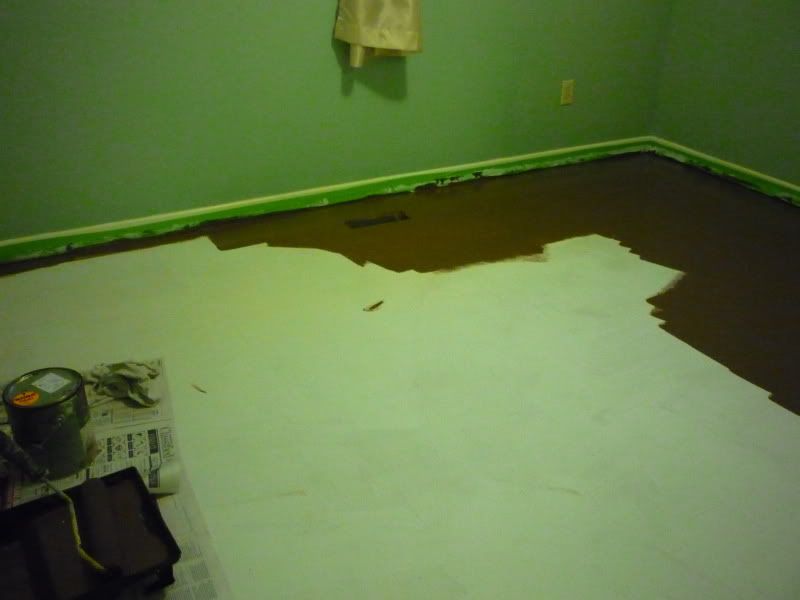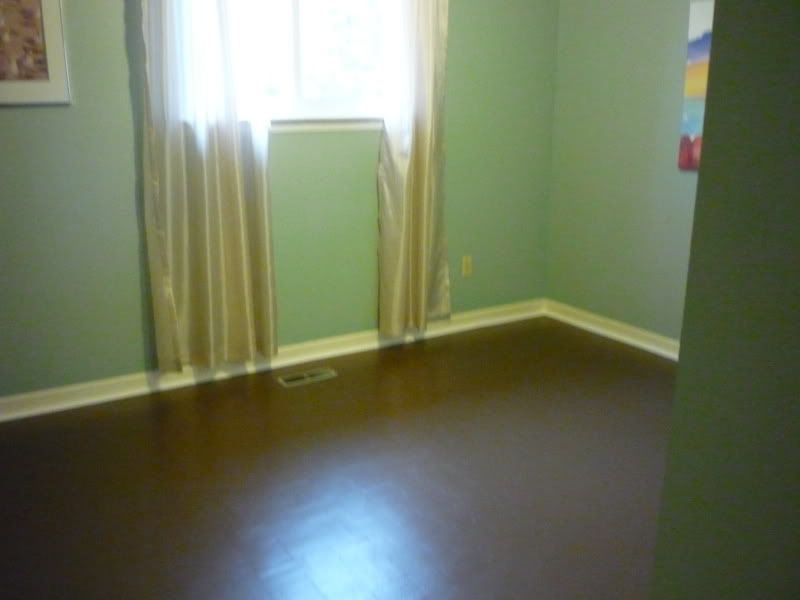 Oh yeah, replaced the trim too, with my handy mitre box. I know some people would say I should have refinished, but I hate parquet! If (when) we can afford a new hardwood or quality laminate, the floor will be good to go right over the paint. I glue gunned the trim, so it will pop right off.
Three bedrooms down now, one more to go.
Did the grand-baby room too. Very happy with the results..
Cheap fix to a dusty problem. (p.s. I'm 59..doing this on my own) The most work is getting the furniture shifted, and pulling up the "tackless" which also pull up chunks of the of the parquet with it.