Need help with Jacobean!
Hello All!
We just moved into a new house that had good condition standard oak floors, but that usual orange colored stain.
Here's a before look: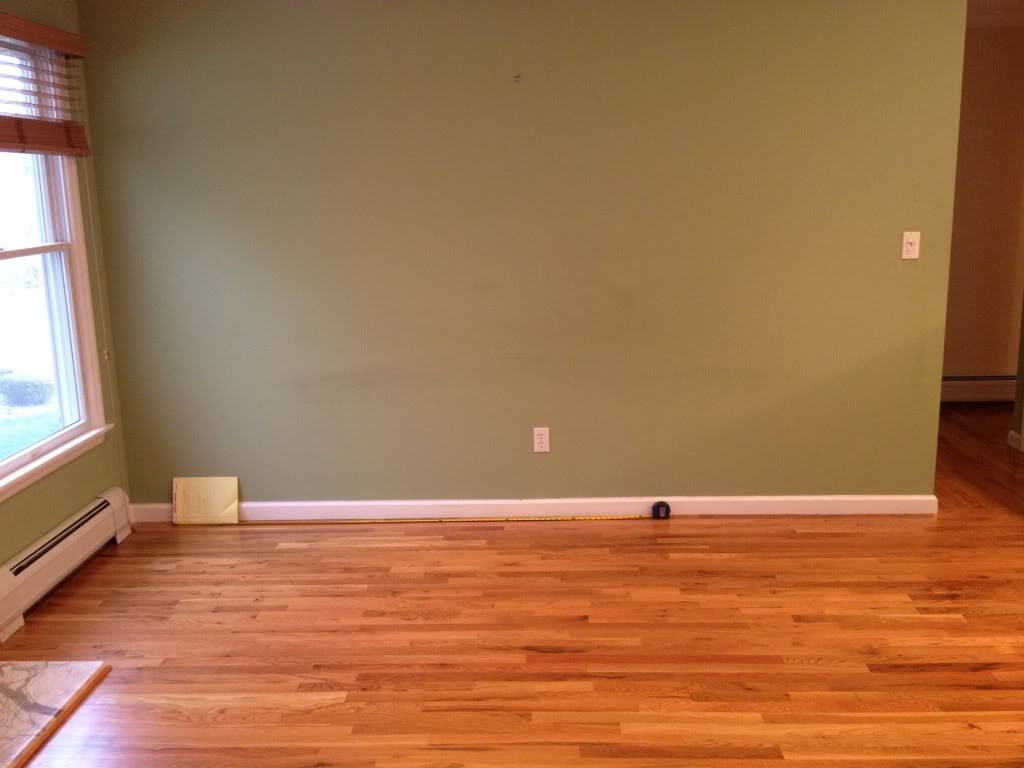 My wife and I really wanted that dark wood look.
Inspiration Room:
Based on the floor sample stains we saw, we chose Jacobean.
KEY: far left (Special walnut), Middle top (Special Walnut + English Chestnut), Middle center (English Chestnut), Middle bottom (Ebony + English Chestnut), Far Right (Jacobean)
The first coat of the stain was not anything close to what we wanted.
Hallway 1 coat of stain:
Family Room 1 coat of stain: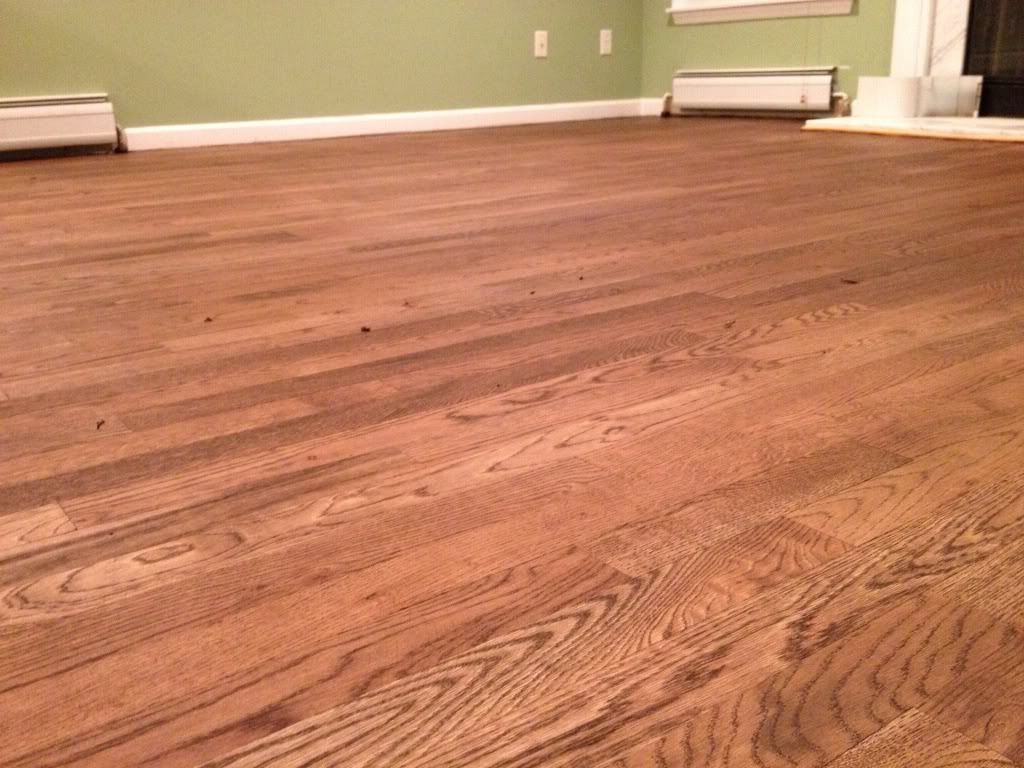 I called my flooring subcontractor, and told him its too light, and to put another coat of stain down, much to his annoyance. Here's the result:
Hallway 2 coats: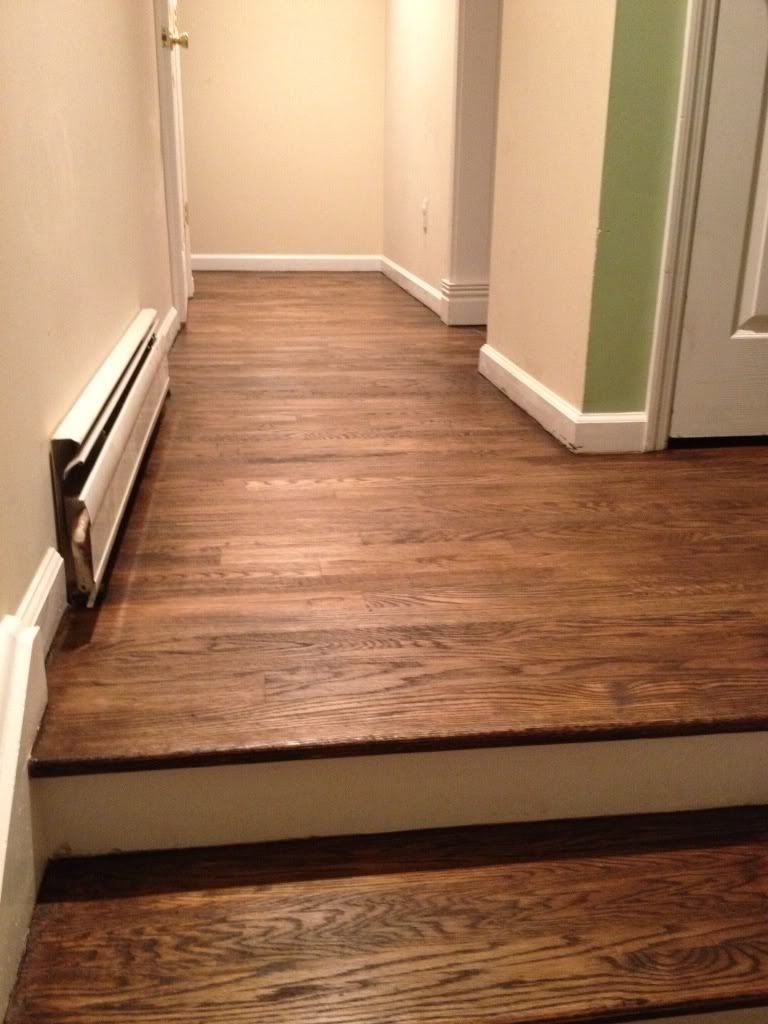 Front Hallway 2 coats:
Living Room 2 coats:
The flooring guy was telling me the color will richen a bit once the 3 coats of water based sealant are put down, and it'll even out. I'm so torn what to do, my wife is not happy at all with the color, and with how much grain shows through.
Is what he says true? Should we get him to do a 3rd stain? With a differen't color perhaps? Or is this the nature of standard oak floors, that they will always have the grain come through like this?