Our New Fur Friends!!! (Warning - Cuteness Alert)
jan_in_wisconsin
August 4, 2014
Some of you may recall that we lost our beloved 20-year-old cat, Boo, back in January. It was a difficult time, especially for our 12-year-old son, who never knew life without her.
We knew we wanted to honor Boo's memory with the addition of another pet at some point. Though all of our pets have always been rescues, this time we decided to work with a Balinese (long-haired version of Siamese) breeder. This breed had all of the traits we loved so much about Boo. We opted for a pair of kitten littermates after researching how much they benefit from one another's company.
The waiting process began, and our chocolate point Balinese kittens joined our family on April 25th. Today they are six months old, and we couldn't be happier. They have brought us SO much joy already! They are absolutely delightfully fun!
Meet Mimi and Maurice!
Baby Mimi:

Baby Maurice: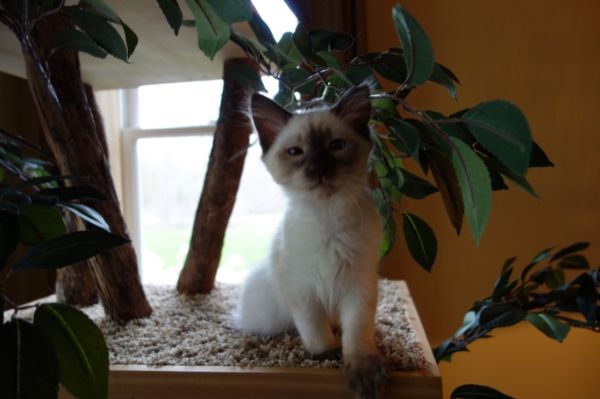 Mimi at Six Months:

Maurice at Six Months: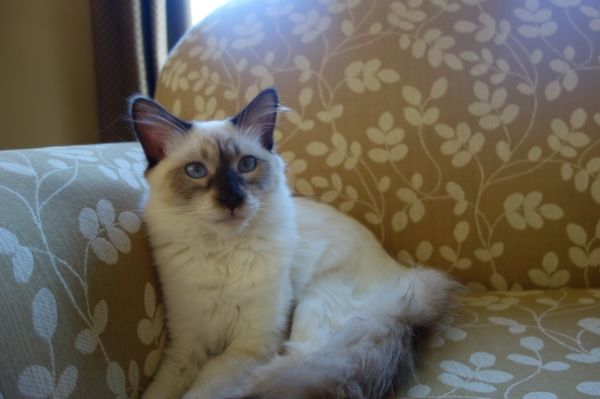 Together is Better: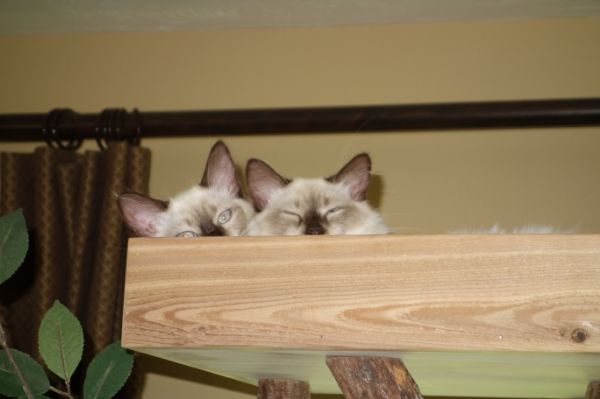 Sharing a Chair:

Maurice on his Throne: