You can call me My4dogs now!
I had a nice explanation of how I came to adopt Rooney from New England Brittany Rescue yesterday, but it went poof when I previewed it.
My three, Sam, Jenny and Riley have been an incredible comfort to me after losing my beloved Mum on 7/8. I felt that I could 'pay it forward' by helping out another dog who needed a home.
Here is Rooney, as I first saw him on PetFinder. WHO could resist that face? He's about 1 year old and an absolute doll. He started out at a shelter in KS, and was transported to a foster home on Maine by volunteers, who formed a 'Brittany Railroad' across the country. He was in foster care here when I saw him.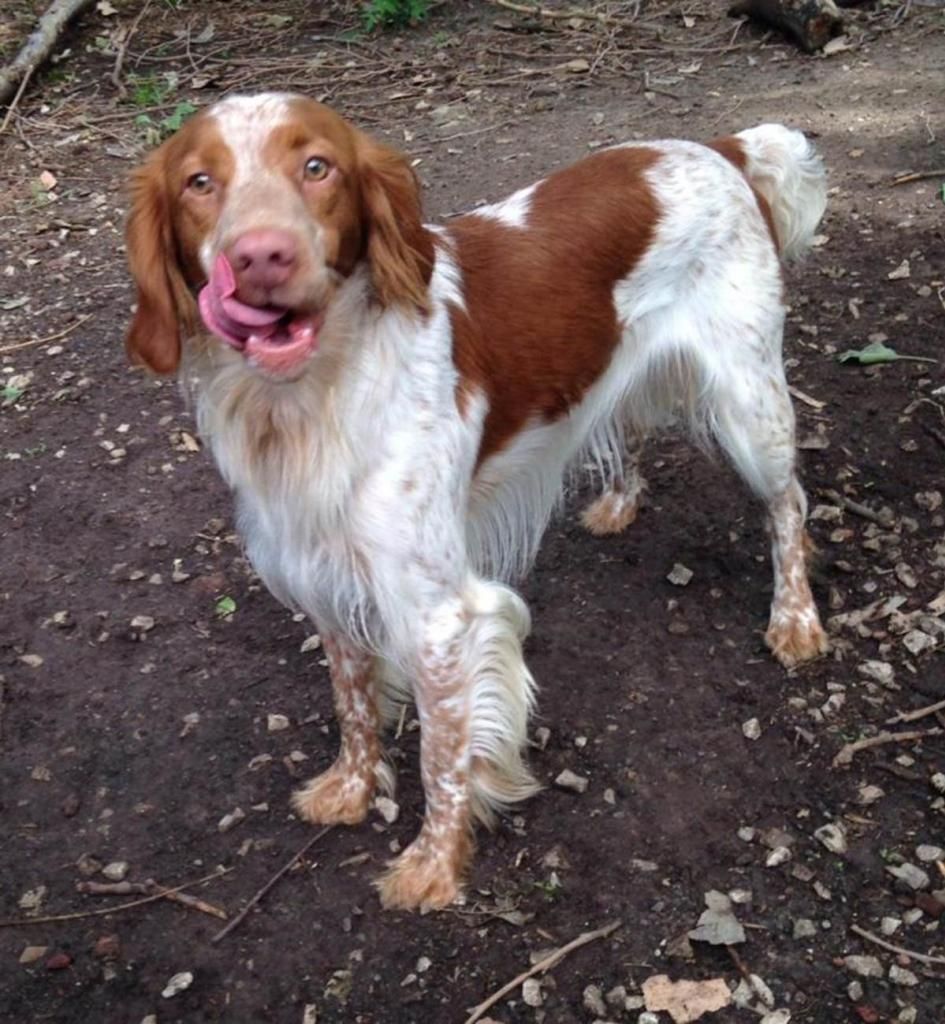 I met him at his foster mom's on 7/23; then he was brought here Friday evening to meet my three. It may be that they recognize that they are all the same (Brittanys), but I was pretty darn proud of my 3 AND Rooney, and agreed to adopt him. He is house broken, gives wonderful kisses, and is learning to go up and down stairs, something he'd never done before. He's also getting the hang of the doggie doors out to their 60 x 80 pen, and kiddie pool.
He's discovered the toy basket -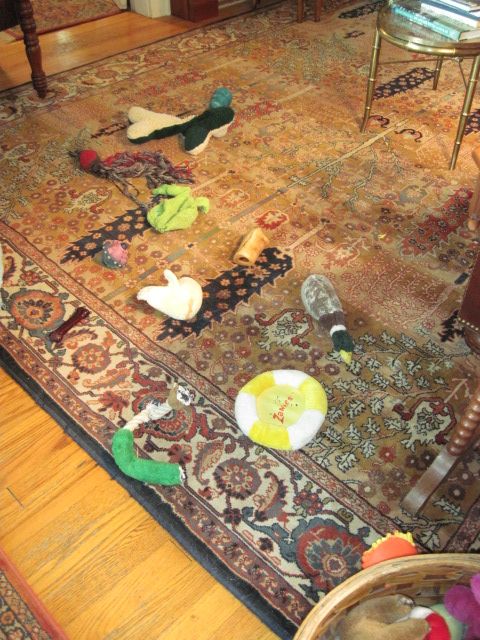 Going back for more to complete the trail between the basket and my office -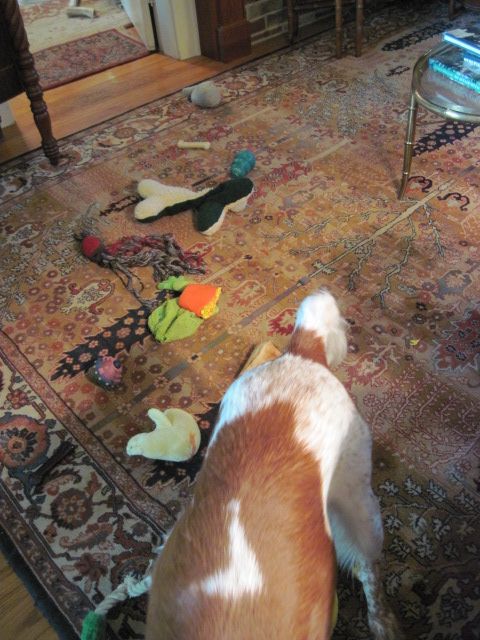 And napping in my office after playing. Doesn't he blend beautifully with the rug in here? My other 3 are called 'orange and white' and Rooney, with all those freckles, is an 'orange roan'. He has found his forever home here, and will always be loved.