Some pics of our trip..
trailrunnerbiker
July 20, 2014
We are now in the Netherlands since July 16th. We are staying in B and B's that I selected from B and B NL. It is an AMAZING website and you won't find better. We have been more than pleased with the 2 places we have stayed so far..3 nights at each. We have one more night here in Friesland and then we move on to Gelderland. So here are some pics of the areas so far. I haven't had a chance to load any pics from the 45 days along the rivers we rode from Vienna, Austria to Nantes France but hopefully will get to it at some point . We are having too much fun riding many kilometers every day here and meeting folks and resting.
seen today near Makkum:
a beautiful old church rescued many times over the last 600 years and now used as an art exhibit area...in Makkum.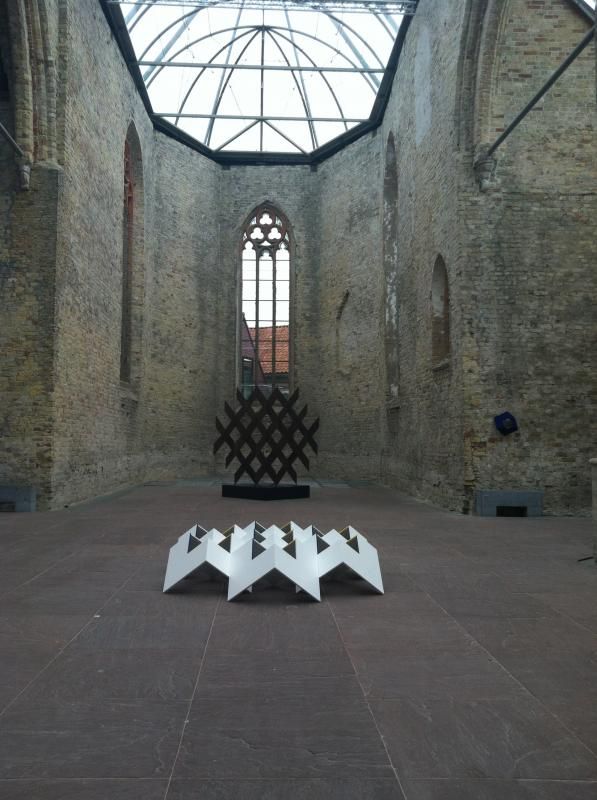 DH covered up from the hot sun...it has been 90's every day ! Holland is having a heat wave..will end tonight after the rains hopefully.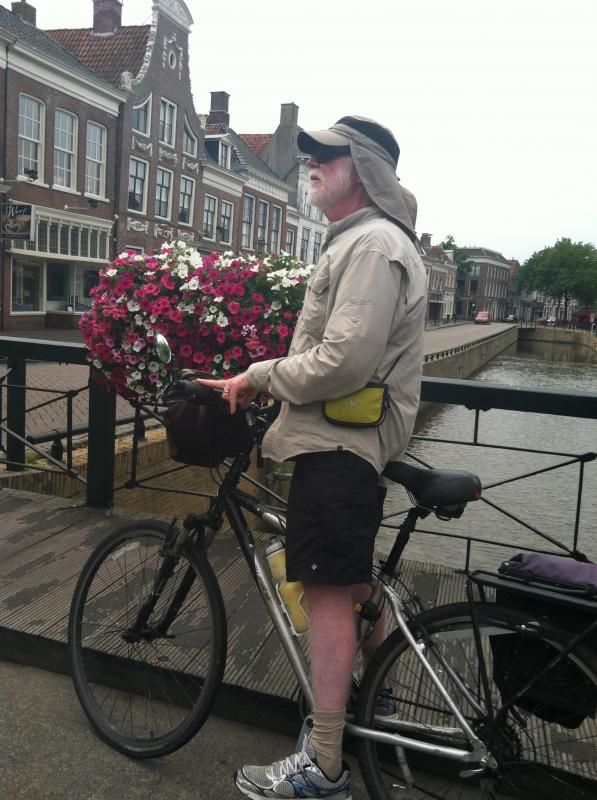 One of 3 ways that the bike paths are marked..this is the least useful/oldest/most difficult to see-find...they are called
paddestoel...like a toadstool LOL !
the back garden where we are staying now in Friesland...huge yard and chickens and raised beds FULL of everything you can imagine !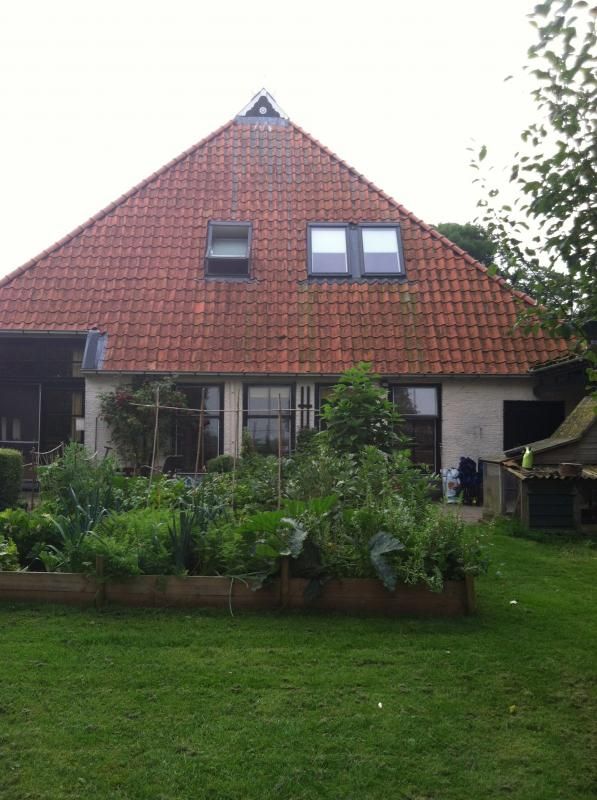 there are 5 girls and we get fresh eggs every AM :)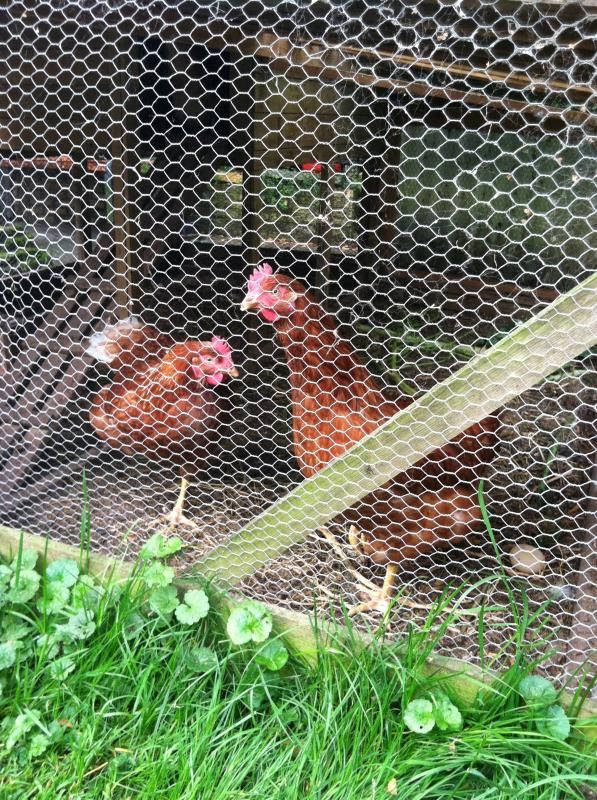 our breakfast area :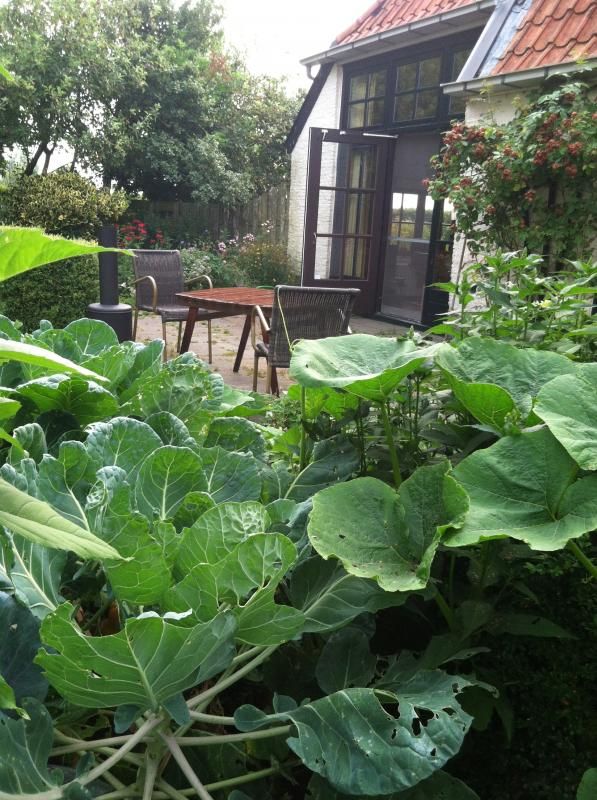 view across the fields at the back toward the "kerk"
another taken tonight on our walk:
view from our bedroom suite...out over the fields..they are Velux skylight windows that pull down and open wide...have screens too and shades...very very nice...no bugs !
our room...double beds..everything in the rooms and adjoining kitchen are European Ikea...very nice quality...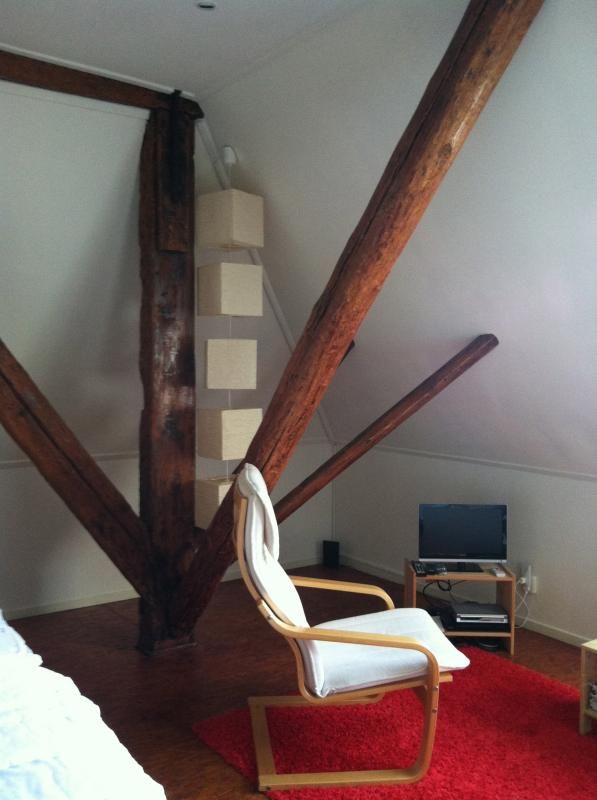 oops...had to stop our ride from Leeuwarden to Kudaard for the cows !
our first B and B in Noord Holland...on the Vecht River...the oldest river in Holland dates from the 12th century and is a branch of the Rhine..which we rode the full length of in Germany and Switzerland ! This is where we ate breakfast each morning and then we moved closer to the water and the back garden area to watch the boats in the evening.
our other table area...at sunset this was the best place...so romantic...
our little bench with rose campion growing up through the slats..
one of many views along a canal in Noord Holland.
Ok now that I have worn you out ! I will post more when I get time. Thanks for looking and let me know if you want more info...I feel like a pro now that I have been back for 5 days..it has been since 1989 that we lived here and we are having a ball re-learning our Dutch and getting back into step with the country. c