What's For Dinner - #330
I am so bad, I have been very lax about taking pictures for this thread, let alone posting them. But don't worry, we have been eating very well. Probably too well!
I had a birthday and my birthday dinner was supposed to be on Sat, March 7, it didn't happen. Instead we took off that day for Ohio. Kim's uncle died and her cousin needed some help. He didn't have a clue about ordering flowers and a few other things that needed taking care of. The funeral was last week on Wednesday and we got back home on Thursday after a quick visit with my mom and a stop at our favorite Asia market in Ann Arbor. We are now restocked for Asian cooking. So my B-Day dinner was on Sat....just a week late.
I took a couple of pics, of my favorite dinner, Coconut Shrimp, baked potato and tossed salad. For some reason when Kim asks me what I want, I say the same thing year after year. I didn't want a cake, we ate out a few times in Ohio and I didn't want the extra calories. Been trying to lose.
So here is my dinner...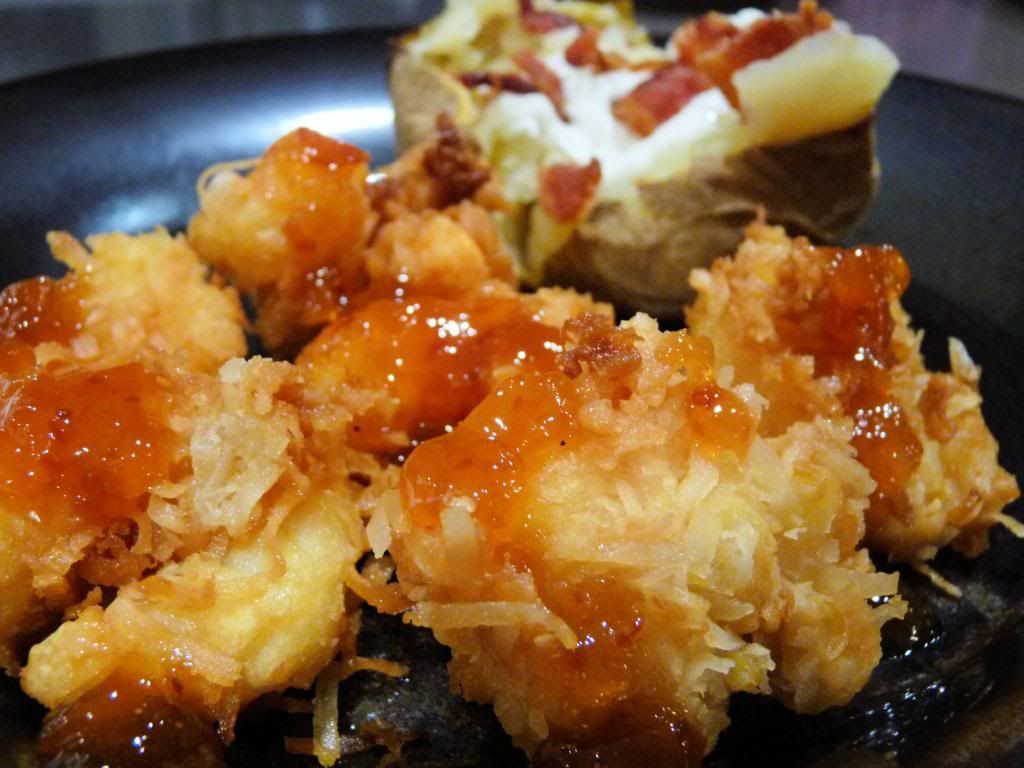 I should add, Kim had to make more batter and get out more coconut, she didn't look at the bag and made 2 lbs of shrimp. Some went in the freezer, no way could the two of us eat that many!
I just read the last thread when looking for it, my-oh-my, some good looking food. It was also nice to see some of the old gang posting again....Hi!
I promise to quit being so lazy, I really have made some great food, partially inspired by Pinterest.
Nancy