Another St. Pat's Day Meal
St. Patrick's Day is not a holiday, so there was no time to make anything elaborate.
Cheap $1.79 a lb store corned beef, soaked overnight to remove all salt and nitride, bagged it with nice seasoning and sous vided at 144F for 48 hours. So tender and delicious juicy beef, flavorful and not salty because it was marinated in seasonings while cooking for 48 hours. I am glad that I bought 4 slabs at $1.79 a lb. Plenty to enjoy this year.
Cabbage, simmered in some corned beef juicy, not too bad.
Found some giant 14" long carrots. Cut some deep slits for better flavor infusion, and sauteed in corned beef fat. You should try corned beef fat. Better than bacon fat.
Corned beef fat crispy crackling powder sprinkles on the dish for garnish.
I am sure you all had a great St. Pat's Day, Irish or not.
dcarch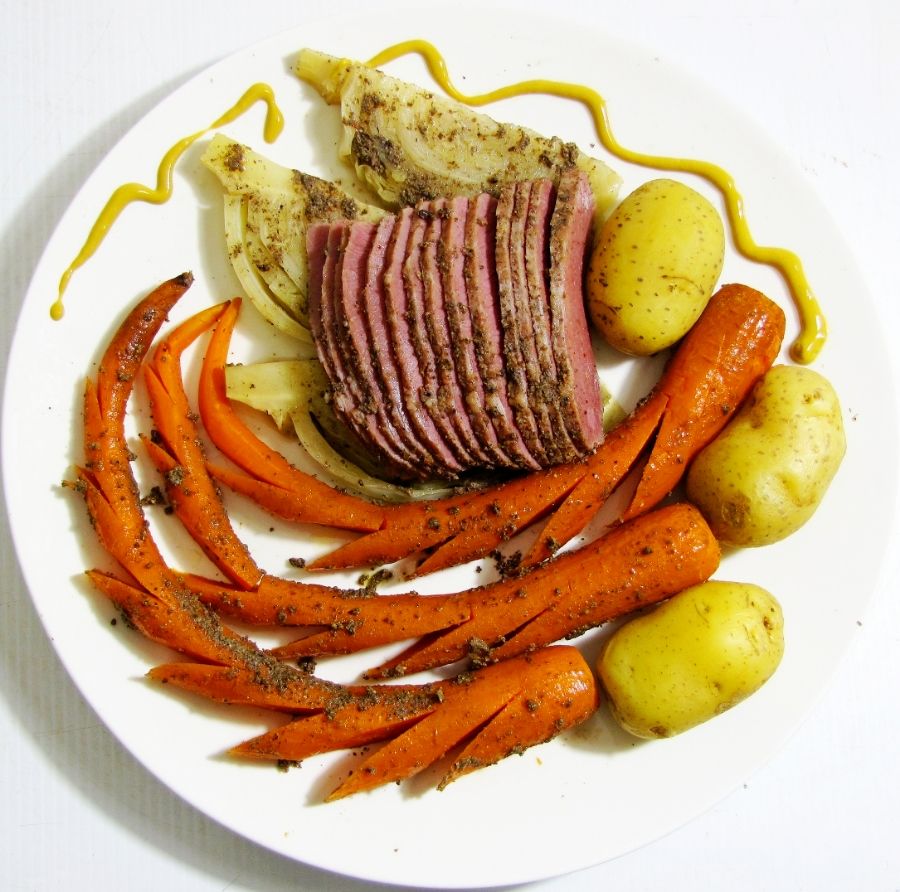 This post was edited by dcarch on Wed, Mar 19, 14 at 19:39