Floor over concrete in closet
I removed a furnace from a closet and it left a big hole;
there's also an area approximately 35"x28" x 10" deep
which you step down into, which is 10" lower than the rest of the floor.
I want to make that level and fill in the hole so I can use the area for storage. The bottom of it is a concrete slab.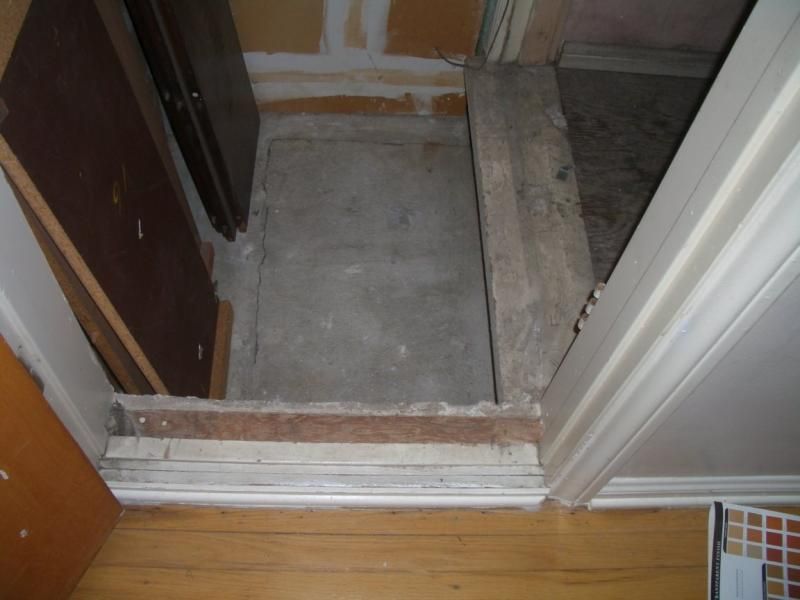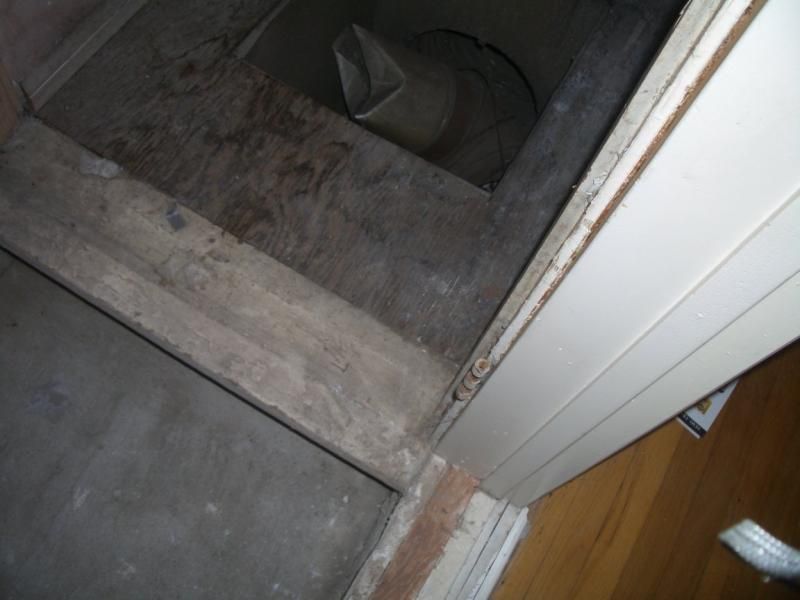 In the second pic you can see part of the hole. In the foreground there's a slanted threshold.
What is the simplest and quickest solution?
I don't care what it looks like! Could I build up the lower
area with mortar and then lay engineered wood over it?
I don't want to use plywood due to concerns about formaldehyde.
Thanks!