When Beachlily sends you lemons...
annie1992
February 27, 2014
Yes, indeed, talk about perfect timing for a box of sunshine! I got a nice big box from the mail lady last week and what did I find?
Meyer lemons! Not just any old Meyer lemons, look at the size of these things!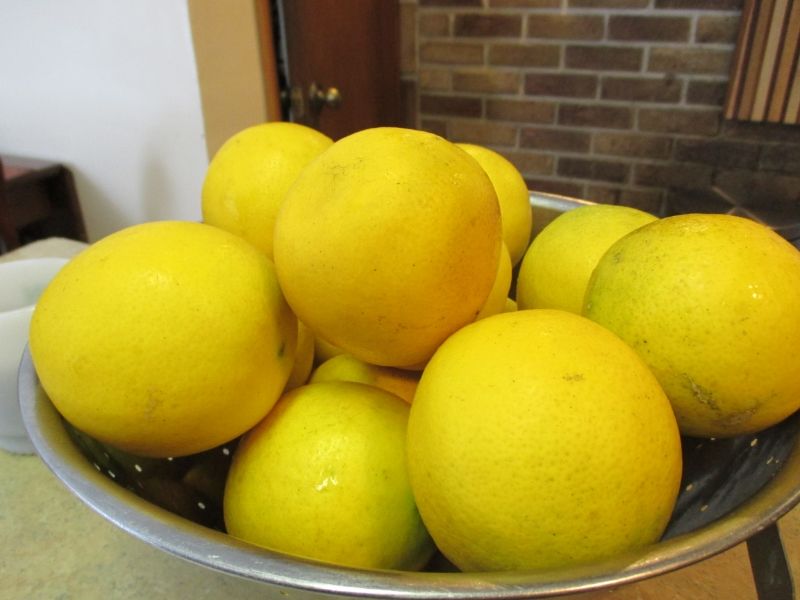 Since I know they aren't sprayed and I'm confident using the peels, I promptly sliced three of them into paper thin slices and put them into the freezer. I have this idea knocking around in my brain for tomato marmalade made with Great White Tomatoes and Meyer lemons....
I made some lemon and cranberry scones:
Bud and Makayla begged for some lemonade, so we did that: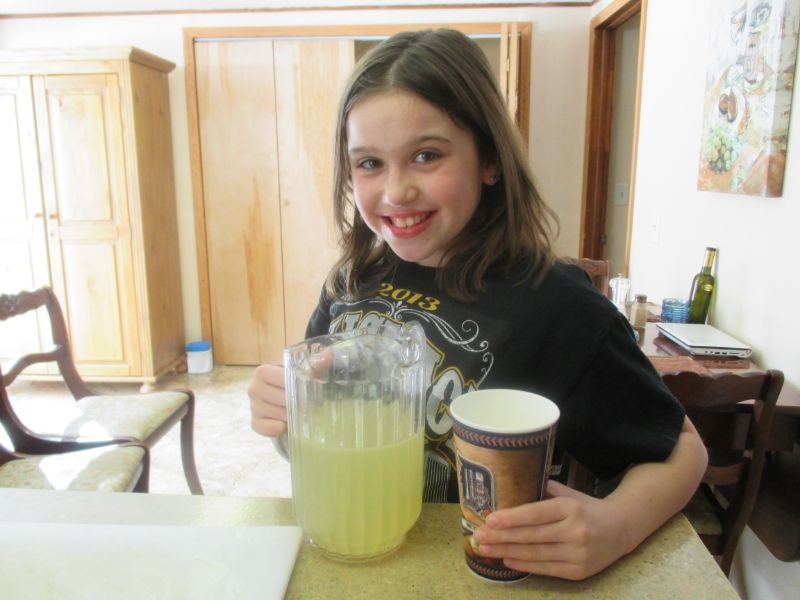 I made chicken piccata, which I also posted on What's for Dinner:
Still lemons left? Makayla made lemon bars, for the first time ever. She was impressed with herself, LOL. We used the recipe from Cook's Illustrated and it was delicious: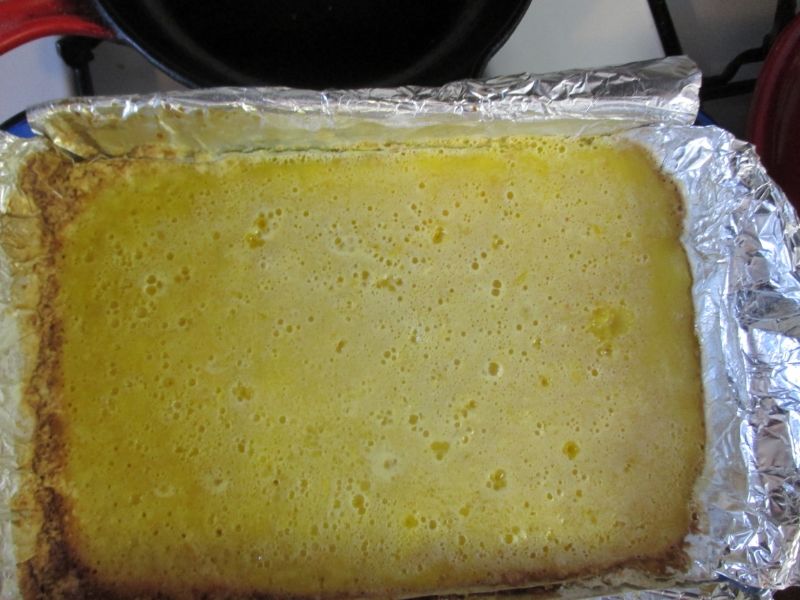 I have a better picture of the lemon bars, but it's still on the camera, which I think is out in the truck. We took the Grandkids home tonight and wanted to take some pictures of the farm for Elery's grandkids, but it's 9 below zero right now and I am NOT going outside!
So, thank you, Beachlily, the timing was perfect. I've been running around like a crazy person, and this was a wonderful gift. Plus lemon bars, how could it be anything but good...
Annie