Stocking Up and Pigging Out
annie1992
February 7, 2014
It's still winter here, as you can see. Snow, cold and visibility pretty much zero: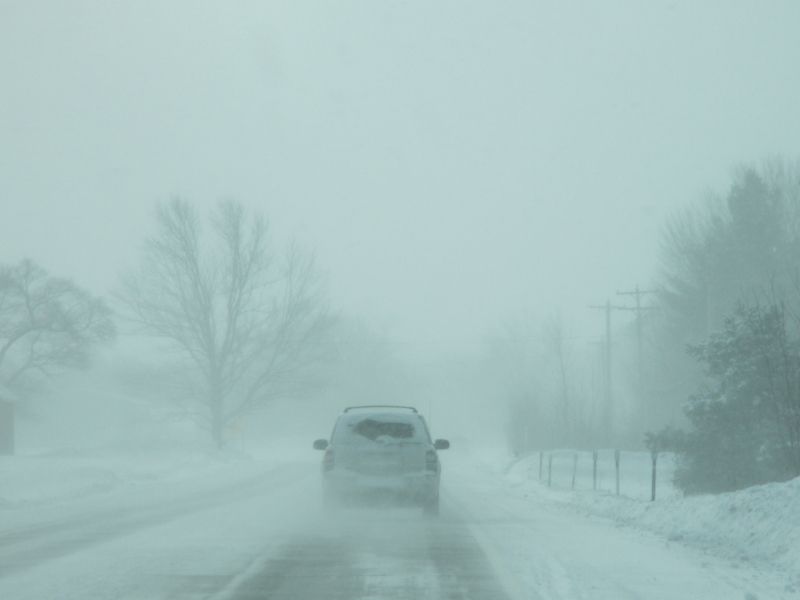 The road to the farm is snowy and you can see that the signs on the left side of the picture are close to being buried: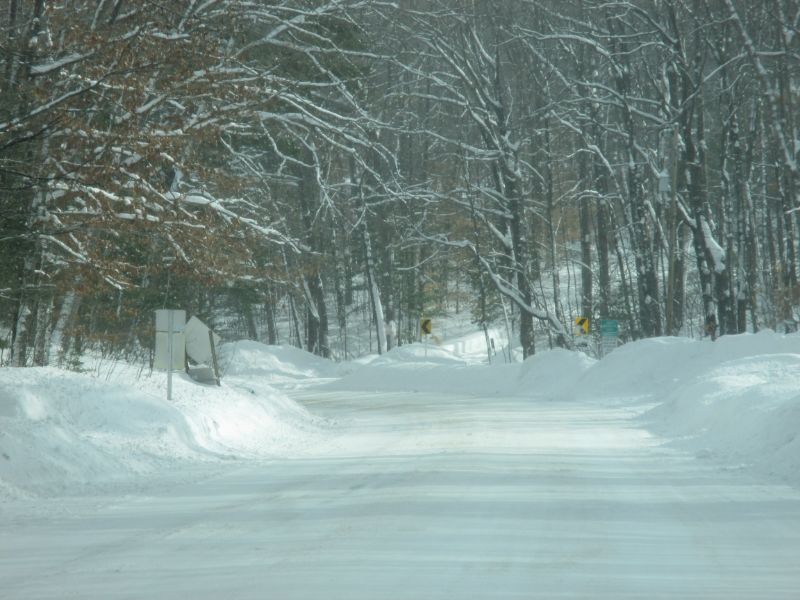 It is supposed to be below zero for the next several days, so it seemed like a good time to make beef stock. Plus, I'll have pork in the freezer within a month or so, so I have to get those beef soup bones used up.
Into the big electric roaster go the bones, with carrots, onions, celery, garlic, salt, pepper, bay leaf, the usual suspects. I also had a stray package of beef short ribs, dated 2010. (sigh) Into the roaster with them too, good thing my meat packager uses shrink wrap!
Stock actually takes me two days, I roast the stuff for several hours, add water, let it simmer for 12-18 hours, put it in the (very cold) garage for a couple of hours. The fat rises to the top. I usually don't have much fat to skim, but those short ribs.....well.....you know.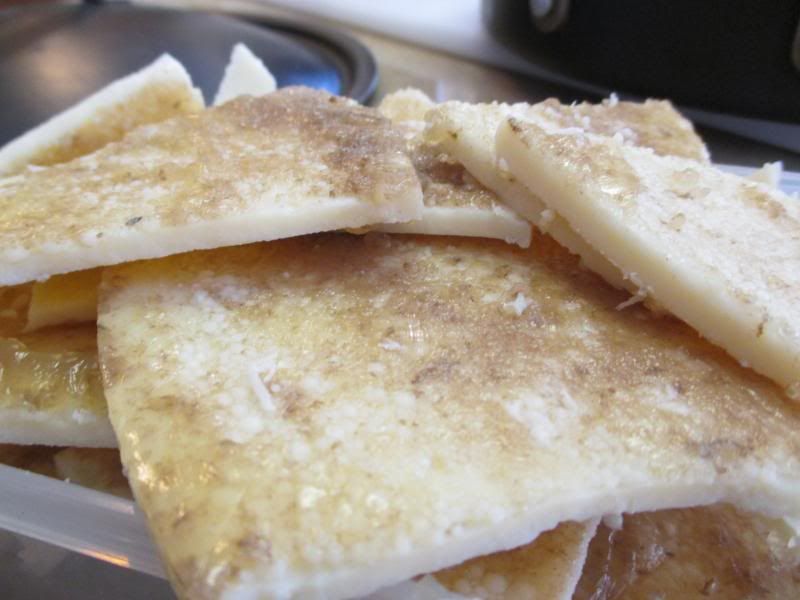 I considered saving that fat and rendering it down for future cooking use, but I "recycled" it instead. Right into the bucket for these guys, they'll turn it right into pork. Plus, the fat is helpful for them when it's this cold.
This is "Ham" and "Chop":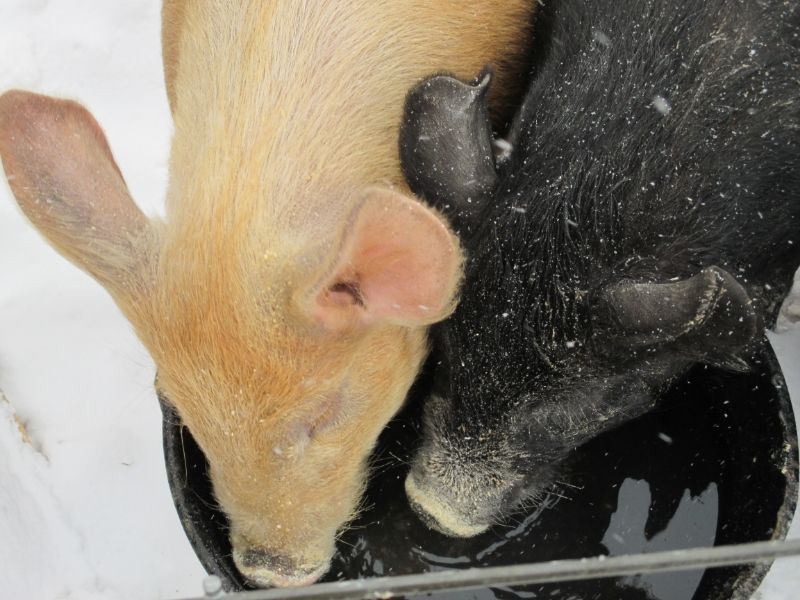 And their brothers, "Bacon" and "Oreo". That's "Ham" in there twice, he's a real pig. (tee hee) Yes, the Grandkids named them, hence "Oreo".
Anyway, I got 4 quarts of beef stock after I melted down the beef "jelly".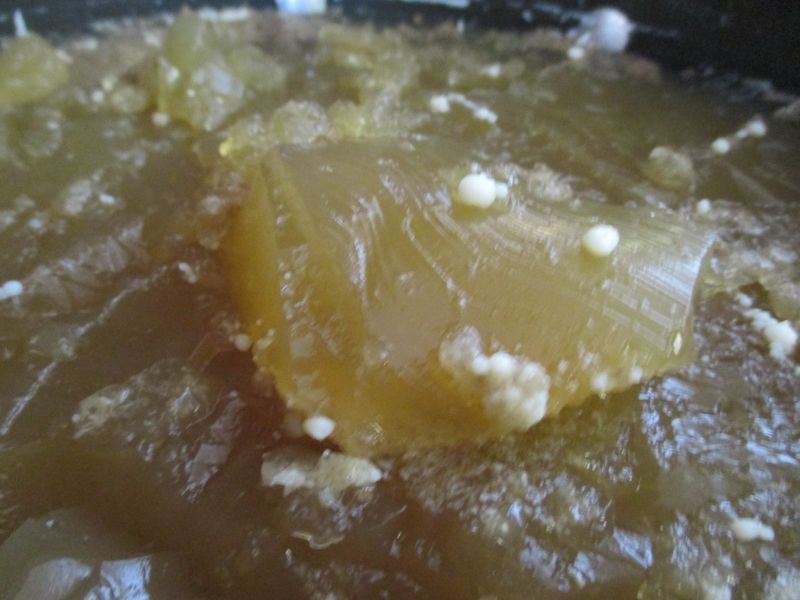 I was also nearly out of yogurt, so it seemed like a good time to make some. I heated a gallon of good local low fat milk to just below boiling, cooled it to 118F, then put it into jars along with a spoonful of my last batch as a "starter". Into the dehydrator at 115F for 6 hours. Now, I haven't figured out yet why I get 4 quarts and one pint of yogurt from a gallon of milk, but I do.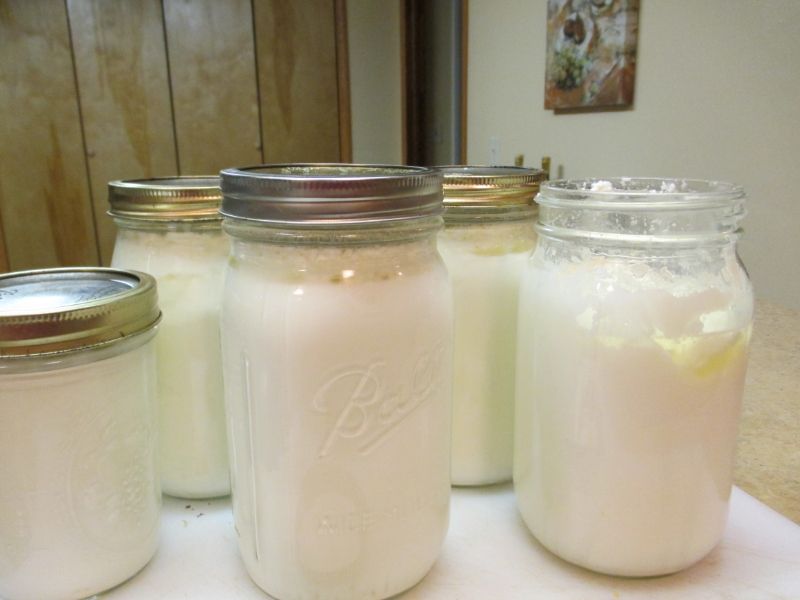 Sometimes it takes 8 or 10 hours to thicken, but this batch was done in 6 hours: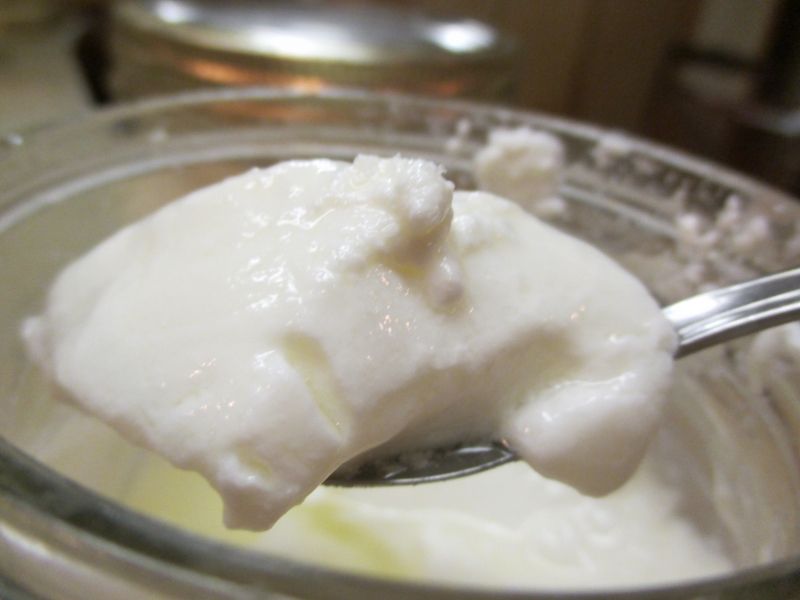 My last project was to do "something" with the final apples left from fall's abundance. These were picked the first part of October and just got as far as the basement stairway, not even in the cellar, but they lasted well. Each one had been wrapped in newspaper and stacked into a bushel basket so if one went bad it wouldn't cause the others to spoil. They were still pretty firm, even after 5 months: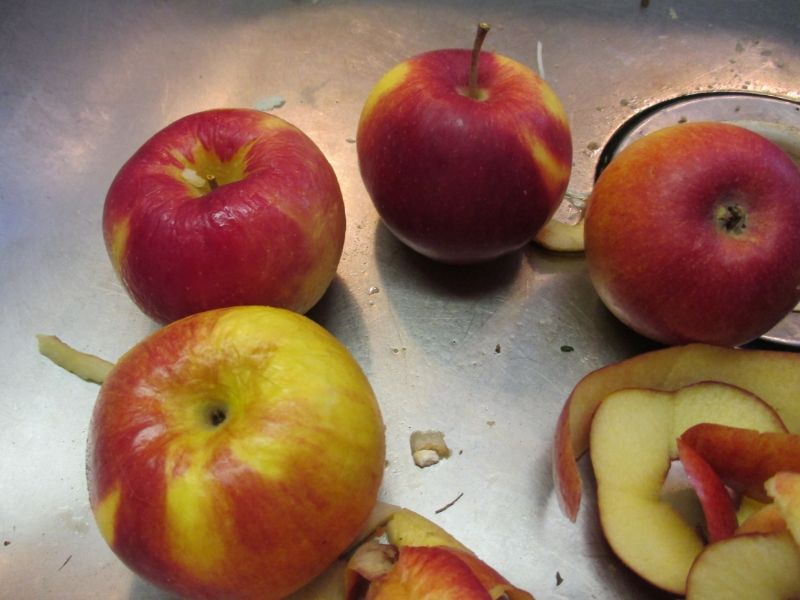 Surprisingly, they weren't even starting to turn, and were still crisp and white inside: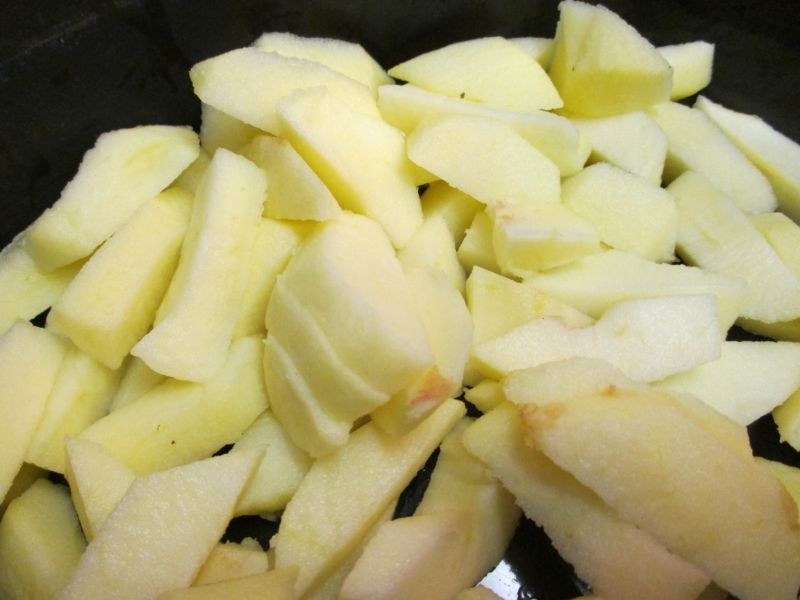 Those got peeled and sliced and tossed into the crockpot with a handful of raisins and a sprinkle of brown sugar, they'll be breakfast tomorrow with some fresh yogurt and a handful of homemade granola, before it's back to the farm chores.
Annie