Makayla can make crepes
annie1992
February 27, 2014
These were actually last weekend when my brother and I spent the night with Grandma and Elery.
Grandma showed me how easy it is to make crepe batter in the blender. Then I heat the pan, put 1/4 cup of batter on it and quick, quick, move the pan around to make the batter cover the bottom of the pan.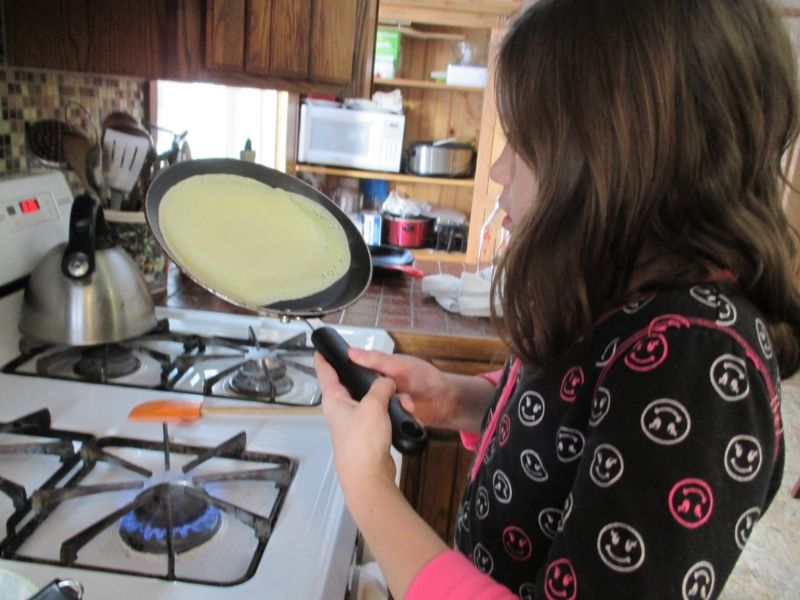 After some practice, they aren't so lopsided as they were the first few times I made them.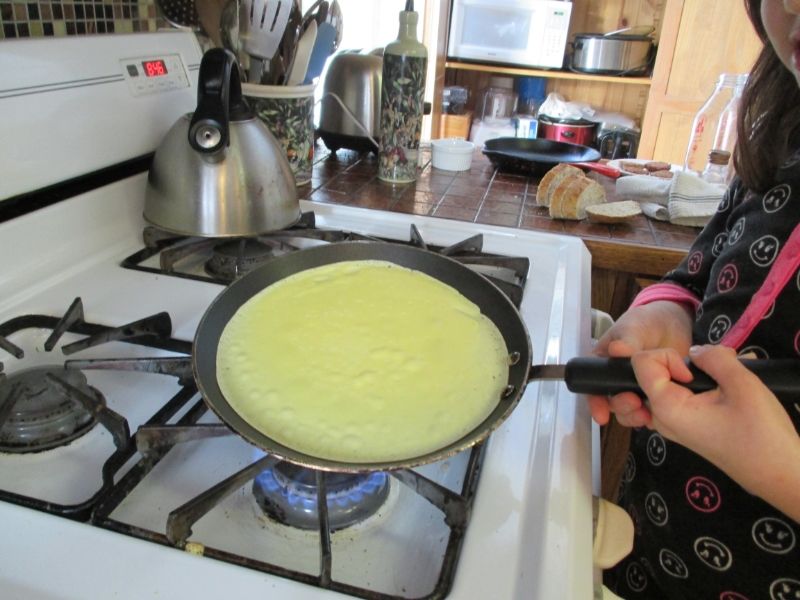 Then you take a spatula and flip them over, but don't bend the edge under like I did with this one.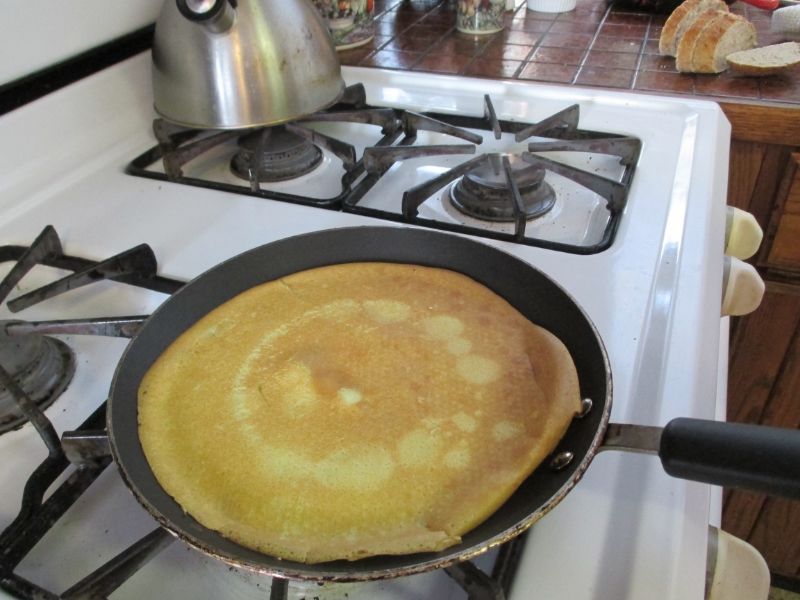 These were the ones we had for breakfast. Grandma and I made chocolate filling, and then some sweet cherry sauce for the top with sweet cherries from the freezer. We had some whipped cream too, and a sprinkle of granola.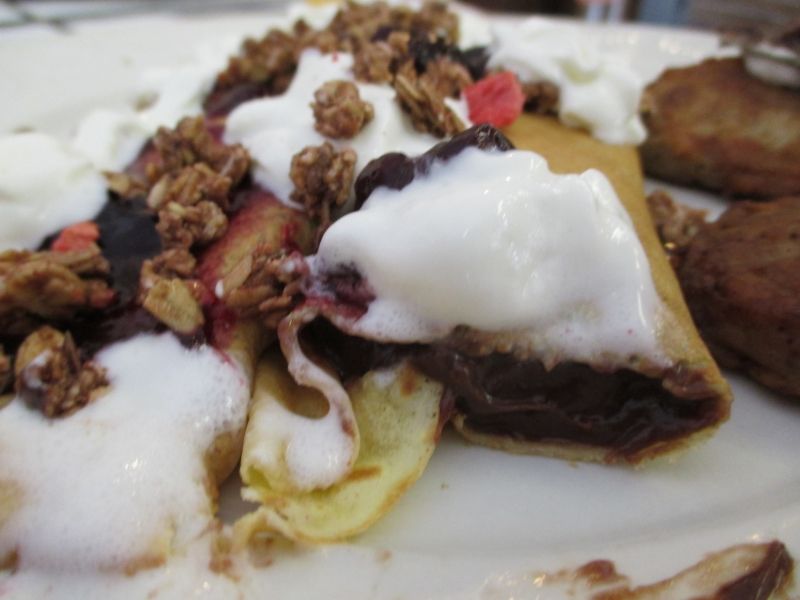 I love crepes.
Makayla