Price estimate on armchair?
Trying to get rid of some old furniture in my basement. Was hoping someone knowledgeable in chair pricing might be able to give me a rough estimate. My aunt gave it to my family, so I'm not sure where it was purchased or how much for. I don't think it is an antique.
I can send more pics of chair upon request.
Thanks!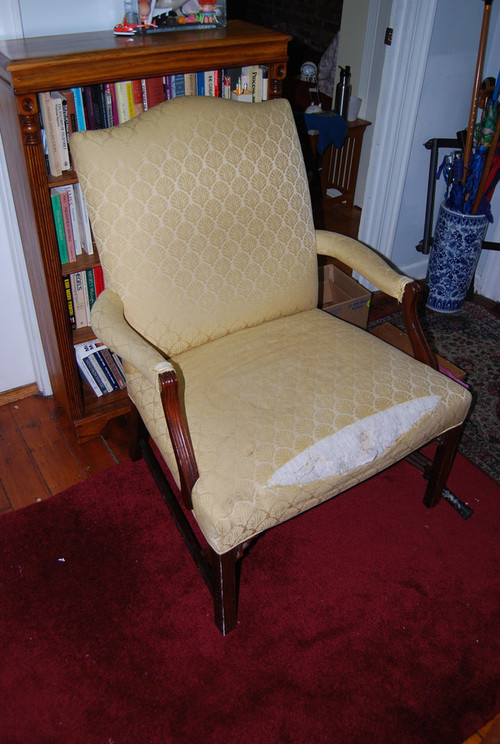 This post was edited by jkg371 on Mon, Jul 14, 14 at 18:32