Garam Masala and Medjool Date Sorbet
I've been having horrible luck in the dessert area lately. I'd heard about using garam masala in place of cinnamon and wanted to give that a try, but all of my tried and true recipes were failing miserably. This one was finally a success, and a delicious one at that, so I thought I'd share.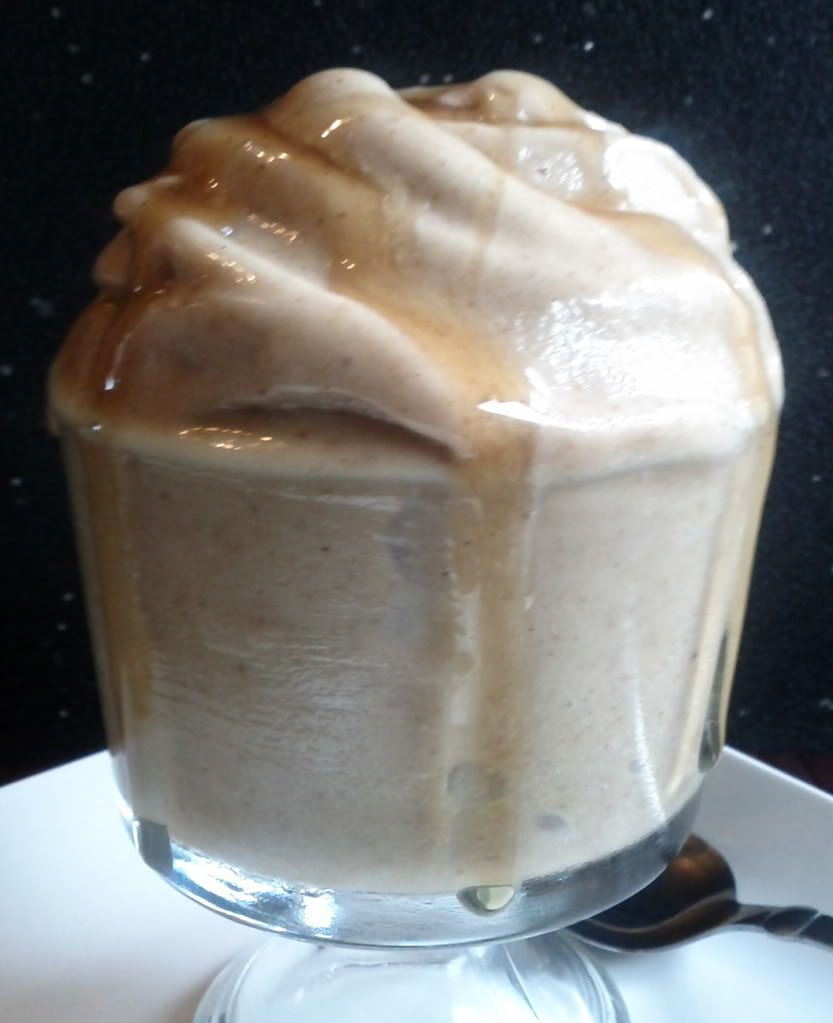 Garam Masala and Medjool Date Sorbet
1 cup water
1 cup sugar
1/2 cup brown sugar
1/2 tbsp corn starch
1 tbsp salted butter, or earth balance for a vegan option
1 1/2 cups pitted medjool dates (other kinds work, too, but these are my favorite)
2 cups coconut milk
1/2- 1 tbsp garam masala (I used 1 tbsp but I love garam masala)
1/4 tsp vanilla extract
Prepare a simple syrup with the water and sugars by combining both in a medium saucepan at medium-low heat. Add butter and cook until butter is melted and sugars and corn starch are fully dissolved. Let cool slightly, then pour into blender and add rest of ingredients in order shown. Cover and refrigerate at least 2 hours, preferably overnight. Then follow instructions for your ice cream maker. Mine took 20 minutes and was luscious and creamy- like soft serve ice cream. If you prefer a firmer consistency, transfer back into airtight container and freeze for 2 hours. For best results, remove from freezer 15 minutes before serving. Shown here served with a drizzle of maple syrup.